As a series, Resident Evil had its many ups and downs. The previous installment, Resident Evil 6, was a letdown for most of the fans, so Capcom decided to reinvent the series once again, as they did several times before.
Their latest attempt, Resident Evil 7: Biohazard, turned out great, and the game is already considered one of the best in the entire run of the franchise. However, when you think about it, it is important to ask if it would be as successful as it is without the influence of other great horror games from the past.
RE7 is undoubtedly a great game, but it clearly borrows its best elements from the games that came prior to its release -- games that have clearly inspired the design and the gameplay mechanics of the new Resident Evil.
Let's take a look at the titles that helped shape the future of the Capcom's franchise that are a notch better than the highly-praised Resident Evil 7: Biohazard.
---
Alien: Isolation
Developer: Creative Assembly
Release date: 7 October 2014
Platforms: PC, PS3, PS4, Xbox 360, Xbox One
SEGA took a huge risk when they announced the new Alien title. The developer, Creative Assembly, had no prior experience in the horror genre, but the result was truly remarkable, and it was possible only due to a fantastic design of the game.
Alien: Isolation is all about the atmosphere -- this is one thing that made the game so good. The developers even considered disabling the VR compatibility in fear that it might be too much of a pressure for players to handle. However, the modders returned the VR mode into the game, and it turned out to be extremely successful.
It is now clear that VR and first-person perspective work great for a horror genre, and it made even more sense in Resident Evil 7. Players who tried the game enjoyed the experience immensely, but that first impression from Alien: Isolation VR is still considered to be way more immersive.
---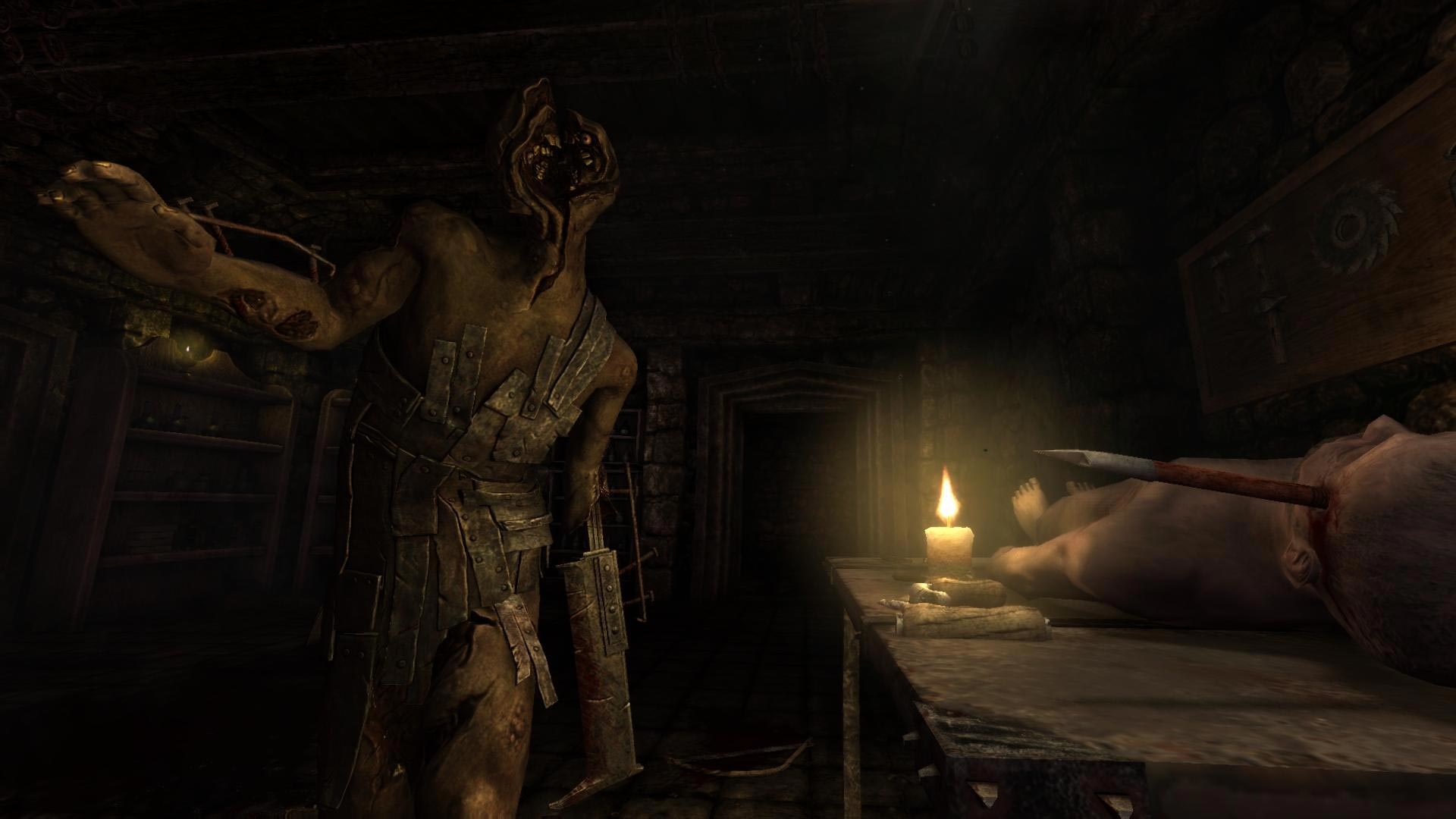 Amnesia: The Dark Descent
Developer: Frictional Games
Release date: 8 September 2010
Platforms: PC, PS4
Amnesia gets under your skin and never leaves. Those who had the chance to play this stunning horror game admit that the only possible way to play the game was in short time bursts -- it was just too scary. The funny thing is that it doesn't offer any sort of revolutionary gameplay, but Frictional Games still managed to come really close to what many would call "a perfect horror game."
Amnesia provokes contemplation, and you start asking yourself: Where the true horror comes from? Is it the outside world or the inside of our minds? It plays with your fears like no other game, and it is truly horror inducing. The dark corridors of the old castle, screams behind the walls, moving shadows, creepy hallucinations... and your own loud heartbeat. Everything here is made to unsettle the player.
Capcom clearly went for the same effect when creating RE7. Did they manage to build the same level of terror? Well, they did to a certain extent, but the atmosphere of Amnesia is still heads above the one in RE7.
---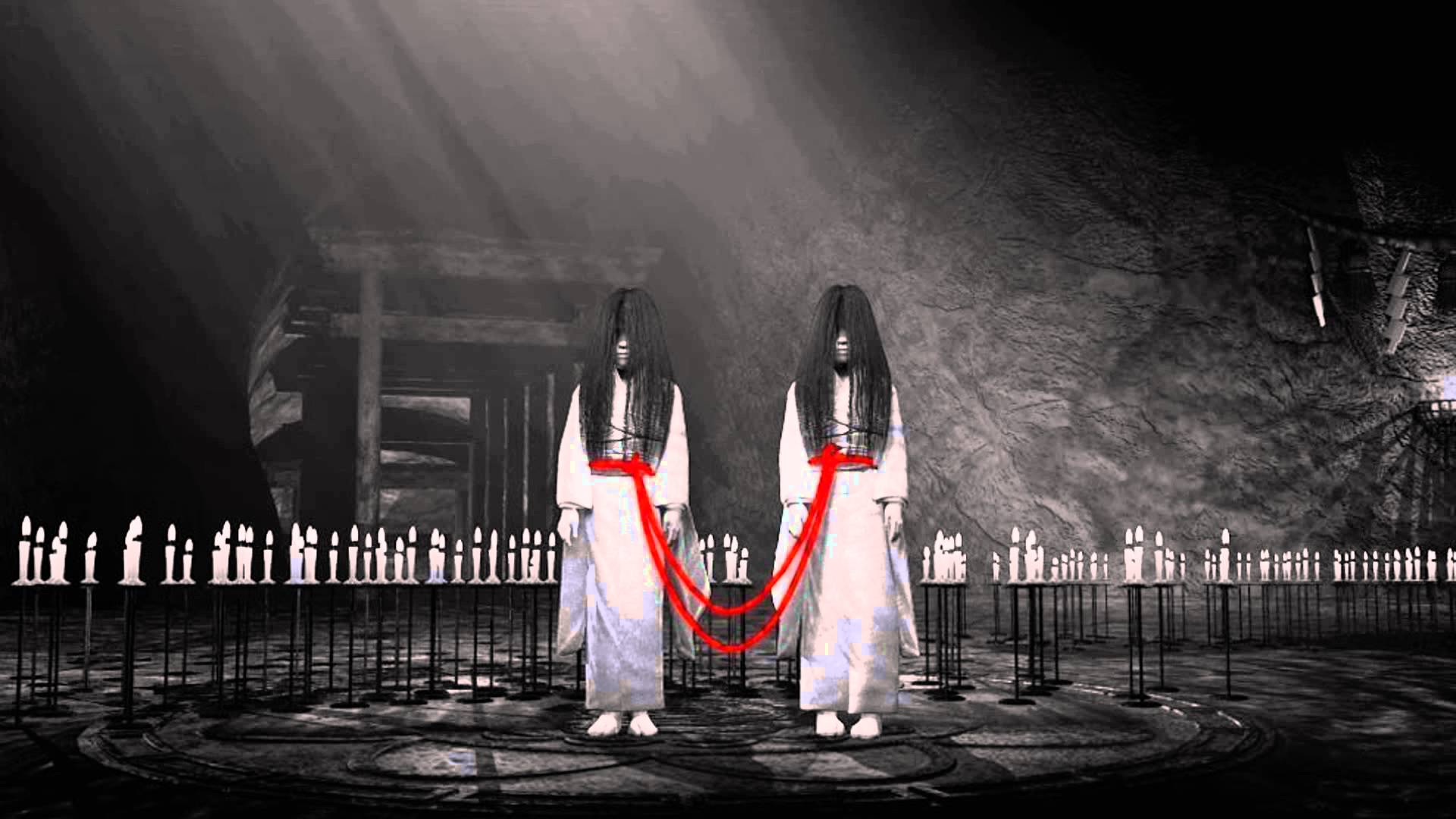 Fatal Frame II: Crimson Butterfly
Developer: Tecmo
Release date: 10 December 2003
Platforms: PS2, Xbox
Fatal Frame, also known as Project Zero, never had a big success beyond the borders of Japan -- the country of its origin. However, those who had the chance to play this game back in 2003-2004 must have the most vivid memories of its dreadful setting.
Of all other games in this list, RE7 is probably the closest to the ideas of Fatal Frame II. It's the same search for keys and other puzzles that need to be revealed inside an old house in some old forgotten village. The mystery of what's behind the next door cripples the player and makes you want to clasp onto the joystick even harder, as if it would help you deal with the creeping terror.
Another common feature of Fatal Frame II and RE7 is the access to various endings -- good and bad ones. However, in the case of Fatal Frame II you have as much as six different endings, which is a huge plus for those who like to return and replay their favorite games, while RE7 has only two.
---
Forbidden Siren
Developer: Sony Interactive Entertainment
Release date: 20 April 2004
Platforms: PS2
It's really, really hard to write a good story for a survival horror game. It is even harder to write a story that catches the players by surprise. Forbidden Siren, or simply Siren, is a rare example of a horror game that brings story-telling element to a whole new level.
The keyword here is "unknown." From the very beginning to the very end you find yourself in a state of total and complete ignorance. The developers took to heart the rule of not revealing the key plot points up to the very end of the game. This entices not only horror, but also massive loads of frustration -- and all this culminates in a gaming experience like no other.
Siren is not the most appealing horror game, but it shouldn't be one. Isn't the beauty of the horror genre is the fact that it is unappealing to most gamers? And this is where RE7 loses in the fight with such games as Forbidden Siren -- it's just too slick and polished to be called a true horror title. But hey, Capcom needs to make their money back, and thus they need to appeal to a much wider audience.
---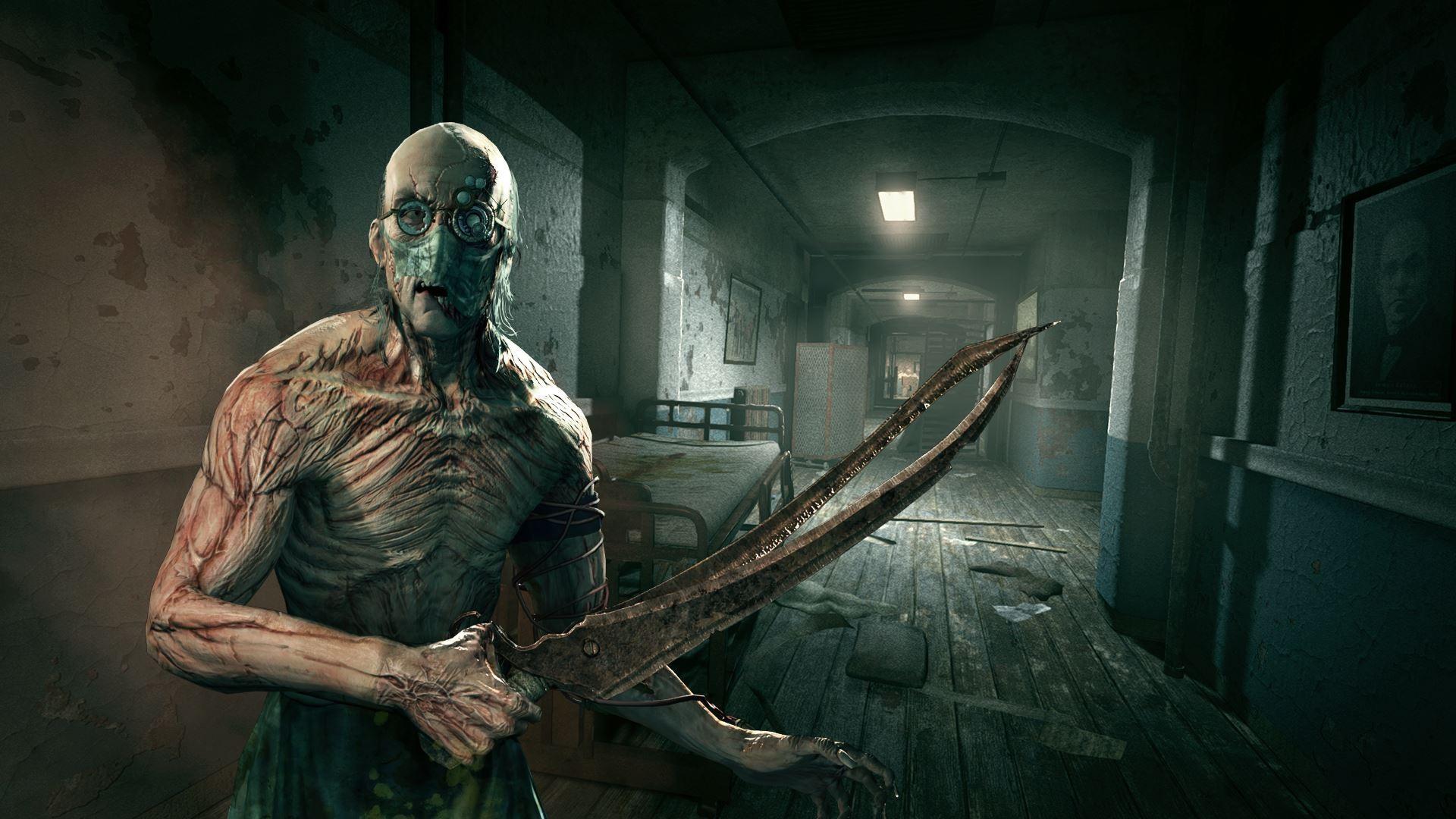 Outlast
Developer: Red Barrels
Release date: 4 September 2013
Platforms: PC, PS4, Xbox One
Outlast was released the same week as the sequel for Amnesia, titled A Machine for Pigs. Both games are very similar in tone and gameplay, but Outlast is considered a superior game. Amnesia looks like a butcher's dream with all its gory stuff, while Outlast carries a more refined vibe, and delivers a much more satisfying experience.
The main reason for Outlast being so good is a total lack of any combat mechanics, which makes it so real... and oh so frightening. You are completely stripped off of any means to protect yourself or fight back -- all you can do is run, run, run... but it's not easy, as there are so many obstacles on your way out of the mental institution that you were sent to make a report about.
This makes Outlast so much scarier than Resident Evil 7, where you have all the means to kill the annoying zombies, including axes, knives, pistols, shotguns, etc. There is no sense of despair in RE7 like the one you feel in Outlast on a constant basis.
---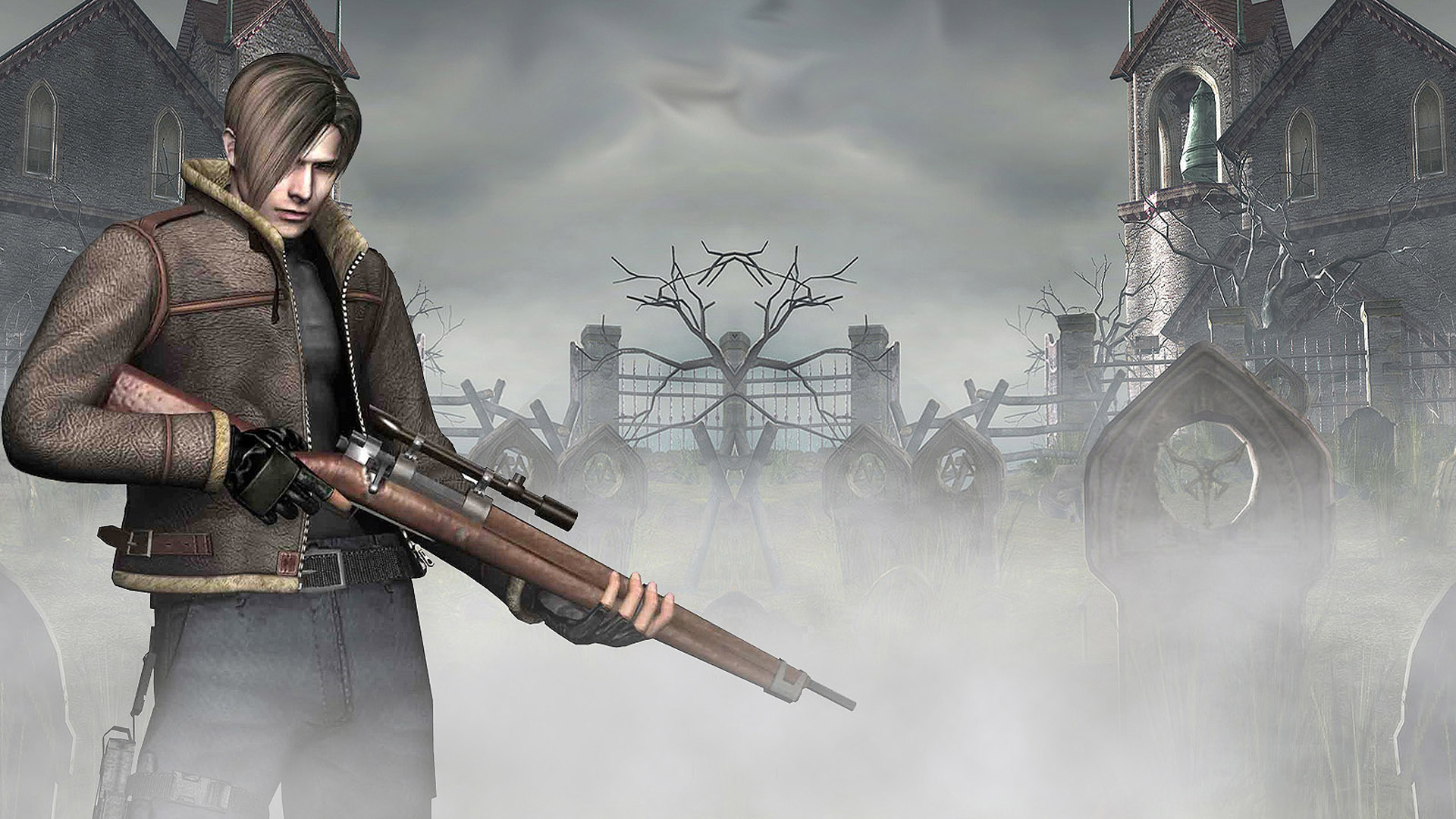 Resident Evil 4
Developer: Capcom
Release date: 11 January 2005
Platforms: GC, PC, PS2, PS3, PS4, Wii, Xbox 360, Xbox One
Now let's talk about something completely different. It is clear that Capcom wanted to combine all the best features of the survival horror titles and the action formula of the previous Resident Evil games. So previously we've been mostly looking at the survival side, but let's take a look at the action side of things for once.
When talking about Resident Evil 4, it is important to mention that this was a completely new look and concept for the Resident Evil series. Capcom took a bit of the story elements from the first installations, but the developer focused mainly on the action gameplay mechanics this time around. It made the series fresh again and reinvigorated the interest of the fans that started to get bored of the same ol' gameplay.
The action was truly awesome in RE4, and it made you stay sharply focused throughout the entirety of the campaign. The enemies could jump out of anywhere and you had to be ready with your guns out at all times. It was an adrenaline-packed game and it almost never got boring.
While action in RE7 is obviously not as exciting as in RE4, it is good enough to keep you engaged. The developers clearly didn't want to make it too combat-oriented, but if you were a fan of the RE4 action, the new game will definitely leave you wanting more in this regard.
---
Silent Hill 2
Developer: Konami
Release date: 24 September 2001
Platforms: PC, PS2, Xbox
Silent Hill series is an example of an untouchable cult classic. When it comes to comparing the two games, such as Silent Hill and Resident Evil, it is important to distinguish their main characteristics. While Resident Evil is designed to scare you with all sorts of unexpected enemies jumping at you from the darkness, Silent Hill is built around the fear of the darkness itself, or in this case of the fog, and not necessarily the monsters hiding behind it.
Another big difference is that RE7 doesn't leave you with too many unanswered questions after you've done playing it. In the case of Silent Hill 2, people still discuss certain plot points even 16 years after the release of the game. That's how you write your horror games -- it's a true masterwork of storytelling.
On the other hand, maybe it's not a good idea to compare these two games, as they are vastly different, if you look really closely. But anyway, it's worth revisiting them and remember how really good horror games once were.
Do you agree or disagree with these seven choices? Leave your feedback in the comments section.