The Indie scene within the video game industry has grown beyond belief over the years. With powerful game engines like Unity, Crytek and Unreal 4 now being available to anyone, the possibilities are endless for indie developers. The problem is, with so many people now making video games, there are many that go unnoticed.
Today, we are going to take a look at the Top 5 Indie FPS games that are currently being developed using the Unreal Engine 4 that should be kept on your FPS radar. Only titles that are showing progress in development and where their developers announce regular updates are included on the list.
---
EarthFall
Developer: Holospark
Release Date: Steam Early Access early 2017
Platforms: PC
First on our list is Earthfall, a co-op FPS title releasing in Early Access in early 2017 and will release on Xbox One and PS4 at a later date. After a devastating global meteor strike, aliens are roaming the landscape and ravaging the planet.
Everyday people must work together and fight back against the monstrosities using a wide variety of weapons, supplies and defences. Using team tactics to fortify hideouts and complete objectives, players must work together to survive EarthFall.
Already EarthFall is looking to be a cracker of a game. From the environments to the weapons to the aliens, the developers are really using the power of the Unreal 4 Engine. The aliens look awesome and are sure to give players more than a few brown trouser moments.
You can find EarthFall on IndieDB.
---
Beyond Despair
Developer: PixelMate
Release Date: TBD
Next up is Beyond Despair. This FPS is looking to be taking a more S.T.A.L.K.E.R Shadow of Chernobyl approach where it is focusing heavily on atmosphere. You take on the role of a survivor after a global disaster.
You will have to survive in a harsh and aggressive world as you explore what is left of civilisation. There are, however, many different and strange creatures lurking in the shadows, waiting for their next victim. The developer appears to be focusing on the atmosphere, creatures and level design at this moment in time.
While there are weapons to be found in the game, there is yet to be a showcase for combat. Judging from various articles on their IndieDB page, it is going to open-world and will allow the players to explore a vast island full of horror. When I say horror, just look at this picture below and you will see what I mean. I am really looking forward to seeing this one materialise.
You can find Beyond Despair on IndieDB.
---
Galaxy Heist
Developer: Space Bear Development
Release Date: TBD (Available to play now. Details below)
Platforms: PC and Xbox One
This one is a real mixture of a variety of genres but FPS is certainly in there. It is a real blend of various games like Star Citizen and even No Man's Sky to a certain degree. You take on the role of a Captain as you explore the vast galaxy.
To survive you will have to keep your ship intact along with defeating raiding parties that attempt to board you. Of course, you can do the same to enemies also. It will be available to play in both Singleplayer and Online Co-op. It may only be in a pre-alpha stage of development but damn if it looking like a kickass game already.
The developers are currently looking for testers on the game's site. Testing allows players to play the game and report issues and give feedback. Alternatively, you can donate £9 to the game. Donating will give you access to the game instantly along with giving feedback, a copy of the game on Steam upon release and all the art and music from the game.
You can find Galaxy Heist on the game's website and IndieDB.
---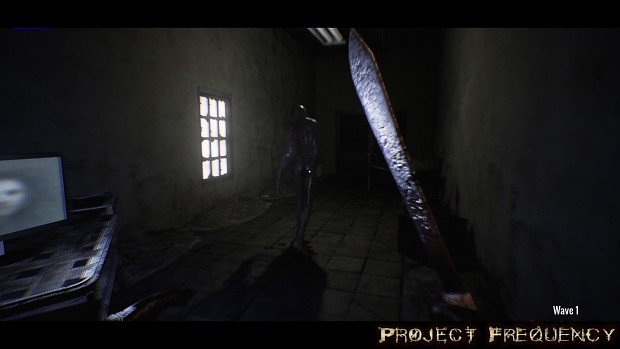 Project Frequency
Developer: BioXide
Release Date: TBD
Platforms: PC
Project Frequency is a bit of a strange one. Essentially the developer's idea of the game is to have an open world title like DayZ or H1Z1 but instead of players killing each other over a can of beans they must work together to survive. I can relate to that.
Anyhow, the game is to feature in-depth combat with melee and ranged weapons, sanity mechanic, randomised loot, a story filled with rich lore and it caters for all playstyles from the aggressive to running and hiding to everything in between.
Basically, from the look of the features list, story and the developer's vision of the game on their Indie DB page, this title is a mixture of Dead Island, Silent Hill and Day Z with a hint of horror games like Amnesia: The Dark Descent. As I said it is a weird one but it certainly is offering something a bit different.
You can find Project Frequency on IndieDB.
---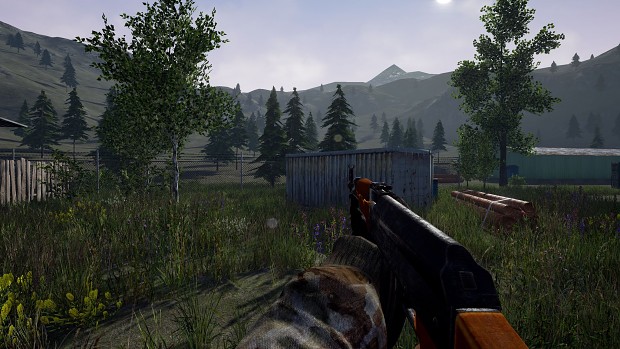 Beyond Enemy Lines
Developer: Polygon Art
Release Date: TBD
Platforms: PC
With the final game of our list, we are moving away from the intergalactic and weird themes to a more military theme. In Beyond Enemy Lines you take on the role of a lone wolf who is sent in to infiltrate an enemy base and complete objectives.
The developer is aiming for a more classic approach to the gameplay with no auto heal, no aim assistance and no unnecessary markers or tool tips. They are aiming for the gameplay to be entirely on the player's skill. So expect it to be a good old-fashioned challenge.
The enemies are all randomly placed upon starting a mission and select their own patrol routes, making it different in each playthrough. It also allows for the player to tackle their objectives in multiple ways. If you like your FPS games to have stealth and requiring a bit of thought on the player's behalf, then this is one to keep an eye out for.
You can find Beyond Enemy Lines on IndieDB.
---
And there you have it, the Top 5 Unreal Engine 4 Indie FPS games to keep on your radar. From a military stealth title to an intergalactic adventure to swarms of aliens to the downright messed up and weird. There is an FPS title that is bound to suit everyone.
What are your thoughts on the list? Are you going to keep an eye on any of the titles? Are there any games you feel were left off the list? Let me know in the comments below.
All videos and images are sourced from the games' respective Indie DB pages.