The Wonderful 101: Another Platinum Experience
Years ago, the evil alien race known as the GEATHJERK attacked Earth. A secret group of superheroes known as the Wonderful 100 was formed to defend us. These heroes live among us in secret, sworn to protect the planet if the threat should return.
I remember the reveal of the Wii U and Nintendo showing off a very quick clip of The Wonderful 101. I immediately thought it appeared to be a clone of Pikmin with superheroes. Up to the demo launching on the Nintendo Wii U eShop I admit I had the same misconception about the game, this is nothing like Pikmin.
Sitting down with the demo as enemies beat me up, sent me flying across the screen and the other 100 followers didn't seem to even care... I got extremely frustrated quickly and thought this game is not for me!
I then watched a video on the game.... and I caught sight of a developer playing a level; he was attacking and swiping at the Wii U game pad quickly connecting Unite morphs one after the other and then I realised I hadn't even considered doing that.
101 % Crazy Fun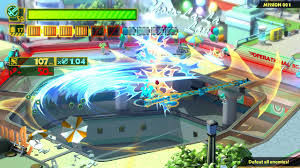 If you have played a Platinum Games title before you will know that they are experts in fighting mechanics, what I have come to love about The Wonderful 101 is that the game rewards your experimentation allowing you to pull off extreme combos as your men and women morph into giant fists and then swords in seconds.
Usage of the game pad is really well implemented. For example, when The Wonderful 101 enter buildings the TV view stays outside but the game pad view switches and follows them about but you will need to use both TV and game pad to solve some puzzles. The game pad screen is also used for the entry of the Unite morphs or you can use the right control stick (this is difficult), drawing a cycle and hitting A commits the morph. The secret to this game is to make sure that while you complete a morph and start your unite attacks you then need to enter a new morph command and setup your next unite attacks, this chaining is vital in scoring the ludicrous high scores and gaining those platinum medals.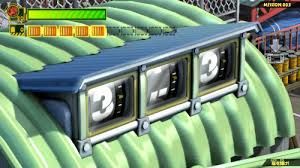 My thoughts and Experience
If you own a Wii U and want to experiment with something a little different to the typical game on the market then this really is something that action fans would love, not to mention the cut scenes with over the top humor that had me giggling like a little kid again. Platinum Games have delivered the near perfect experience in The Wonderful 101.
There is a down side that is why it has not got full marks from me it's no game breaker but all the same it does spoil the overall experience and there are two issues here that bug me at times, some of the unite morphs are near the same shape and if u choose not to use the touch screen can leave u trying multiple times to get these right. Also while you progress in the game there is a lot of trial and error when it comes to items and power-ups. Giving you little to no explanation what, why, or when, to use them. So if you are new to the style of many of Platinum Games titles you will probably be left with a bunch of stuff by the end Unless you experiment. But like I said this is no game breaker and still a solid performance from Platinum Games just be sure to try stuff out don't be scared to experiment a little. Il let u find out for yourselves and not spoil anything.
Our Rating
Years ago, the evil alien race known as the GEATHJERK attacked Earth. A secret group of superheroes known as the Wonderful 100 was formed to defend us. These heroes live among us in secret, sworn to protect the planet if the threat should return.
Published May. 16th 2014