PlayStation 4 Sales Surpass 1 Million Units In 24 Hours
I personally attribute the success to the Antonio Banderas meme.
While Nintendo's WiiU goes to cry in a corner, Sony announced today that the PlayStation 4 exceeded sales of over 1 million units in North American and Canada within its first 24 hours of availability. In comparison to the PlayStation 3 launch, that only sold 197,000 units in the first two weeks.
SCEA President Jack Tretton made some predictions earlier this week, one of which was that the PlayStation 4 will sell 3 million units by the end of the year, and 5 million units by March... looks like they're off to a good start.
"This is a marathon, not a sprint, but getting out to a nice start is a good thing," Tretton said. "That hurdle has been cleared. We're very, very confident we're in great shape."
November 29th will mark the launch of the PlayStation 4's European launch and finally in the land of its birth, Japan, on February 22, 2014.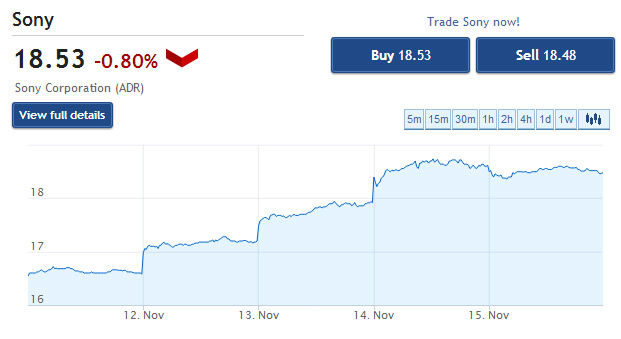 Sony stock has been on a steady rise the entire week leading up to this launch, but seems to be leveling off and even dipping a bit following the actual release. As consumer demand rises and battle lines are drawn with the Xbox One, we'll keep you up to date with all the news here at GameSkinny.
Published Nov. 18th 2013