France's "Luffy" Sets EVO Records with PS1 Controller
In his first grand finals appearance, Frenchman Oliver "Luffy" Hay set records using his Sony Playstation 1 stock console controller at EVO 2014.
Europe has finally seen it's first Street Fighter Evolution Championship Series (EVO) winner, but it came in the most unlikely of scenarios.

In his first grand finals appearance, Frenchman Oliver "Luffy" Hay defeated Masato "Bonchan" Takahashi in Street Fighter 4 using three categories no other Street Fighter champion has ever fallen into: a European played a female character (Rose) while using a Sony PlayStation 1 stock console controller.

Everything was lining up for Luffy to be another statistic as he was placed in the losers bracket, but he fought his way out against a lineup of mostly Japanese gamers who rested fight pads on their laps.

With his country's pride on the line, and his PS1 controller, he only conceded two games while in the losers bracket. Both losses came against U.S. representative Darryl "Snake Eyez" Lewis in the semifinal round, defeats which almost stopped Luffy's chances at becoming a champion.


Bonchan was waiting for waiting for him at the grand finals after winning two matches by a combined total of 6-2, but Luffy continued to dominate against the favored Japanese. The Frenchman became EVO's 2014 Street Fighter 4 champion by a 3-1 reset, 3-1 victory.

The arcade stick / fight pad versus console controller debate has waged on throughout the gaming community, with no answer (or controller) reigning superior other than the fact that, until now, the latter has never won a Street Fighter EVO tournament.

While the Street Fighter 4 EVO 2014 championship round may not settle that debate, Luffy and his small grey stock controller are returning to Europe with the EVO 2014 Street Fighter 4 title.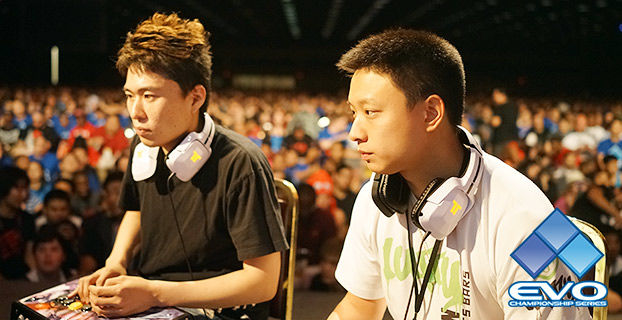 Published Jul. 15th 2014