[Reveal Video] Murdered: Soul Suspect - Can You Solve Your Own Murder?
Murdered: Soul Suspect is a unique crime thriller where solving a murder just got a whole lot trickier.
Murdered: Soul Suspect is an upcoming single-player action-adventure game developed by Airtight Games and published by Square Enix.
This unique game takes place in Salem, Massachusetts, and centers on Detective Ronan O'Connor who must use his ghostly powers to solve his own murder. A new take on crime thrillers, Detective O'Connor learns to use possession, looking through people's eyes (literally), reading thoughts, and influencing people to solve crimes. In the ghost world, he will also help other ghosts who are trapped in "The Dusk" move on by helping them with their unfinished business, piecing together ghost stories and fighting demons.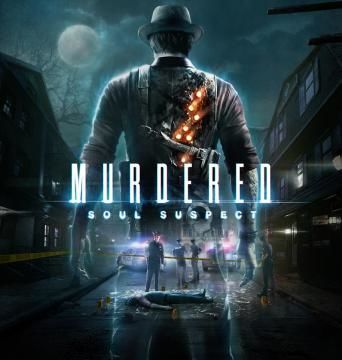 The game's setting focuses on the Salem Witch Trials in 1692, which saw public executions of people convicted of witchcraft. Due to its rich paranormal history, this was the ideal location in which to tell a story. During his investigation, Detective O'Connor must interrogate the ghosts of Salem to learn more about his own killer.
Murdered: Soul Suspect will launch on PC, PS3, PS4, Xbox 360 and Xbox One sometime in 2014.
Do you think you have what it takes to solve your own murder?
Published Feb. 3rd 2014