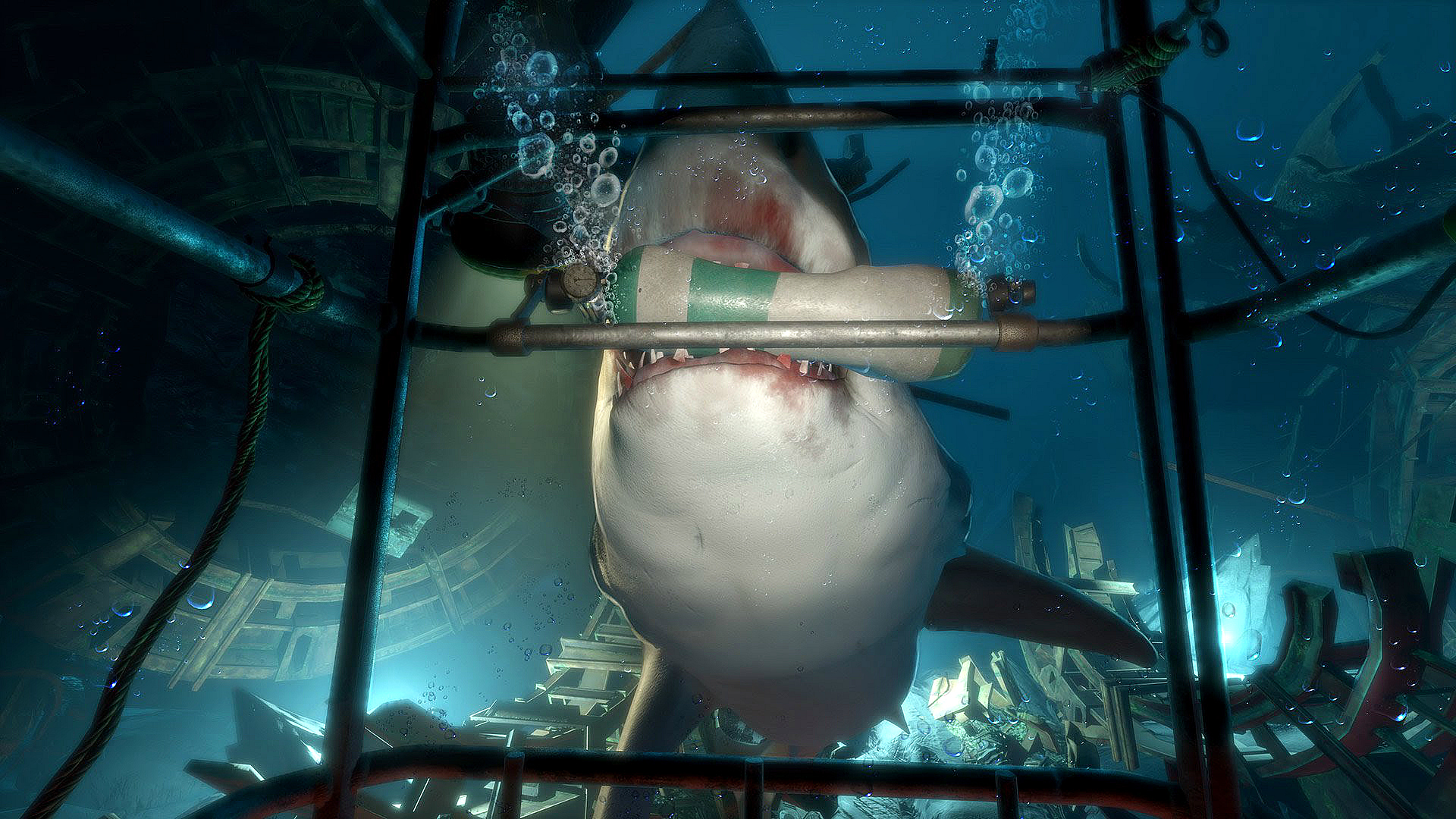 PlayStation VR, formerly known as Project Morpheus throughout development, is set to release October 13, 2016 with ambitions to change the landscape of videogaming for all. It'll open a new way to experience some of the craziest events imaginable -- from the most horrifying realities we never want to be in, to joyful competitions, and more.
Its price will be set at $399.99 right out the gate, with additional costs for the PS Camera and PS Move Controllers, and will have a handful of games launching alongside it. Whether you are looking for hype on the upcoming games, or trying to decide which VR game to by first, this slideshow will prove to be a great start. Check out 10 of the exciting games that will be releasing day one of the PS VR launch.
---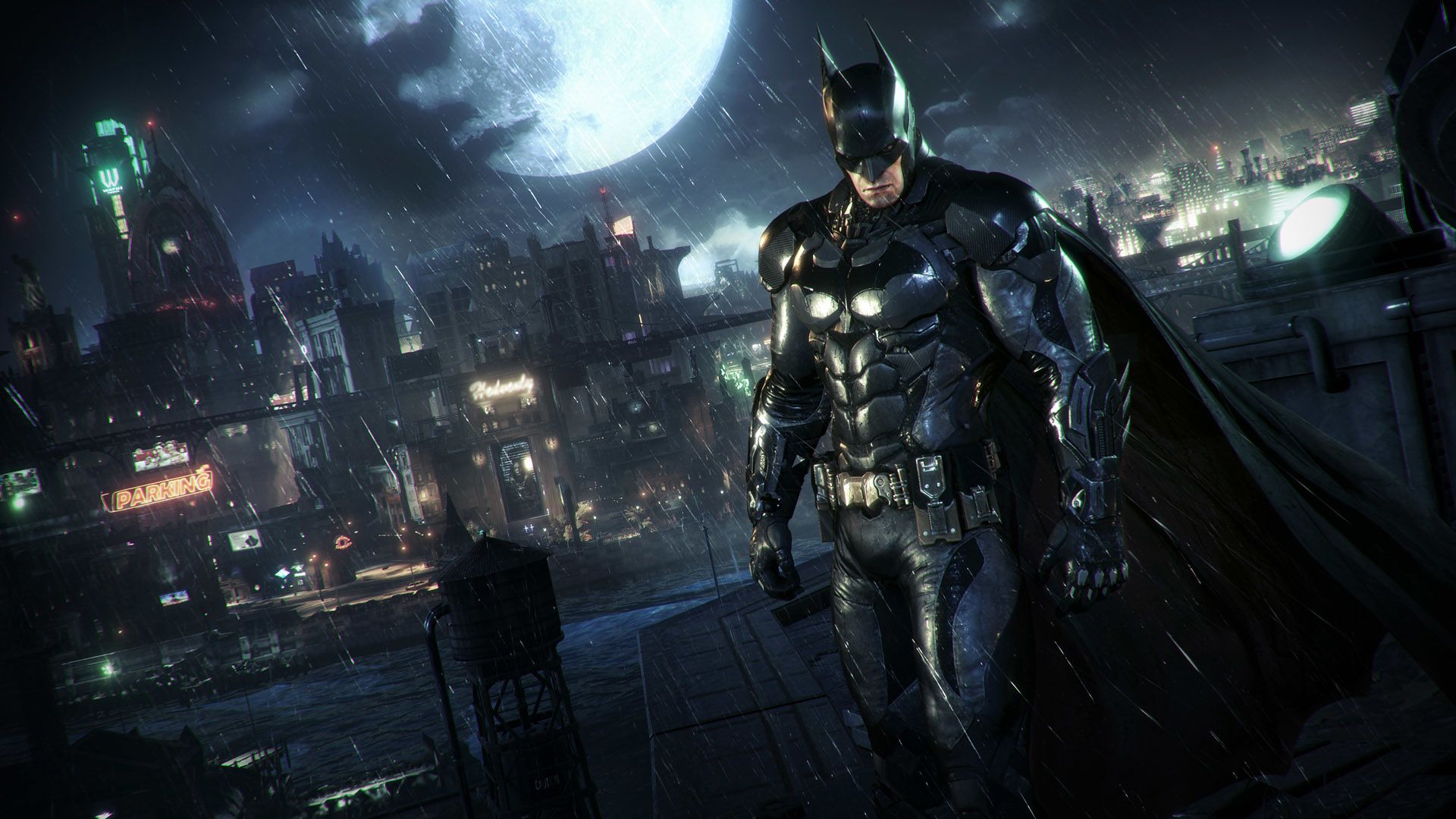 Batman: Arkham VR
Developed by Rocksteady Studios, and Published by Warner Bros Interactive Entertainment, players will put on the infamous Dark Knight mask and step into the world of Gotham. The game focuses on of the investigation aspects of Bruce Wayne's adventures and nestled under the action/puzzle genre. The official PlayStation game page describes it as follows:
"Experience Gotham City through the eyes of the World's Greatest Detective in an all new Arkham mystery.

Think like Batman. [Utilize] his legendary gadgets in Virtual Reality to unravel a plot that threatens the lives of Batman's closest allies."
---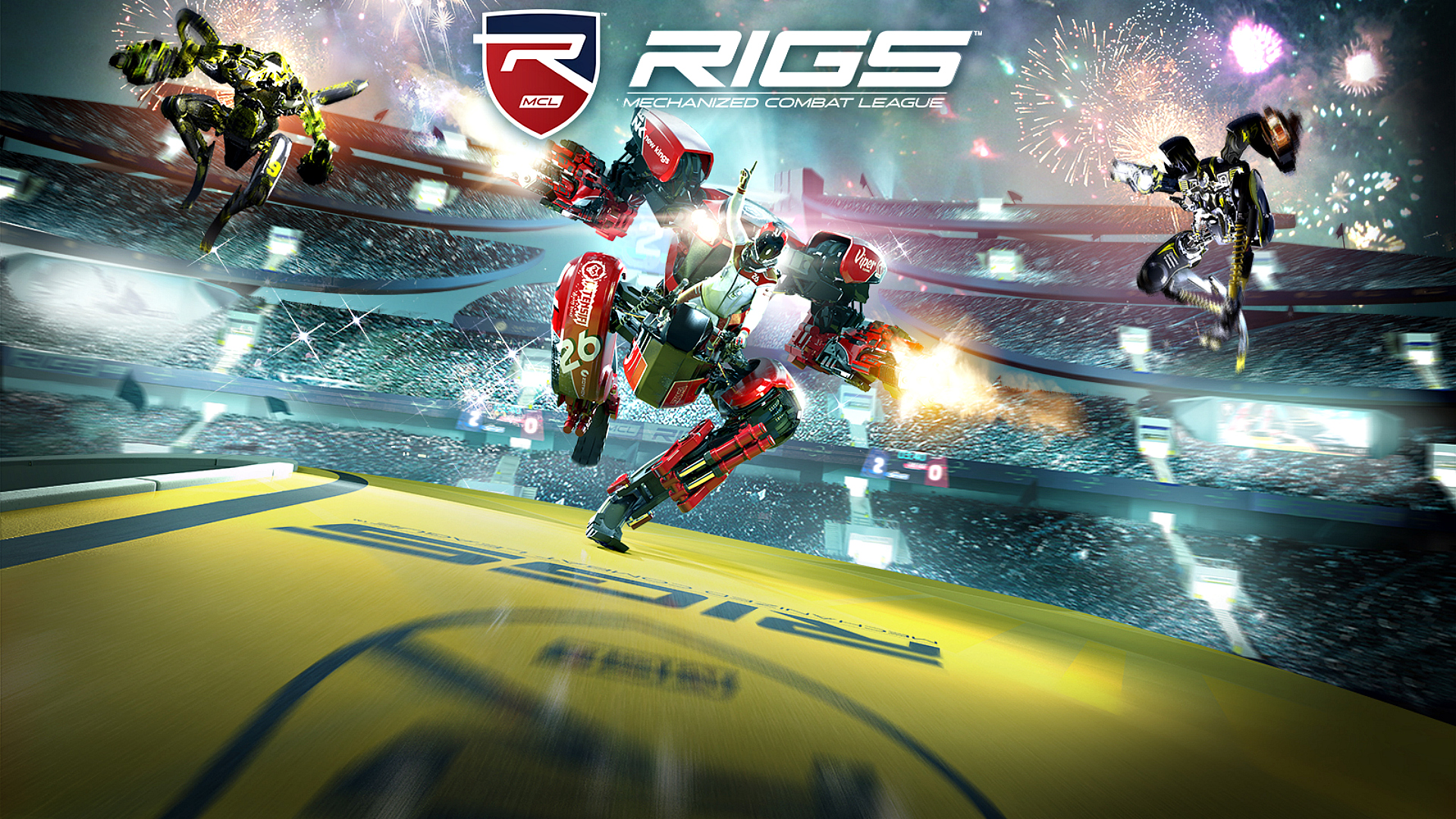 RIGS Mechanized Combat League
Developed by Guerrilla Cambridge, and published by Sony Interactive Entertainment, the game features arena combat in team vs. team fashion. It's depicting a futuristic sport where pilots control mechs and battle it out in front of stadiums packed to the top with fans.
Dive into the single-player campaign, buy the best teammates available, and upgrade your mech with weapons and abilities or simply upgrade to completely new mechs. Perfect your combat craft and take your skills to the online arenas, where you will battle it out with other aspiring champions. You can check out the official PlayStation game page for more information.
---
PlayStation VR Worlds
Arguably the most anticipated VR game that will be available on launch day; this title has 5 different experiences in one: The London Heist, Ocean Descent, Scavengers Odyssey, VR Luge, and Danger Ball. These will take you on journeys of epic proportions.
Find the official PlayStation descriptions below that are featured on the game's page, as well as the trailer.
The London Heist:
"Step into the shoes of an East-end gangster in London's gritty underworld. Tool up for a dramatic heist, survive a thrilling high-speed getaway and then withstand a brutal interrogation that ends with an impossible choice…"
Ocean Descent:
"Dive into an ocean adventure, plunging the depths within a suspended shark cage and marvelling at the incredible marine life as you descend. As you journey, witness amazing sights, discover a lost secret and face extreme danger."
Scavenger's Odyssey:
"Board your dynamic all-terrain alien craft and explore a treacherous nebula as you hunt for a highly coveted ancient artifact. Leap canyons, crawl over vast space hulks and fire up your cannons as you battle hostile creatures on your journey towards the mysterious treasure."
VR Luge:
"Feel the exhilaration of illegal street racing just inches from the asphalt. Weave in and out of oncoming traffic; avoid hazardous landslides and scrape under big-rig trucks as you speed towards the finish line."
Danger Ball:
"Enter THE competitive sporting event of the future where victory is everything. Master your skills, destroy your rivals and survive to win the tournament. Win… or be destroyed."
---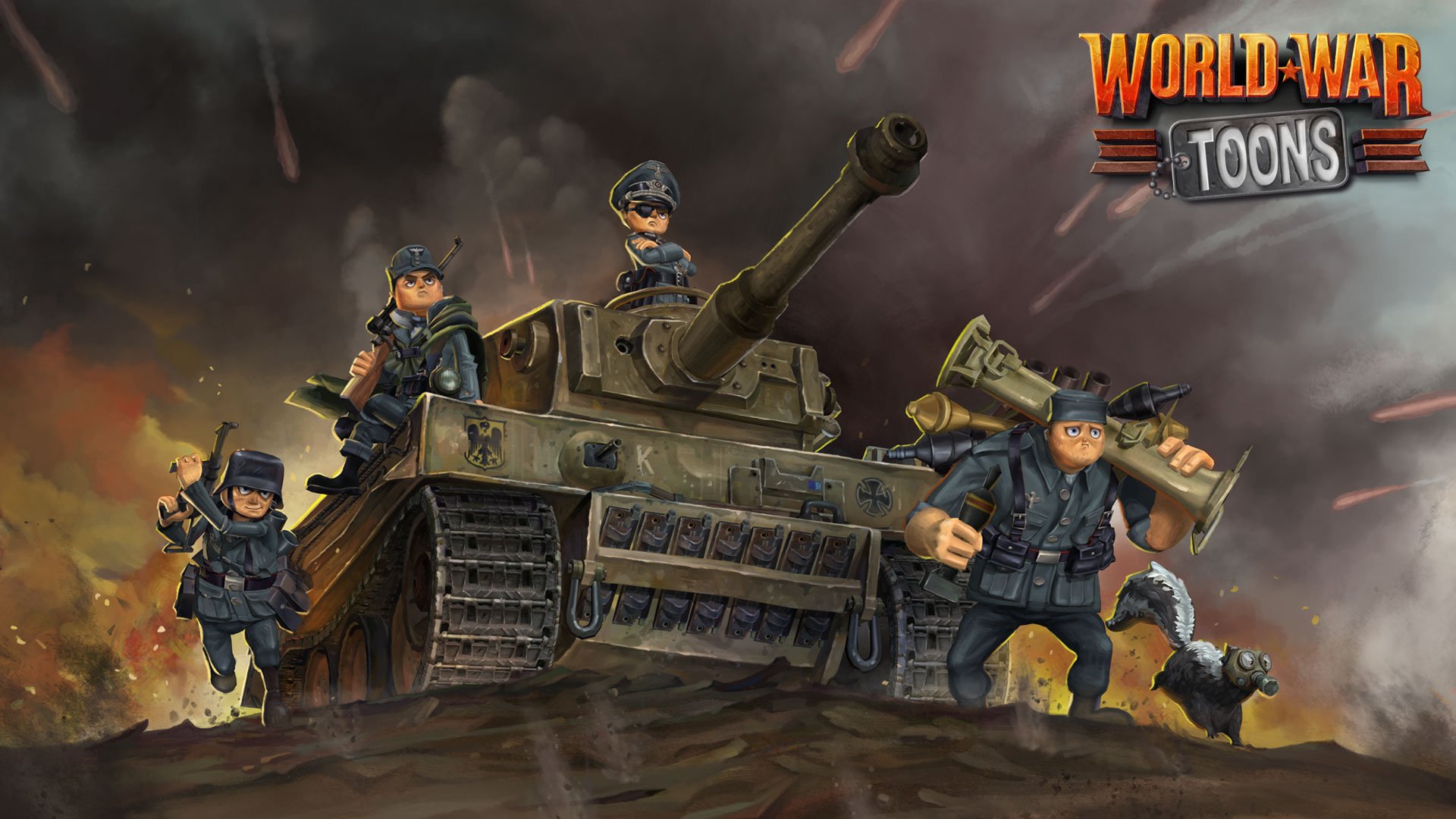 World War Toons
If Battlefield 1 was an animated cartoon game for kids (and VR supported) it would look exactly like this. A fun light-hearted take on historic warfare, but one that I'm sure will still allow for great competition. You change classes with pick-ups located around the map, and there's even tanks that players can become.
The interesting part is how those two ideas mesh together. Which class of infantry you are playing as when you become the tank will determine which specialty of tank you'll play as. The game will also be playable without the VR headset, extending the potential player base for it right out the gate. Don't forget to check out the full PlayStation game page for more info.
---
EVE: Valkyrie
The backstory of the game is raising debate in a great story. A man known as Fatal is stealing the consciousness of fallen pilots to work for him by means of illegal technology, and placing them into clones. The game is a space-based combat shooter with a focus on multiplayer action, but includes a more than interesting looking single player campaign.
The official PlayStation game page has a lot of interesting information about the game, including deeper story details, as well as this overview description:
"Live out the fantasy and thrill of being an elite spaceship pilot in the sprawling sci-fi universe of EVE.

Join the Valkyrie, an outlaw band of galactic pirates, and take up arms to claim what's yours. Trade cannon fire for cash as you chase wealth and notoriety on the edge of space.

With a wide variety of ships, customization options, weapon loadouts, and combat styles, EVE: Valkyrie™ gives you the ultimate freedom to fly. Virtual reality space dogfighting is here."
---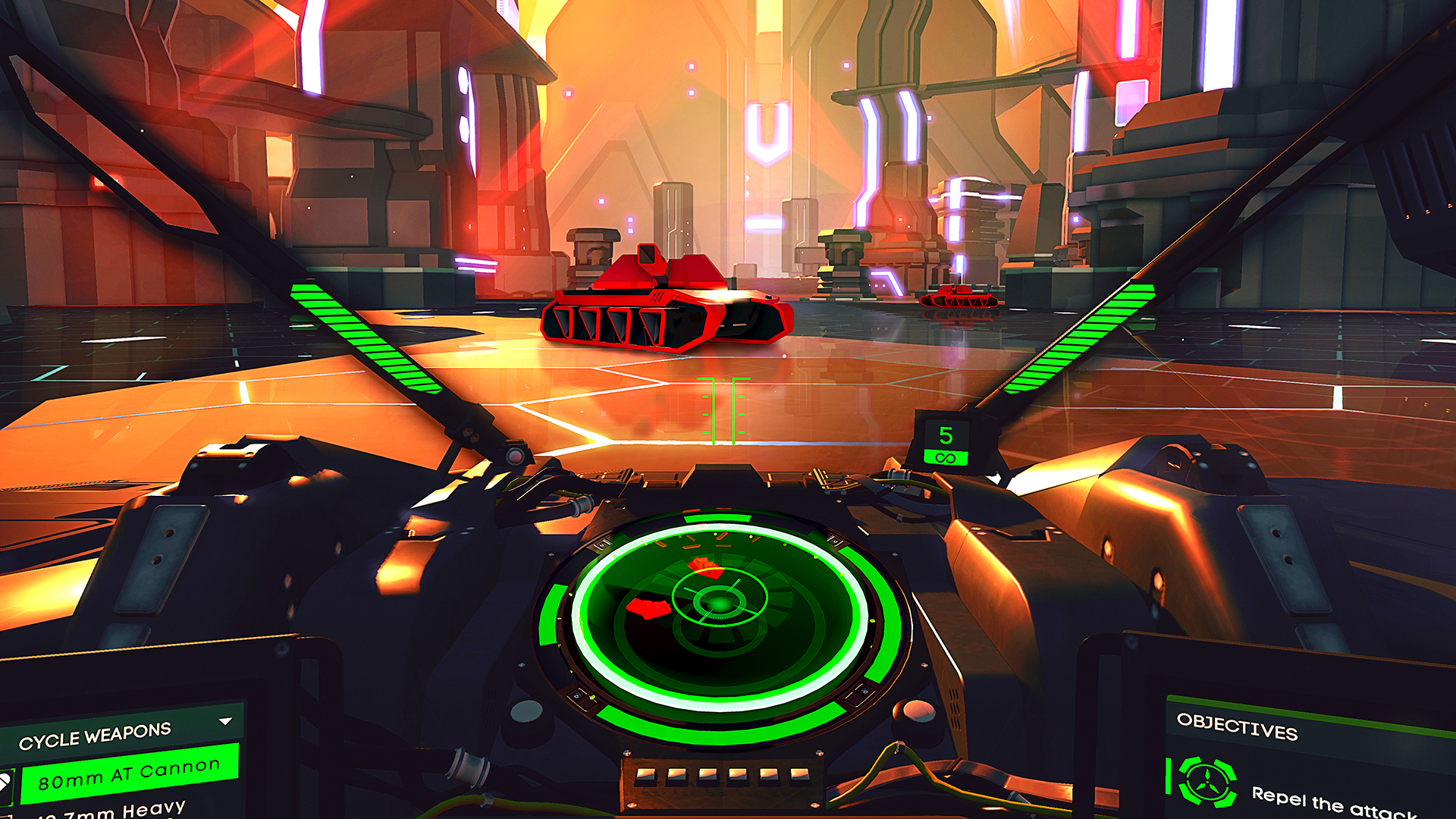 Battlezone
Reviving the classic tank warfare experience, the updated version of the VR franchise Battlezone brings innovation and combat to life like never before. Developed by Rebellion, you'll be able to wage heavy metal ground war in multiplayer as well as single player campaign (co-op optional). It takes place in a retro-futuristic world and yields great attention to detail and stunning graphics. You can check out its official PlayStation game page for more images and details.
---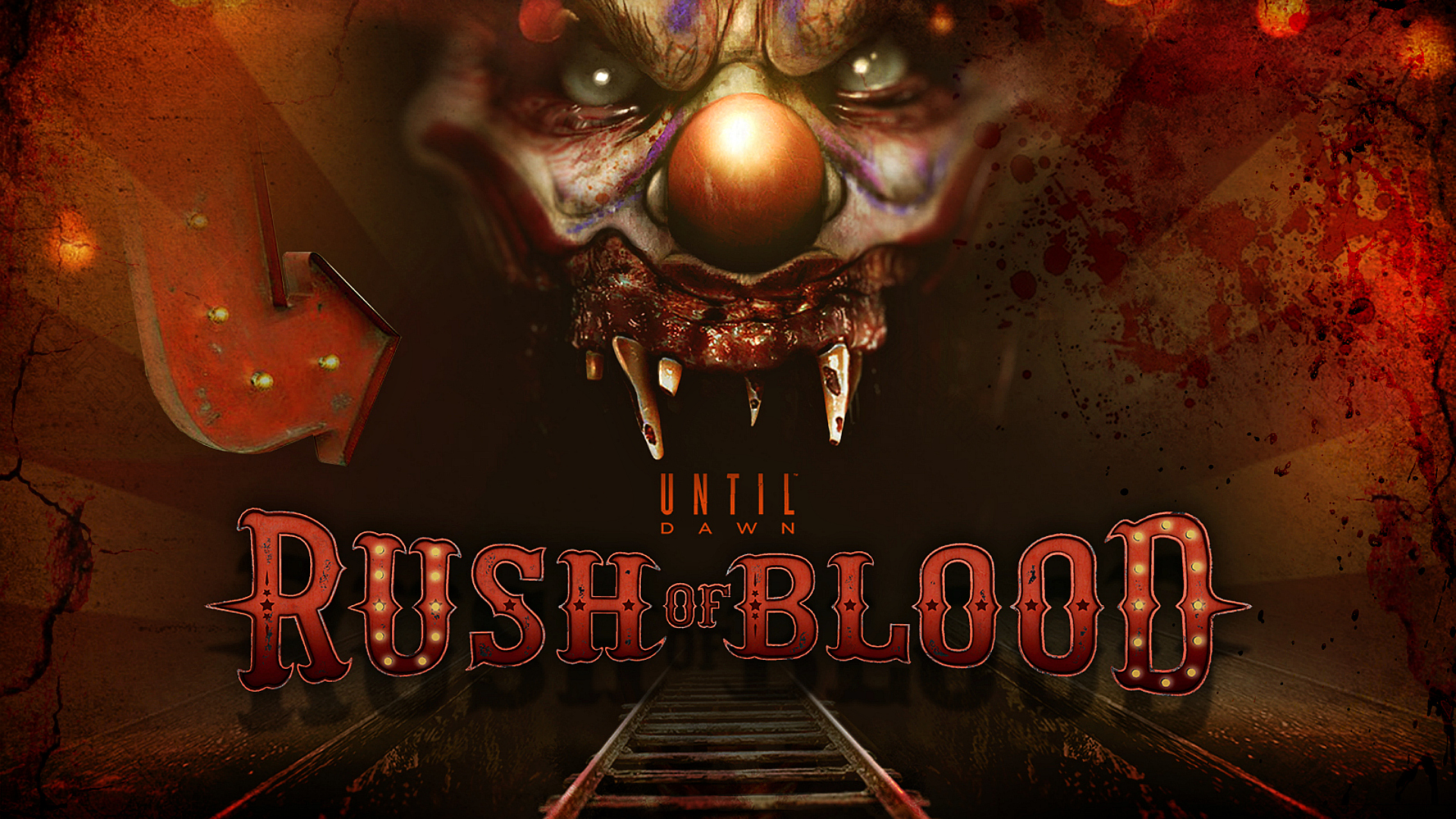 Until Dawn: Rush of Blood
If you've already played Until Dawn, you're well aware that the foundations of this young franchise are decision-making and tons of jump-scares. Rush of Blood is focusing on the same aspects from before, but changing up the gameplay this time around.
It plays out as a rail shooter in a nightmare rollercoaster. Dual-wield 6 different types of weapons and progress through several different levels while also competing for global leaderboard positions. The full PlayStation game page will go into slightly more detail, but also provides a few extra images.
---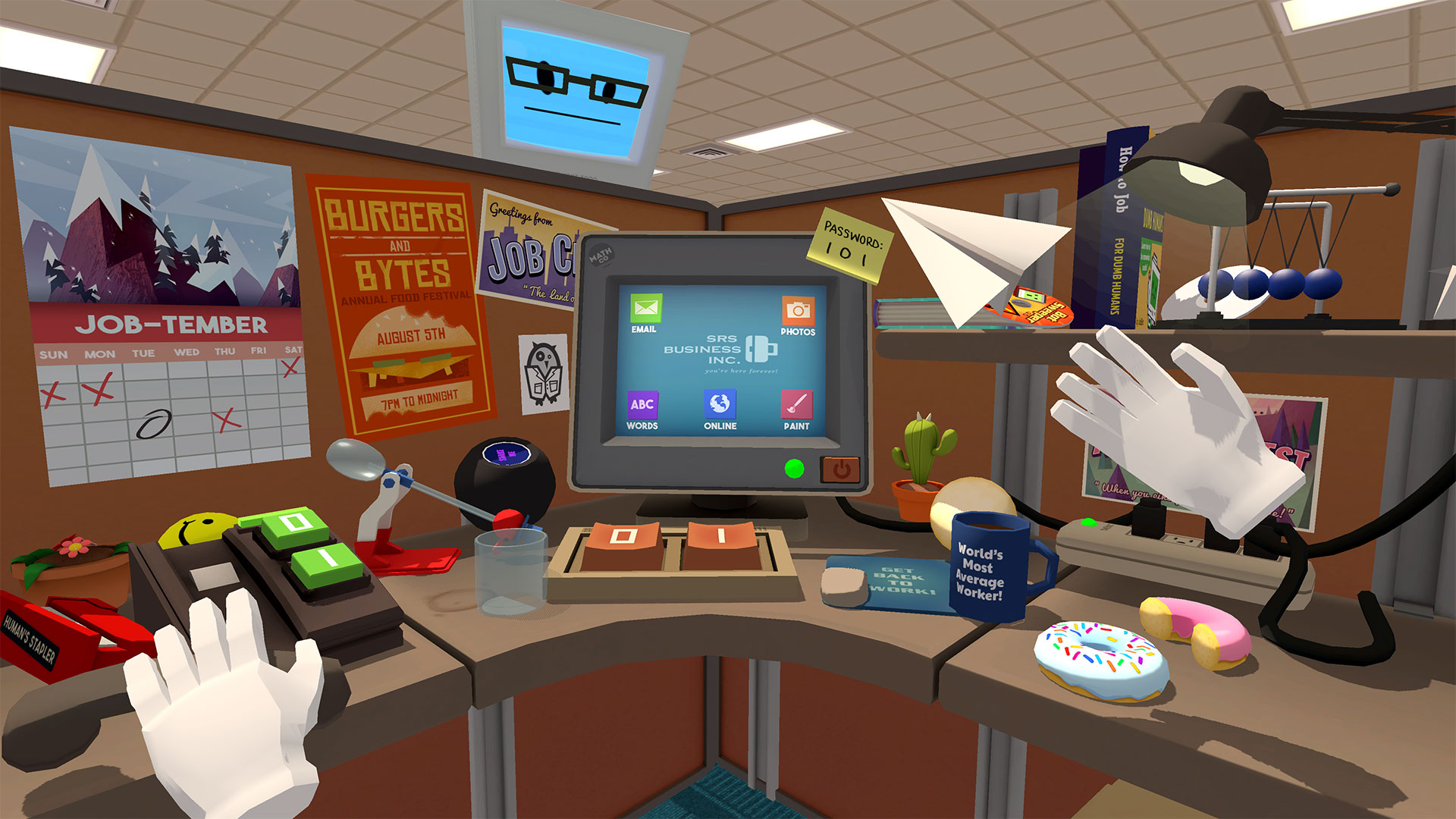 Job Simulator: The 2050 Archives
If you think coming home from your job to play a job simulator sounds ridiculously lame and miserable, you'll think twice when you see the gameplay of this VR title. While I'm not entirely sure about how the game will implement any kind of story or objectives, the complete randomness of interacting with things at your desk looks to be pretty hilarious and fun, even if just for a little while.
Nothing is off limits with this game, and it could prove to be a good anger management simulator. Throw that cup of hot coffee over the cubical in the video game and still keep your day job in the real world. There's a few different 'jobs' to do, allowing for diverse gameplay and fun. Don't forget to check out the full PlayStation game page for more of these details.
---
The Playroom VR
Just as the current Playroom is free, Playroom VR will be as well, giving everyone with VR headsets something to enjoy immediately after purchase. While it does look a little cheesy, it also looks like a ton of fun when playing with a few friends with a handful of mini games.
Hunt ghosts in Ghostbusters inspired fashion, play a Tom and Jerry cat-and-mouse mini game, Godzilla-like chasing and destruction, or a wild west shootout in a saloon. The full PlayStation game page for Playroom VR has a lot of pictures and added descriptions for you to learn more about.
---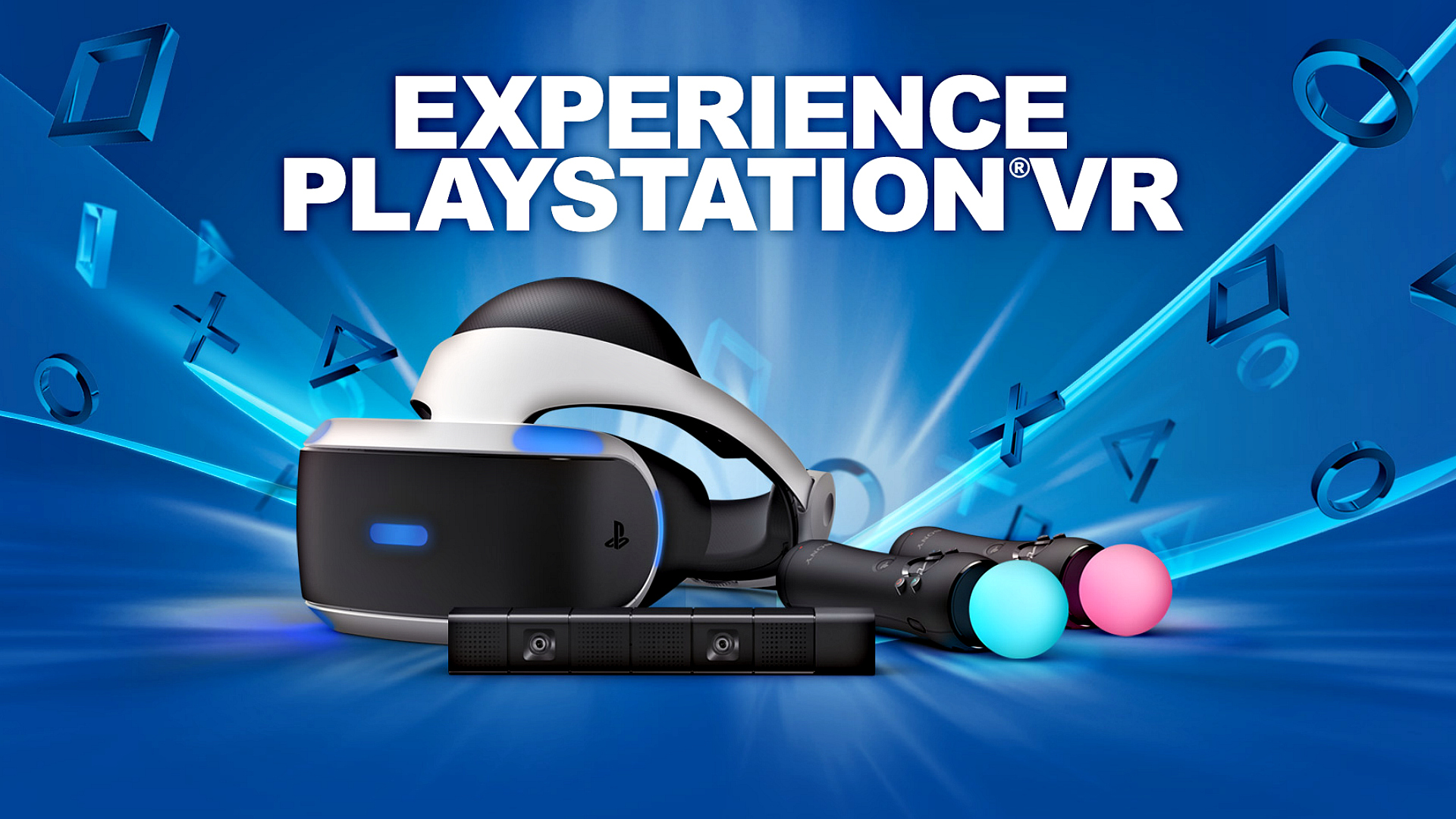 Demo Disc
While not really a single game, PlayStation has announced that it will be including a demo disc for those who buy the virtual reality headset regardless if it is the full launch bundle or just the headset. For consumers, you will have nearly 20 demos to enjoy:
Allumette (Penrose)
Battlezone (Rebellion)
DriveClub VR (SIE WWS)
Eve: Valkyrie (CCP Games)
Gnog (KO_OP)
Harmonix Music VR (Harmonix Music Systems)
Headmaster (Frame Interactive)
Here They Lie (SIE WWS)
Job Simulator (Owlchemy Labs)
PlayStation VR Worlds (SIE WWS)
Resident Evil 7: Biohazard — Kitchen Teaser (Capcom CO., LTD.)
Rez Infinite (Enhance Games)
Rigs Mechanized Combat League (SIE WWS)
Thumper (Drool)
Tumble VR (SIE WWS)
Until Dawn: Rush of Blood (SIE WWS)
Wayward Sky (Uber Entertainment)
Within (Within)
It's a large list of games to enjoy, and is a promising sign to see from Sony. It'll offer tons of VR gameplay without having to spend more money right off the bat after digging into your pockets for the headset and required additional accessories. There will be tons of games supporting VR as we finish 2016 and even more to follow throughout next year, but this is all a great start during launch in October.