8BitDo's newest controller, the SN30 Pro+ Control, is highly customizable, strives to be ergonomically sound in its stick and button placement, and offers a bevy of user features. It's set for an August 7 launch date and will cost $49.99.
The SN30 Pro+ resembles an SNES control combined with a Switch Pro and PS4 controller, though it's meant primarily for use with the Switch, Windows and Mac, Android devices, and even homebrew consoles.
There's the standard ABXY button setup, with a proper D-Pad (something the Switch won't see for a while yet), and what looks like a much better grip than the Switch Pro Controller currently offers.
It's got all the standards one would expect from a modern controller as well, like 6-axis motion control, wireless Bluetooth, and rumble options.
What makes 8BitDo's control really stand out, though, is its Ultimate Software. This software basically lets the user completely redesign the controller to suit their needs. The buttons can be completely remapped, and the Ultimate Software even lets users assign more than one input for any button as well.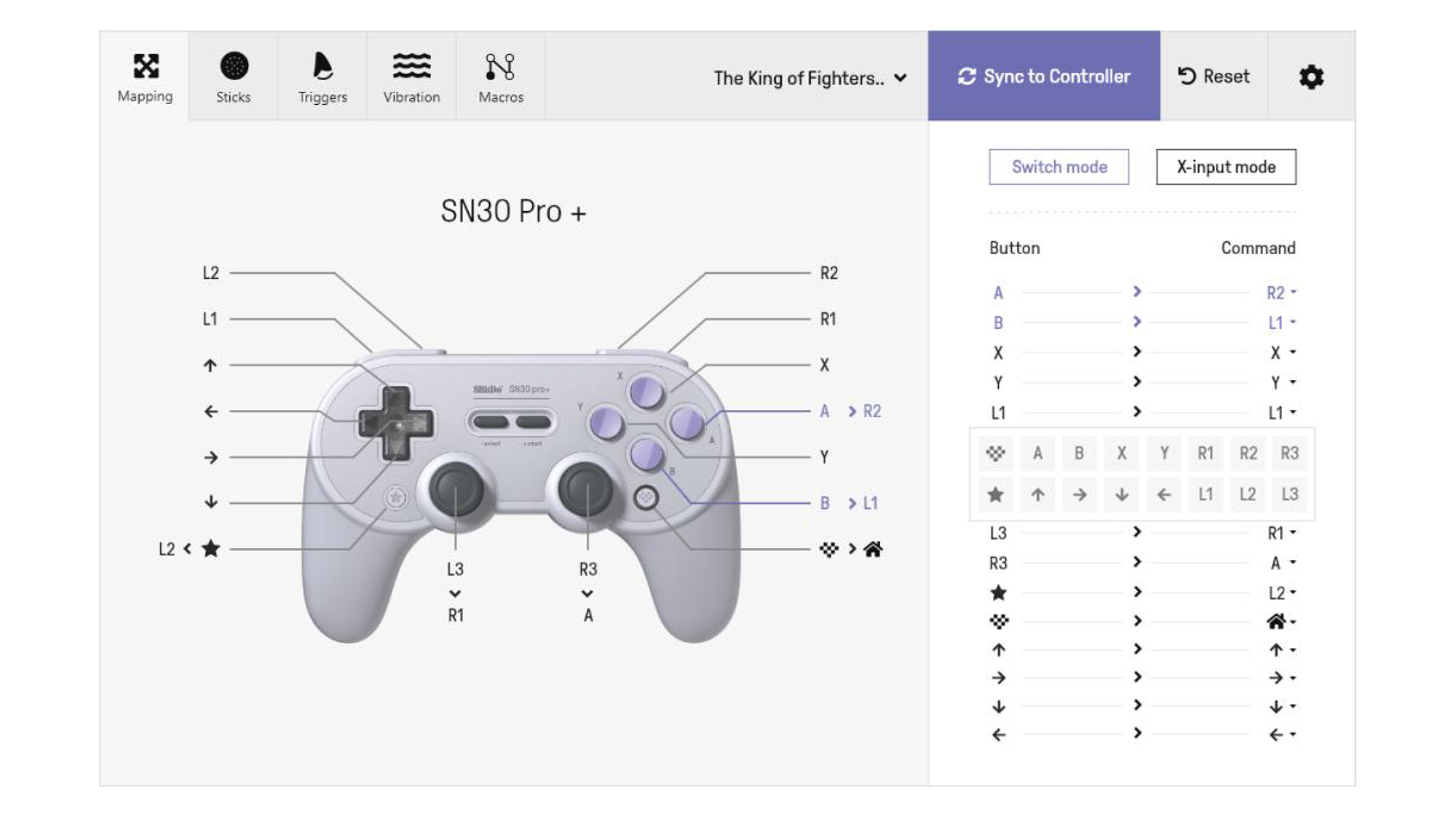 Remapping isn't anything new, as those familiar with retro gaming already know. However, 8BitDo takes things even further with the Ultimate Software and allows users to customize the analog button and stick responsiveness. These settings can all be saved and reloaded to the controller, essentially meaning the SN30 Pro+ can be customized in a different way for every game in the user's library.
The drawback here is that 8BitDo's new controller isn't natively compatible with Xbox One and PlayStation 4, without the use of adapters that more than double the controller's cost.
Still, 8BitDo has released plenty of different adapters in the past, so it's always possible the SN30 Pro+ will get its own PS4 and Xbox One adapter at some point.
This retro-meets-modern controller is just the latest in the never-ending march of retro goods. From the pricey N64 scaling upgrade, to a new classic mini-type handheld that actually lets consumers have physical copies of its games, and even a return of the TurboGrafx-16, retro is more modern than it's ever been.
Meanwhile, those interested in pre-ordering ahead of the SN30 Pro+'s August 7 release date can do so here.
About the author