Sony recently announced its new DualShock 4 controller for the upcoming next-gen console will be available in two new colors: Magma Red and Wave Blue. If you are hoping you would be able to get either of them with the launch bundle, think again. Sony is only shipping out the traditional black color with basic launch console bundles.
Still, the spark of red and blue in between lines of black looks awfully sexy. Let's take a look at the two new options Sony's PS4 has to offer.
---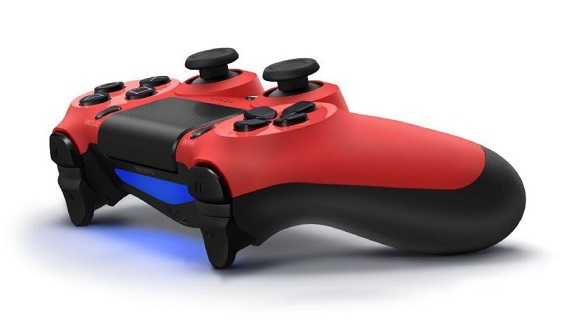 DualShock 4 Features Overview
In case you've been living under a rock, here is a recap of some of the new features for the DualShock 4 controller.
They will be sporting a touch pad at the center, which is also clickable. The light-bar at the top of the controller is LED, and will interact with the PS4 Eye. Following with next-gen consoles' new fad for sharing all information to everyone, there will be a share button built into this baby. This includes sharing your game-play feed, and posting to social networks.
---

Pricing and Availability
The price is set at $59.99, and it hasn't been made official on whether they will launch along with the console on November 15th (United States) and November 29th (Europe). There is also no talk of a console bundle to match the colors so far, but Sony has apparently said:
"...Magma Red and Wave Blue colors are the most popular among PlayStation users and just the first to be announced."
This certainly leaves fans feeling like there are more colors to come soon. Maybe a pink controller, perhaps?
Well, you can't blame a girl for dreaming.