Following on from last week's menu and gear update, Activision published a new blog post outlining what fans can expect from Call of Duty: Mobile's expansive battle royale mode.
The first thing Activision emphasizes is that CoD: Mobile's experience is not the same as Black Ops 4's battle royale, despite sharing a few similar features.
Like other battle royale modes, CoD: Mobile allows for up to 100 players, and fights take place on large maps with a gradually shrinking circle as a boundary.
There's the usual single-player battle royale mode. However, CoD: Mobile also takes a page from Apex Legends' book and lets players choose team modes, playing as part of a team of two or four.
Players parachute onto the battlefield per usual, and they aren't always near their teammates, so the emphasis is on gathering as much as possible to help players stay alive while they try to re-form their team.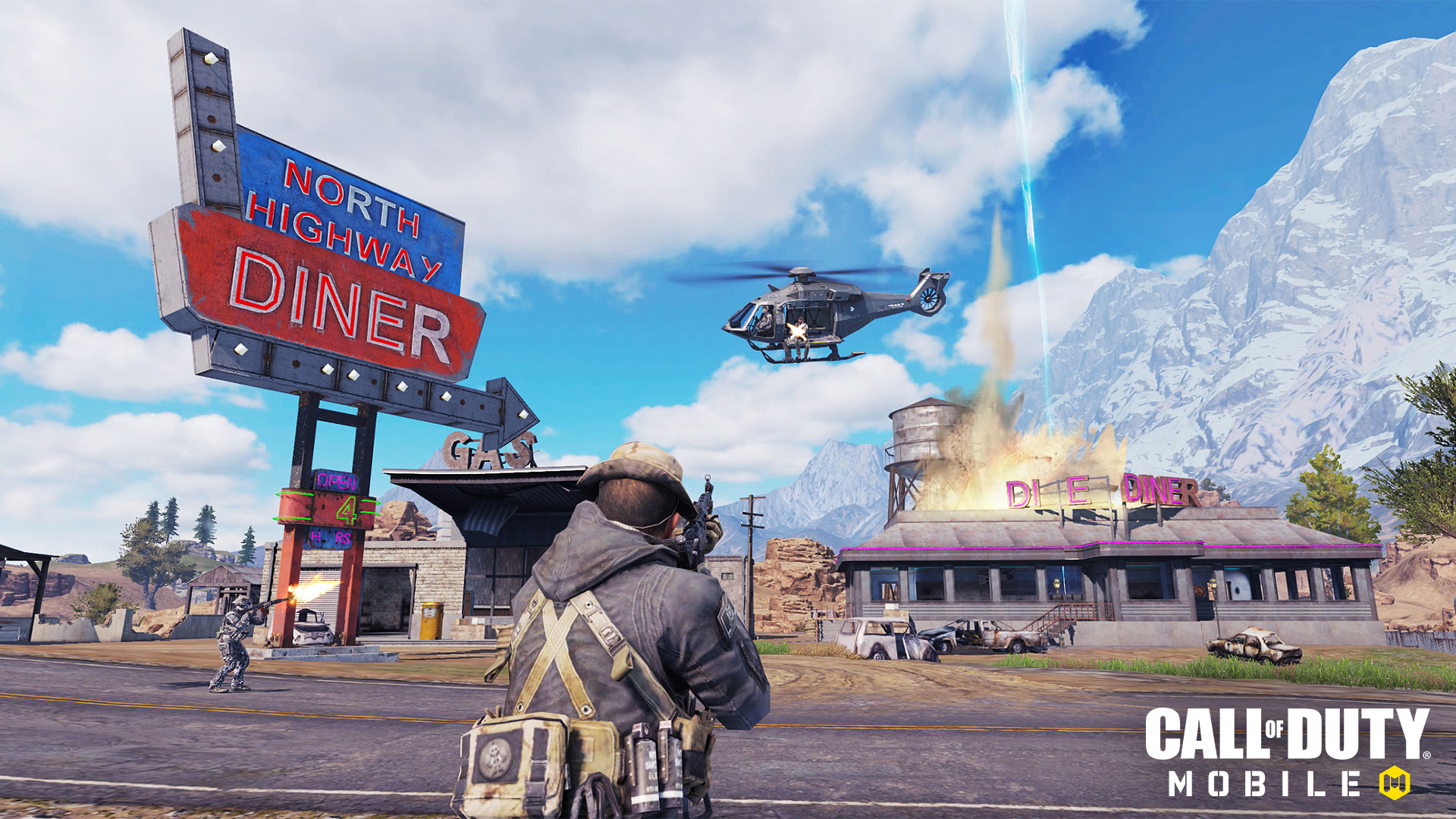 Players will be able to choose between two camera modes as well, first- and third-person, but the camera mode cannot be changed after the match starts.
Six character classes are on offer for battle royale mode:
Defender — boasts increased damage resistance
Mechanic — augment vehicles and create electro-magnetic interference for the opposition
Clown — can distract opponents and summon zombies (without getting attacked by them)
Scout — locates enemies with ease
Medic — revives teammates faster, and operates a medic station
Ninja — master of stealth who can climb buildings with the grapple hook
The mode will include elements from several stages pulled from the Call of Duty franchise, including Black Ops 2's eatery, Modern Warfare's Killhouse, and the Nuketown suburbs from all Black Ops games.
There will be plenty of help getting around these maps and elements as well, with several vehicles players can make use of scattered throughout:
ATV: A two-person quad-bike with speed but little protection.

Light Helicopter: With room for three including the pilot, allowing you to rain down fire from above.

SUV: An armored troop carrier with room for four, offering more ponderous mobility, but the extra protection compared to the ATV.

Tactical Raft: Take to the waters (including an ocean and rivers) in this fast boat, but watch for snipers!
Call of Duty: Mobile is still taking pre-registrations in North America, though no start dates have yet been mentioned. The full blog post can be found here.
About the author