Today, Koei Tecmo announced that Attack on Titan 2 is set for release in March 2018. The sequel to 2016's hack and slash action game will be coming to PS4, Xbox One, PC, and the Nintendo Switch. Koei Tecmo announced the news via a live broadcast.
The sequel will focus on the second season of the show and will include new and characters to interact with and play as. These new playable characters include Mike Zacharias, Nanaba, Gelgar, and others that have yet to be announced. The original Attack on Titan had 10 playable characters, and with the sequel, Koei Tecmo has planned more than 30 for the new roster. Players will also be able to create their own custom scouts as well.
Koei has also improved character movement and attack to improve the flow of battle within AoT2. The newly improved omni-directional mobility gear will give players greater freedom of movement and better targeting during combat.
The introduction of the Monocular will also play a part in the dynamic of Attack on Titan 2. This piece of gear allows 'scouts better analyzation based on pinpointing Titan from afar', better capturing the essence of the anime.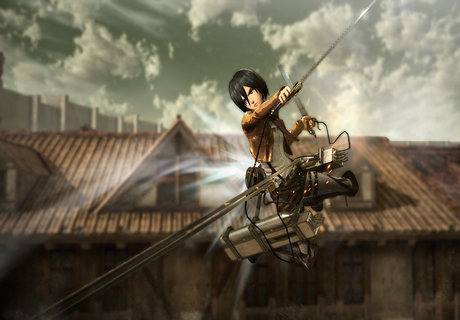 Through all new town life system, players will be able to create bonds and deepen relationships with individual characters. This will also unlock specific stories and conversations related to the character you've been interacting with. Town life will give you an opportunity to rest from the battles, as well as train and prepare for battles to increase a character's strength for the next fight.
What are you most excited for about Attack on Titan 2? What console are you going to play it on? Let us know in the comment section below.
About the author