Batgirl's gonna be playable in Arkham Knight! Well, sort of.
No, she won't be joining Robin, Catwoman, and Nightwing in the main game; she'll be part of the last Arkham chapter's $40 DLC Season Pass. Batgirl gets her own prequel in an all-new location in A Matter of Family, the first in a series of DLCs dropping over a six-month period.
WB's releasing two chapters after A Matter of Family: The Season of Infamy and Gotham City Stories. The Season of Infamy sees more shiny-new story missions for Bats, where Gotham City Stories focuses on some of his key allies with missions set before and after the events of the main game. Season Pass also gives us various Batmobiles from the past 75 years. I might jump on this deal just for BatWest-era Batmobile. Additional goodies include race tracks for these Batmobiles, more challenge maps, and skins for all playable characters.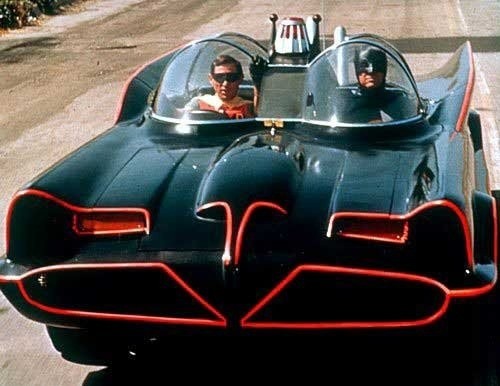 Pictured: The Adam West Batmobile I so desire, because Adam West Batman
Arkham Knight lands June 23 for PS4, Windows PC, and Xbox One. No word yet on a release schedule for all this juicy DLC, but stay tuned.
About the author