The title for the new Battlefield has been revealed along with its trailer. Now it's time to take a look at Battlefield 1's screenshots and gameplay.
Battlefield 1's title refers to World War I, which is where the new Battlefield takes place. Within the campaign, players fight different war stories on multiple fronts, including the Italian Alps, the Western Front and the Arabian desert. During the announcement live stream, DICE mentioned placing more sandbox elements into the campaign.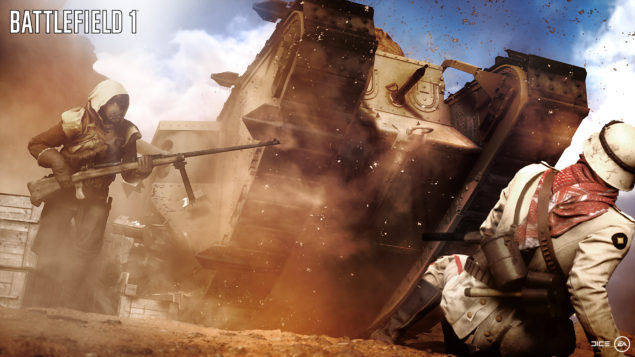 A big change in Battlefield 1's gameplay, and also its strongest aspect, is the melee combat. This is ideal and essential for a World War I setting.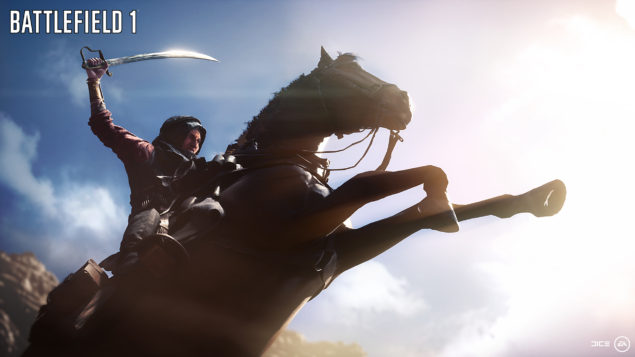 There are multiple different editions available for Battlefield 1:
The Standard Edition can be pre-ordered on Amazon for $59.99. This pre-order includes:
Hellfighter Pack

7 day early access map – resembling Star Wars Battlefront's Jakku DLC
The Early Enlister Deluxe Edition is $79.99 includes:
Red Baron Pack

Lawrence of Arabia Pack featuring themed weapons

Vehicles with the ability to change visual appearance of the three largest vehicles,

Many more items which will be revealed at E3
The Collector's Edition is $220 and comes with:
Battlefield 1

Deluxe Edition Base Game

Collection's Edition Statue

Exclusive Steel Book

Deck of Playig Cards

Messenger Pigeon Tube with exclusive DLC content

Exclusive Patch

Premium Packaging
About the author