We've fought against Nazis, we've hunted corrupt cops, and in October 2016, we'll be charging the trenches in Battlefield 1, the upcoming entry in the long running Battlefield series. EA held a special Battlefield event earlier today and dropped a bombshell (*ahem*) of information on us all. If you missed the event, don't worry — you've come to the right place!
Time to charge the trenches
The event kicked off with Lars Gustavsson, Design Director of Battlefield 1, taking the stage and giving a brief history of the series. He spoke about the progression and growth of Battlefield, and emphasized the importance of feeling as if you are on a battlefield — with buildings falling around you and jets flying by.
Gustavsson then invited Patrick Soderlan, Executive Vice President of EA, on stage to introduce the world premiere trailer for Battlefield 1.
Calvary charges? Dogfights and brutal trench warfare? Color me interested. Following the trailer, Gustavsson was joined on stage by Senior Producer Aleksander Grondal to discuss the game in more detail. DICE is focusing more than ever on immersion with Battlefield 1, including revamped controls and what they are referring to as divergent technology. Using this divergent technology, DICE hopes to make the player feel as if they are on the battlefield during one of the most brutal wars. Expect to see the cavalry charging downhill — swords held high — while planes fly overhead, bombing the trenches. And yes, there will be PvP horseback combat.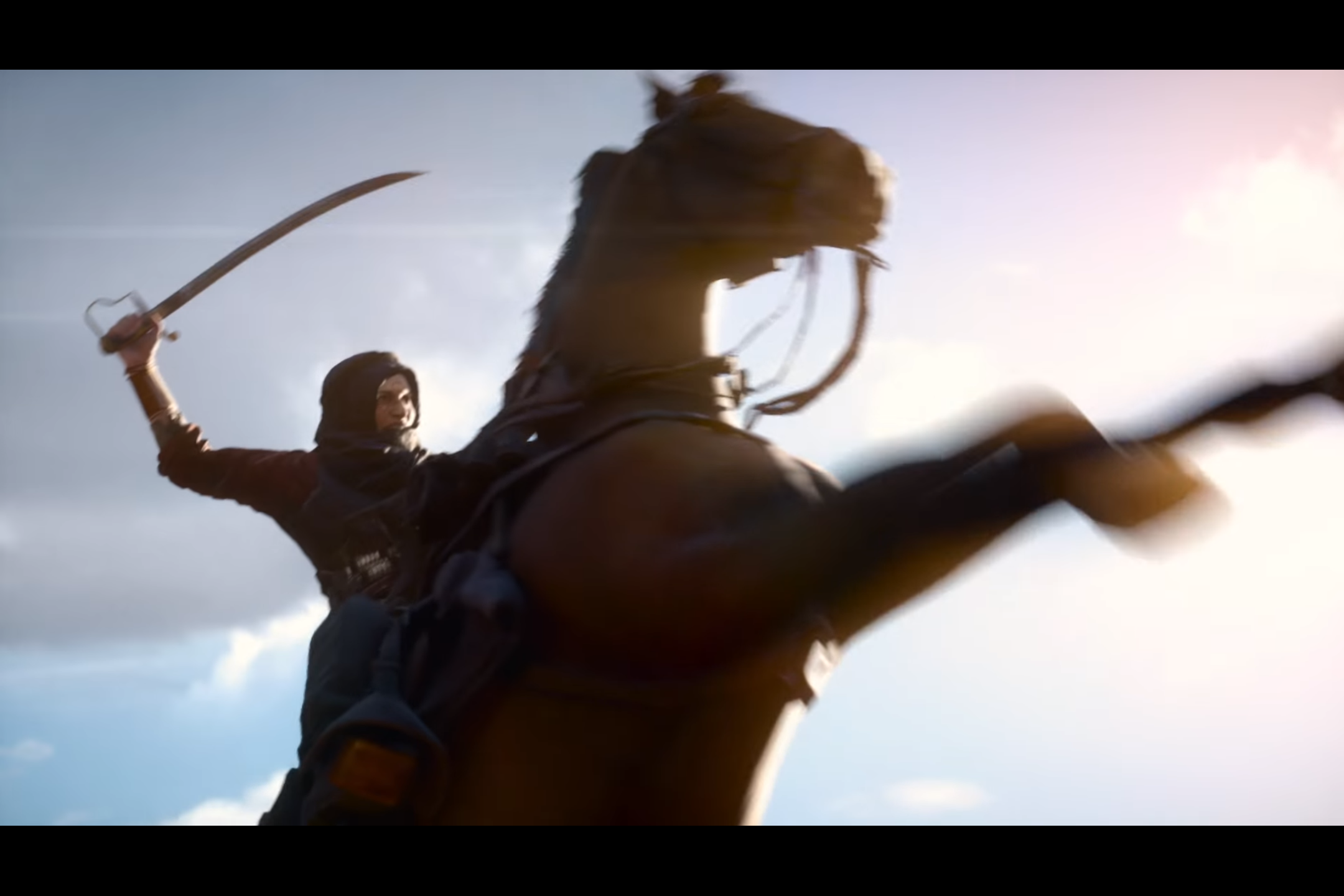 And don't forget the shovel
On the topic of weapons, melee combat will play a much bigger role than it ever has. While there will be the typical arsenal you'd expect from a Battlefield game (pistols, shotguns, rifles, etc.), players will be able to choose melee weapons ranging from shovels and trench clubs to bayonets and other various knives. Each melee weapon is different from another, so you'll have to do some experimenting to find the perfect companion for your trips into the trenches. There will be weapon customization as well, but no further details were given.
After a few questions from the audience, Gustavsson gave some brief details on the game's campaign. DICE's goal with this entry is to "add more battlefield to the Battlefield campaign." Levels will be larger than past campaigns — not quite as large as the maps found in multiplayer, but still significantly larger with more choices for the player to decide how to approach situations. The campaign will tell the story of seven different people, and how their lives and perspectives change due to their experience with The Great War and the changing world. After announcing an open beta coming soon, an official release date announcement of October 21, 2016, and an encore presentation of the trailer, the event came to a close.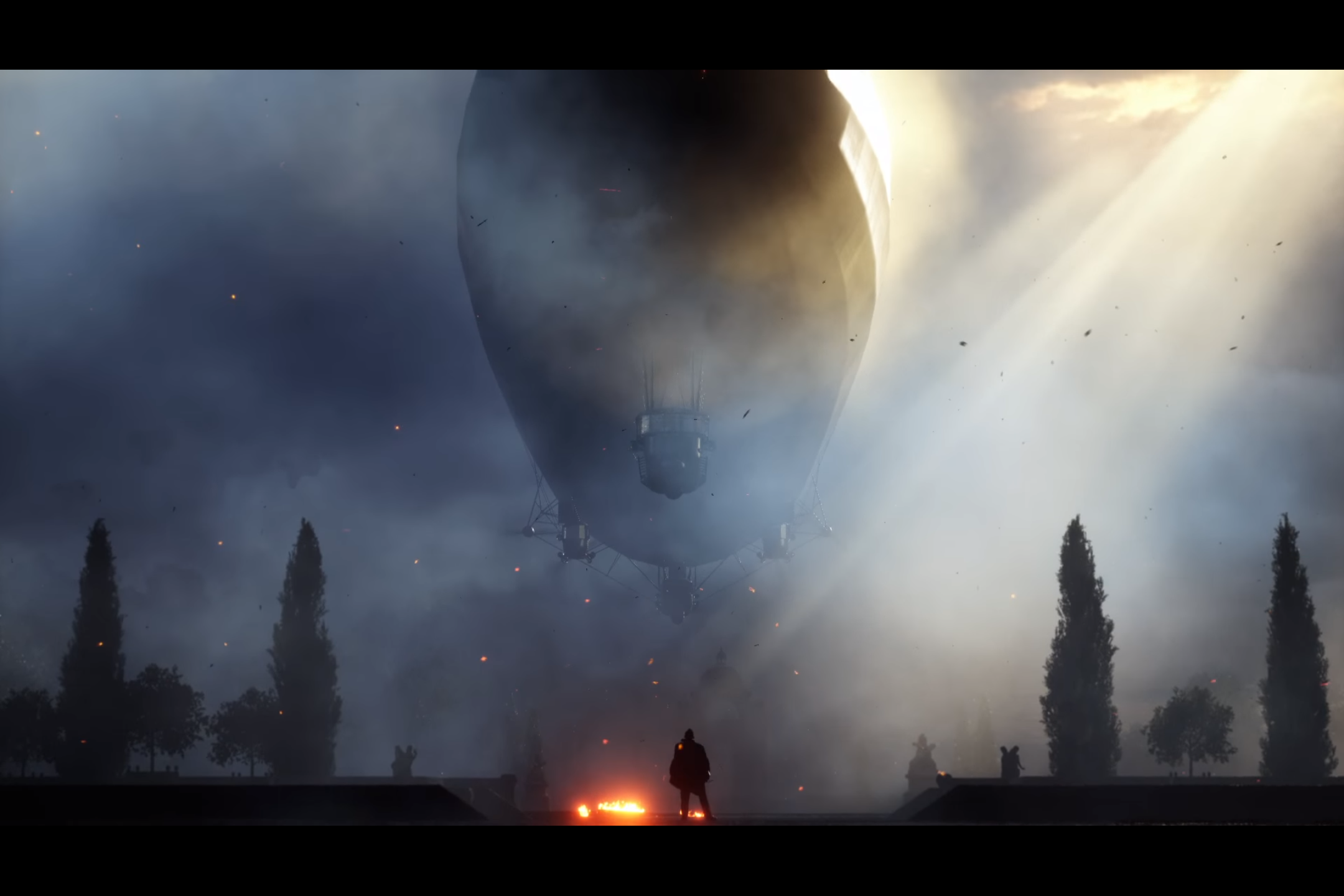 With Call of Duty: Infinite Warfare taking off into space and Battlefield 1 jumping into the trenches, players will have some very diverse options this fall when deciding which FPS to pick up. (And it will be interesting to see how their current rivalry plays out.) Expect to see gameplay demos of both upcoming games next month at E3.
Will you be fighting in zero gravity or charging the trenches with your trusty shovel? Let us know in the comments below!
About the author