Stardew Valley is getting ready to finish up its third year on PC in a big way. Developer Eric Barone has announced that the long-awaited 1.4 content update is expected to release on November 26. The console version of the same update is in the works, but Barone doesn't have an anticipated release frame for it yet.
Though unwilling to spoil too much about what fans can expect from the latest Stardew Valley update, Barone did share a few tantalizing details. One of them concerns marriage events. Every spouse is getting a brand-new event that unlocks at 14 hearts, giving you even more incentive to keep being nice to your loved one.
There will be "more end-game stuff like that to keep things going a little further after you've completed everything" to look forward to, as well as changes to certain, formerly not very helpful, items like the Wild Bait. That's on top of a range of bug and glitch fixes, which is great, but also a bit sad because we won't see things like this anymore.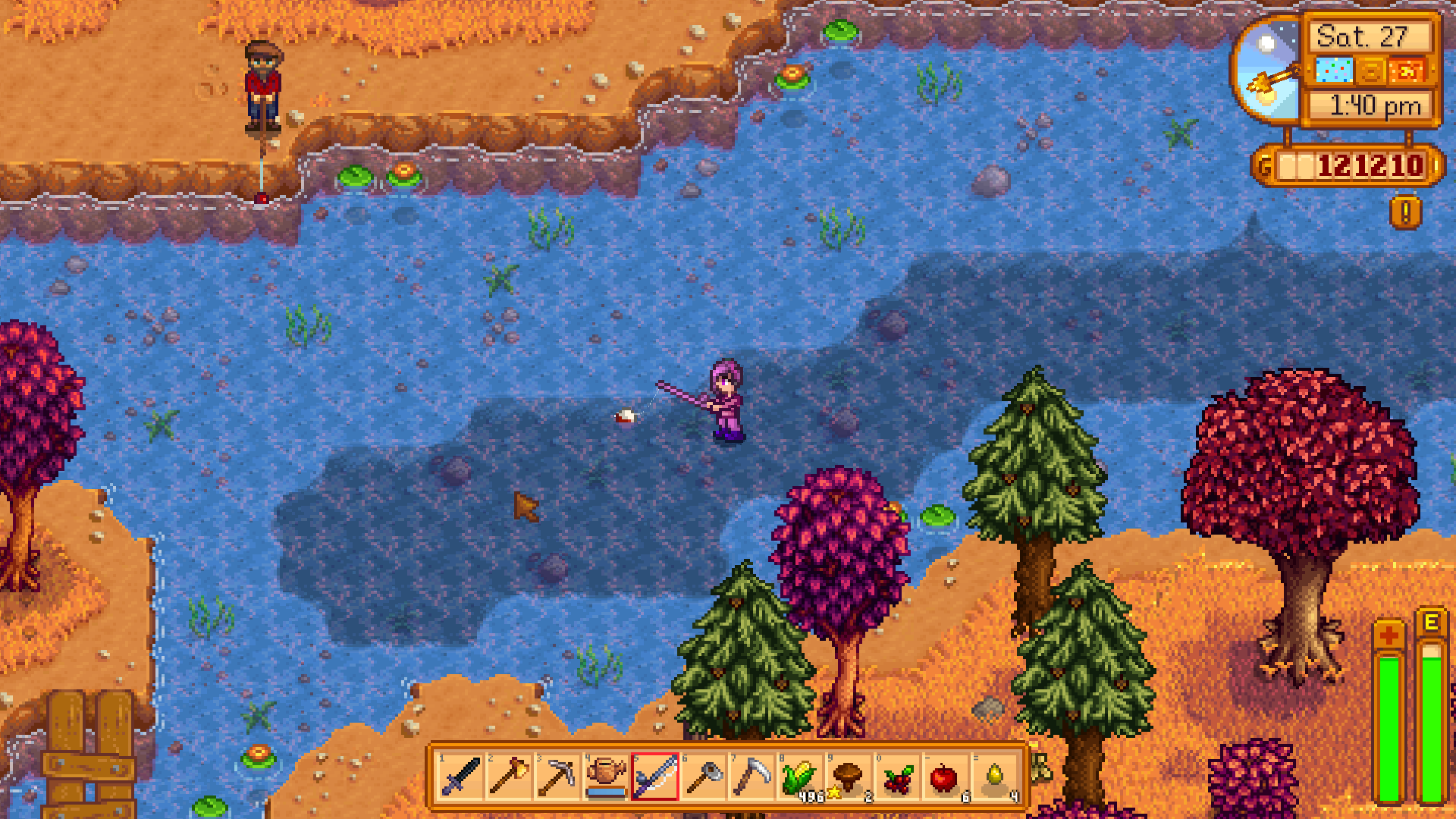 So long, Farmer Jesus…
One other change worth noting is that the PC version is getting a screenshot button in the options menu that lets you take a shot of your entire farm or whatever area you happen to be in.
In other related news, the Xbox One and PS4 versions of Stardew Valley at last have version 1.3, which means multiplayer is possible across all platforms — except the poor PlayStation Vita version, of course.
Stardew Valley is already one of the best farming sim games on the market right now, and it's hard to believe it's going to get even better — but it's going to get even better. You can check out the full update here, and stay tuned to GameSkinny for more Stardew Valley news as it develops.
About the author