World of Warcraft's next expansion, Battle for Azeroth, was announced at BlizzCon yesterday as part of the convention's opening ceremony. Of course, with Blizzard's ever growing library of games, only a small amount of time could be dedicated to it; and it was just enough to get players excited for the things to come.
That said, BlizzCon goes on all weekend, so the Warcraft team had no problem getting more stage time to really show off Battle for Azeroth in the game's What's Next panel. As with every World of Warcraft expansion, this one — which will be the seventh — promises to be a huge content dump.
During the announcement, the trailer teased two new continents, Kul' Tiras and Zandalar. Within these two continents are six new zones. These new zones will open to players once they hit level 120 and, as was the case with Legion, players will be able to pick the zone they start in. World Quests will also become available at level 120, along with an Emissary feature.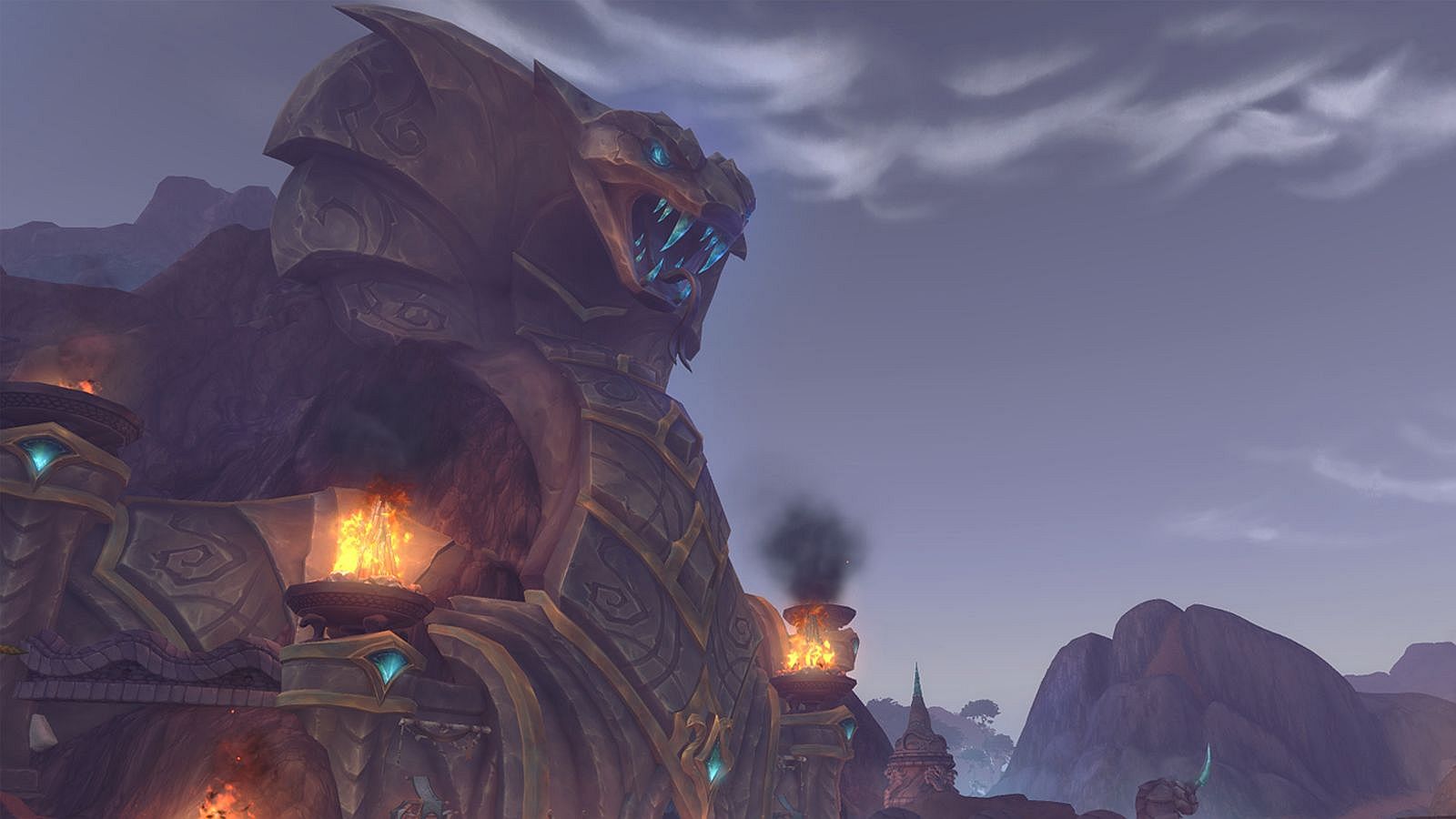 Venture Into Enemy Territory
While World of Warcraft has always centered on the never-ending war between the Horde and the Alliance, this expansion takes things to the next level. An epic "war campaign" is woven throughout Battle for Azeroth, with each faction having their own campaigns that tie heavily into the war while forcing each side to venture into enemy territory. In fact, players will now be building outposts on the opposing faction's lands.
All About Exploration
In addition to wading into enemy territory, players will also explore areas where neither side is in control. Because of this, there's a high probability of conflict. Players will venture into uncharted islands in search of Azerite — a previously unknown magical resource needed for the war effort — and risk running into enemy players doing the same. The end result will be skirmishes between the two groups, so be prepared for a little PvP.
Continuing with the exploration theme, Blizzard has added what they're calling "role-agnostic three-player" co-op scenarios. Using this, they've set up a system where three players in any role combination can explore an area several times and have a different outcome each time. One visit might result in making friends with helpful NPCs looking for players to help them out. The next time, those same NPCs might be a bit more put out by the players' appearance. Another time the area could be filled with hostile wild beasts.
This new co-op system can either pit players against advanced AI who represent the opposing faction, or allow them to test their mettle against a team of three players from the other side. No matter what scenario players end up with, they'll hopefully come home with plenty of Azerite.
PvP's All New
In addition, there will be new PvP arenas in Tiragarde and Zuldazar, as well as a new battleground: Seething Shore. The battleground is a stretch of desert located off the coast of Silithus. It's not just a place to fight, but features in the story being told in Battle for Azeroth.
Speaking of PvP, change is finally coming to the world PvP ruleset — something that hasn't happened in about 12 years — and it might be scary for PvE players. You see, Blizzard will be removing the division between PvE and PvP servers.
That said, engaging in PvP will still be optional. Players have to opt in to be engaged by others in combat. The end goal is to encourage players to take part in PvP as part of their world quests, creating more "organic encounters" in the process. In fact, to sweeten the pot for players, Blizzard is implementing bonuses for opting into world PvP.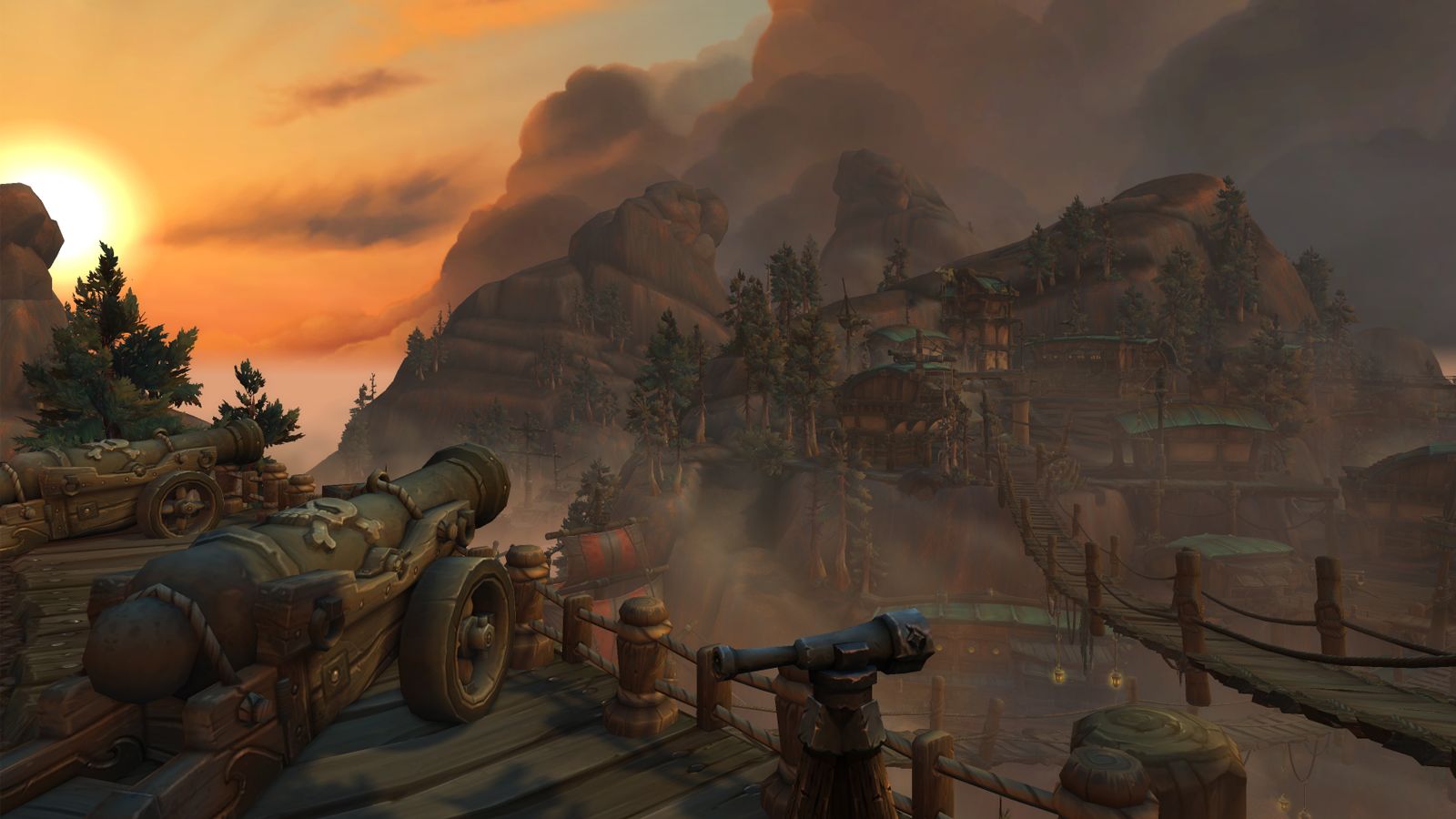 All Those Dungeons and Raids
There are 10 new dungeons slated to arrive in Battle for Azeroth. Each faction has exclusive leveling dungeons that will open to the other side when they hit 120.
As there was limited time to outline everything arriving in the expansion during this panel, the dev team gave short rundowns on a few major points. Two of the dungeons, Freehold and Atal'Cazar, are live on the BlizzCon floor. Others listed include Tol Dagor, Waycrest Manor, Shrine of the Storm, Siege of Boralus, Temple of Sethraliss, The Underrot, Kings' Rest, and Kezan. The last one is located in the goblin starting zone.
Raids
It wouldn't be a WoW expansion without new raids to conquer. The development team teased two of these during the panel. The first is Uldir, the Halls of Control. This one takes place in a quarantine facility and features eight bosses. At the end, players will find themselves up against Zandalar's corruption. Blizzard billed this as the "Highmaul" of the expansion. The other raid is currently unnamed but players will find themselves face to face with Queen Azshara.
—
All-in-all, it sounds like a pretty robust expansion that will give WoW players old and new something to look forward to, even if this is a brief rundown of what can be expected. Hopefully, Blizzard will be rolling out more information on the expansion over the coming weeks.
About the author