If restoring a girl's dream while helping her fights hideous monsters is your thing, then you're in luck. Gust recently shared the first trailer for their new game, Blue Reflection: Sword of the Girl Who Dances in Illusions. I know, it's a long title not uncommon in Japanese games, and like many games from Gust, Blue Reflection is filled with cute and beautiful girls who needs your help to solve their problems. The first trailer gets us to know more of the game's main protagonist, Hinako Shirai.
Hinako seems like a normal teenage girl, but a year before the game starts, she injured her foot which ultimately forfeits her from an overseas ballet competition. She has never danced again after that incident, and it resulted in Hinako sealing up her heart. However, she still believes that one day her foot will heal and she can dance again. Her life then changes when she receives a magical power and the ability to transform as a magical girl, a "Reflector," after her meeting with the sisters, Yuzuki Shijou and Raimu Shijou.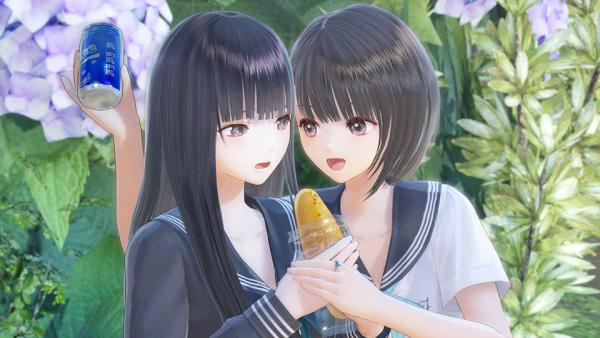 The game takes place in a high school in modern-day Japan and is based on the concept of interaction between girls. In this game, you will deepen your connections with the other high school girls and help them to solve their problems. In solving their problems, Hinako will use her Reflector powers to jump into another world, a world of humanity's collective unconsciousness, called the "Other World." You can solve their problems by looking for "fragments" of emotions in the Other World, defeating any monsters there in the process.
By solving their problems, Hinako's bond with the other students will grow and her interaction level will increase. These strong bonds are important, as the Other World is not the only place Hinako will fight monsters. Gigantic monsters, called Pure Breeds, will appear and attack humanity while you're solving problems and spending days with friends at school. The friends you've helped and the bonds you've created will be important as they will aid you as a support against the Pure Breeds. And of course, the stronger your bond, the stronger they are as a support.
Blue Reflection: Sword of the Girl Who Dances in Illusions will see a PS4 and PS Vita release on March 30 in Japan.
About the author