For many players, Call of Duty: Black Ops 4 is about putting their PvP skills to the test in the game's core multiplayer playlist and Blackout. However, a third game mode, Zombies, is available to those that are looking for a more cooperative experience, and a newly released Zombies story offers these players yet another way to play.
Titled "Dead of the Night," this new "undead experience" is now available to owners of Call of Duty: Black Ops 4's Black Ops Pass. Starring veteran actors Helena Bonham Carter and Kiefer Sutherland, "Dead of the Night" will transport players back to 1912 as they "fight the mysterious force" that has invaded the estate of Alistair Rhodes, a famed relic-hunter.
"Dead of the Night" features new enemies, including vampires and werewolves, and it will put new weapons into players' hands as they attempt to "survive the nightmarish evening."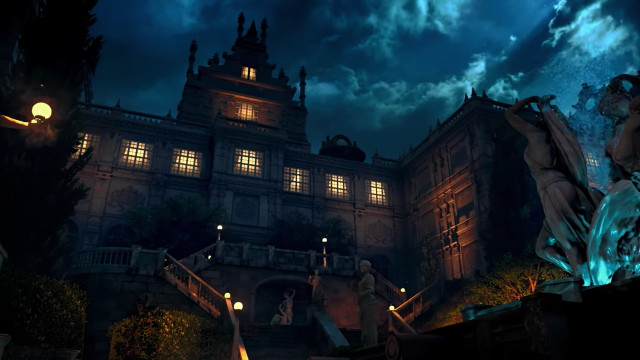 However, this is not all that Zombies fans have to be excited about, as today's "Operation Absolute Zero" update has also made Daily Tier Skip credits attainable through Zombies. These credits can be obtained, every day, by completing 15 rounds in a game of Classic Zombies.
Previously acquirable through multiplayer and Blackout, a Daily Tier Skip allows players to advance more quickly through the ranks of the game's cosmetic marketplace, The Black Market. Today's change means that players can now focus on Zombies as they work to acquire the Contraband items they desire.
Furthemore, Treyarch indicates that this addition is only the "first of this week's three new Zombies features," and a litany of fixes round out today's update to the co-op game mode. Focusing on reducing crashes and providing a "smoother Zombies experience for all players," a full list of these fixes are available in Treyarch's patch notes.
While only days ago, a cheaper edition of Call of Duty: Black Ops 4 was made available without Zombies included, Treyarch has made it clear that it is committed to supporting this game mode. Between the major "Operation Absolute Zero" update and this new Black Ops Pass content, it is a good day to be a fan of the company's new shooter, and of Zombies in particular.
About the author