If there is one thing you can bet on, it is that MapleStory will come up with a new class for players to try. Currently, there 33 classes to choose from, if you count the different branches you can choose from. The latest one is the Beast Tamer, as advertised on Nexon's website. Although it is not the first pet class in the game, (Evan was first with the dragon), it is the first to use multiple pets and has many different styles to play as.
The Beast Tamer is a magician class, so it uses the INT stat. It can use four different modes, bear, snow leopard, hawk, and cat. It boasts over 70 unique skills, with 20 of them being attacks. It seems this class will have several styles fo play to choose from.
A new class is surprising, so soon after adding Zero and the huge Red update, but Nexon is always adding new classes. If anything, they get players back into the game to try them out. I know I will be playing the new class when it releases, so it really is an effective strategy.
The class' release date has not yet been announced. Visit the official Beast Tamer website for more info.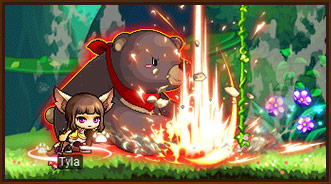 What do you think of the Beast Tamer? Can't wait to try it out? Let me know in the comments!.
About the author