Remember all those rumors about Red Dead Redemption 2 coming to PC? Well, it turns out they were true. Red Dead Redemption 2 will launch on PC November 5.
Red Dead Redemption 2 on PC will bring with it a bundle of improvements, such as new graphics enhancements, new weapons, Bounty Missions, and Hangouts, with Rockstar promising even more new content as well.
Pre-orders open October 9 at 11 a.m. EST, with a slew of bonuses for those who pre-order on the Rockstar Games Launcher.
One of the big bonuses is getting two free Rockstar games from the following list:
Grand Theft Auto III
Grand Theft Auto: Vice City
Grand Theft Auto: San Andreas
Bully: Scholarship Edition
L.A. Noire: The Complete Edition
Max Payne 3: The Complete Edition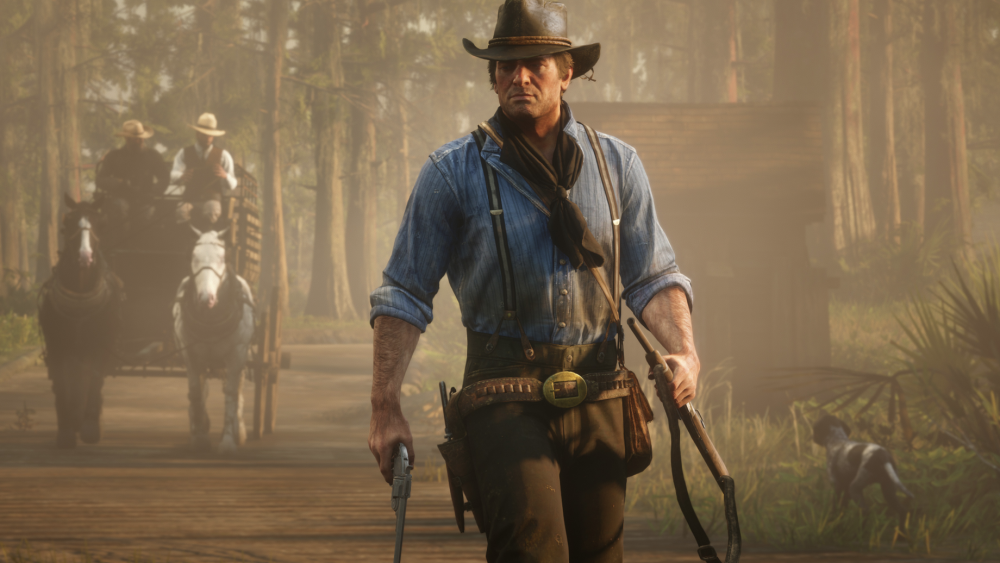 Pre-purchases on the RGL will get you a free upgrade to the premium edition of the game and $20 off the Special and Ultimate editions.
Additionally, it gives free access to Red Dead Online, plus:
Outlaw Survival Kit for Story Mode
War Horse for Story Mode
Treasure Map for Story Mode
Cash Bonus for Story Mode
50 Gold Bars for Red Dead Online
Note this is all for pre-purchases specifically on Rockstar's new Rockstar Games Launcher. It won't be on Steam until sometime in December, with pre-orders from other retailers, like the Epic Games Store, GameStop, and HumbleBundle, opening October 23.
Rockstar is promising even more details about Red Dead Redemption 2 PC when pre-orders open, so be sure to check back for more information.
About the author