In a partnership that's come out of the blue, the cartoon run-and-gun game Cuphead will be playable in the future on select Tesla models. The models currently planned to support the game are the Model 3, Model S, and Model X Vehicles.
The announcement was made by Studio MDHR on the developer's Twitter. It provided a brief breakdown on what the announcement means for people wanting to play the game in their electric cars.
It's true!! We're working with @Tesla to bring a special version of Cuphead to Model 3, Model S, and Model X vehicles.

The game's first Isle will be playable on dashboard screens, for a swell battle while you're parked or charging! Details to come in the months ahead. pic.twitter.com/KvHcdf4hB8

— Studio MDHR (@StudioMDHR) June 3, 2019
No information has been given on when the game will be released or what it's price might be, but nonetheless, fans of the game will be able to play the game when they're in between grocery runs and Sunday drives on their Tesla dashboard.
Studio MDHR plans to release more details on this port of the game int he coming months.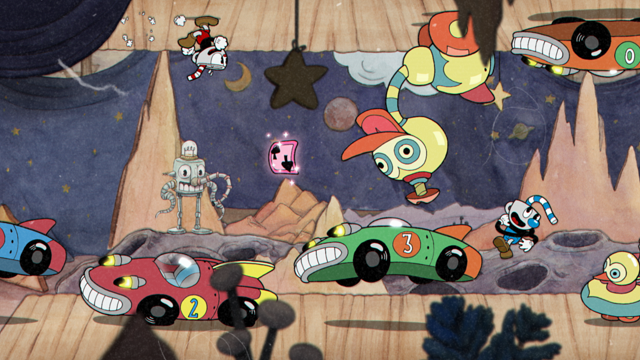 Cuphead was originally released in 2017. Just two weeks after release, the game sold a combined 1 million units on PC and Xbox One. The critically-acclaimed game received rave reviews from fans and critics alike.
In our review of the game, we said that Cuphead "deserves a 9 out of 10 because it is probably the best example of the genre released in the past 15 years, and everything about it is oozing the love and time of its developers.
In April, Cuphead released for the Nintendo Switch. As expected, the game once again received positive reviews.
About the author