The new Mid-Chapter update for Dead by Daylight is here, bringing with it a host of new features. There's a rework of The Doctor, a controversial change to the previously widely-used perk Hex: Ruin, and, of course, the new Archives and Tome update, titled Reckoning.
For those unfamiliar, the Archives are a series of challenges players can complete for lore and points towards their Tome, Dead by Daylight's attempt at a battlepass-esque route for monetization.
This is the game's second outing with the system, and it's clear the developers have already learned a lot from their first excursion. Challenges are now more achievable and diverse, and a greater number of characters have been added to the Archives lore this time around, including Jane Romero, David King, The Doctor, and The Spirit.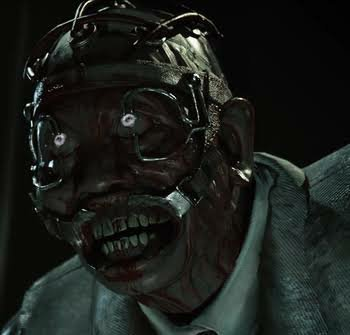 Some mild spoilers: apparently, the Doctor used to be handsome. Yep, this guy. Players will have to work their way through the Archives and unlock his cutscene to see for themselves, however.
The Doctor himself has also gone under the knife this update, receiving a much-requested rework. Previously, players felt that the Doctor required very little input or skill to get the most out of his powers, and for the most part, he was an underwhelming but annoying killer. The rework has garnered praise from most, and The Doctor seems to be performing better than before.
Decidedly much less praised was the decision to effectively nerf Hex: Ruin with a complete revision, setting the Hex perk up to be more effective in the late-game. The decision was met with a lot of backlash from players, who saw the decision as short-sighted, lacking understanding, and catering to lower-ranked players.
While many could agree that Hex: Ruin was a band-aid on other underlying issues, and it needed to be changed and addressed in some way, treating a Hex perk as intended for "late-game" seemed a step back.
Stay tuned to GameSkinny for more Dead By Daylight news and information. Be sure to head over to our Dead By Daylight guides hub if you're in need of any help.
About the author