Creating custom characters is perhaps one of the best parts of playing any RPG. I know I've spent countless hours honing my characters over the years in Skyrim, Dragon Age, and Fallout. Now it looks like I'll be clearing my calendar to spend even more time in the Demon's Souls remake when it launches on November 12 for the PlayStation 5.
Sony has revealed Demon's Souls character creation tool today on the PlayStation Blog, not only giving fans their first look at what creation options will be available but also their first look at the game's unarmored character models. Up until this point, trailers have only shown the series' iconic knight, clad in armor from head to toe.
Gavin Moore, Creative Director, SIE Worldwide Studios External Development, said that players will have a plethora of options to choose from and that Bluepoint Games has expanded the number of diverse options from the original.
With this new character creator, you will be able to customize your appearance with up to 16 million permutations. We've added many more customization options than you'll remember from the PS3 game, and also worked hard to ensure there is a satisfying variety possible for those who wish to tinker with every slider. Play as yourself, or who you want to be. Here are just a few of the many possible combinations.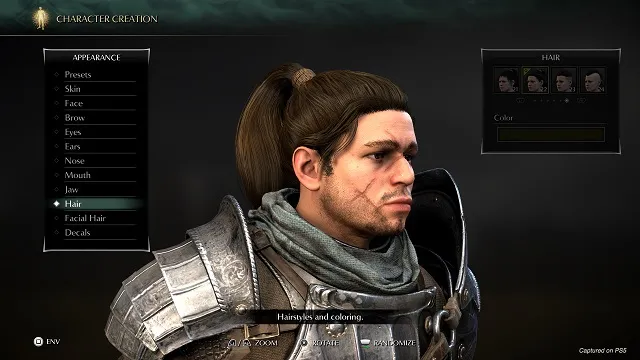 Players will be able to customize everything from skin color to hairstyle, brow, eyes, ears, and mouth, among others. Honestly, I'm most excited for the addition of facial hair (finally). Beards, beautiful, beautiful beards.
Character presets will also be available. Though it's not exactly clear how many presets there will be, the reveal shows 12 per page and at least four scrollable pages. If there are, in fact, 12 presets per page, there will be at least 48 presets at launch. Again, this is just observation based on the screens shown. It has not been confirmed as of this writing.
Finally, Moore also showed off the game's photo mode, which we cover in more detail in a separate article.
The Demon's Souls remake is just around corner, releasing on November 12 (US) and November 19 (EU) as a PlayStation 5 launch title. Stay tuned to GameSkinny for my full review, as well as tips and tricks guides to help you make it through the land of Boletaria alive.
About the author