Jay Wilson, director of Diablo III, reveals he is leaving the video game industry through a tweet.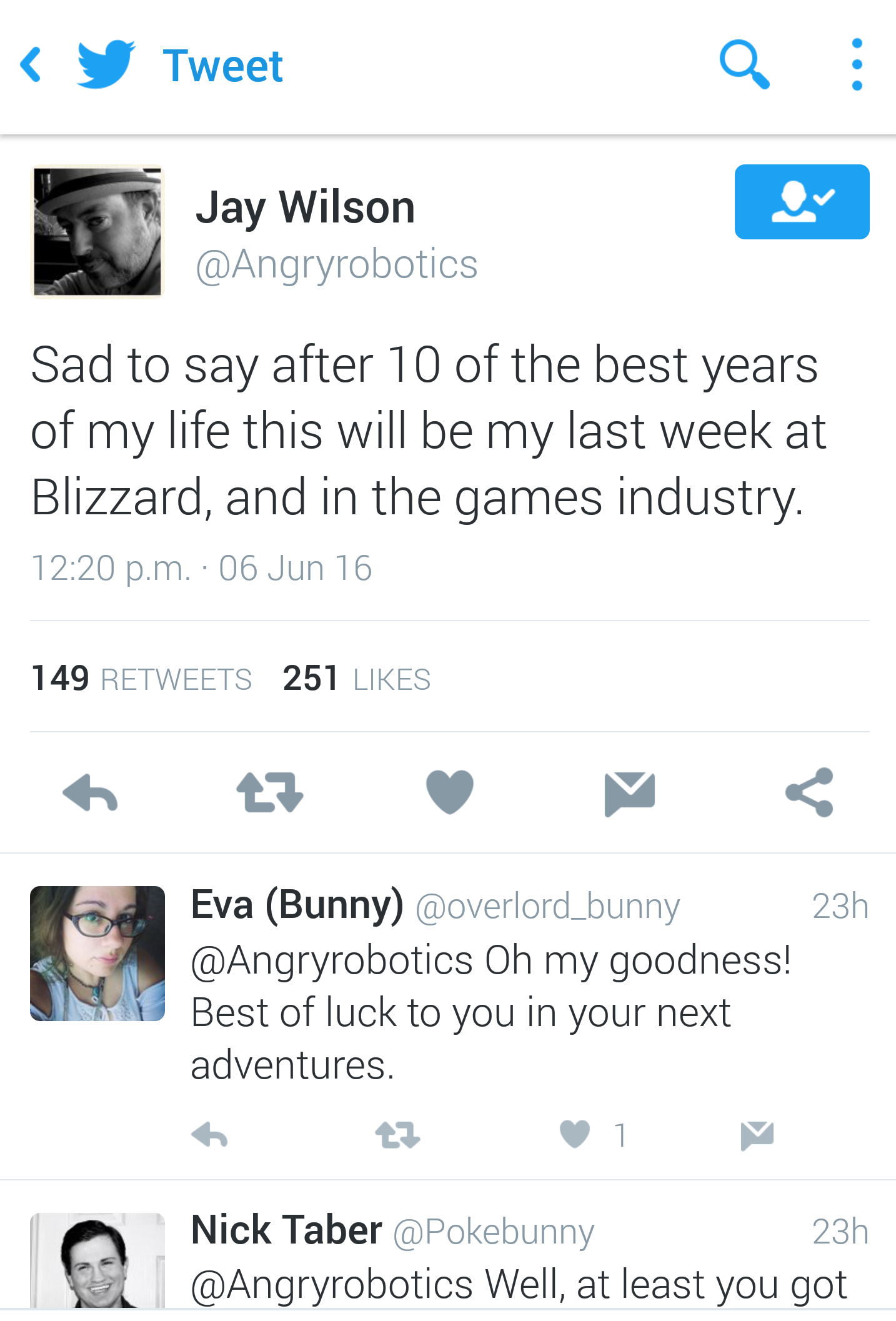 After 10 years with Blizzard Entertainment, Wilson decided to leave the video game industry and head back to his true passion, writing. Wilson served as director of Diablo III for seven years with some memorable controversial comments.
"I'm leaving to pursue my original passion, writing. It's what I was doing when I fell into this job, and I've always wanted to return to it."
An example came from his Facebook comment about Diablo's designer, David Brevik's, in which he called him a loser. Wilson later apologized for this comment and stated that he should better communicate what's going on with Diablo.
Wilson later left the project in 2013 with a post on Battle.net that stated,
"I feel I have made many mistakes in managing that relationship, but my intent was always to provide a great gaming experience, and be as open and receptive as possible while still sticking true to the vision the Diablo team has for the game."
Wilson also worked on Warcraft expansion Warlords of Draenor. He's been in the gaming industry since 1999. Relic Entertainment is where he spent some time working on Warhammer 40,000: Dawn of War and Company of Heroes.
About the author