With eight days to go to reach his Kickstarter campaign target, Brighton-based creator Gary Wareham is very close to getting the funding for his card game Oligarchy. As of writing this, the game is so close to a successful campaign having received 94.5% of its goal amount.
In Oligarchy players must take the role of a powerful Oligarch who is trying to maintain power and survive in a dystopian near future using the resources, personnel, and items available to them.
The game, designed for 2 or more players, runs like your standard trading card game taking turns, deploying cards and trying to steer the best course for taking down your opponents and winning the game. The "currency" used in the game are Affluence and Influence. It also uses a new mechanic which rewards players who save as well as those who spend their currency points. Central to Oligarchy is the factions which you must pledge your allegiance to as the cards have faction requirements on them which will help you build a suitable deck to do battle with.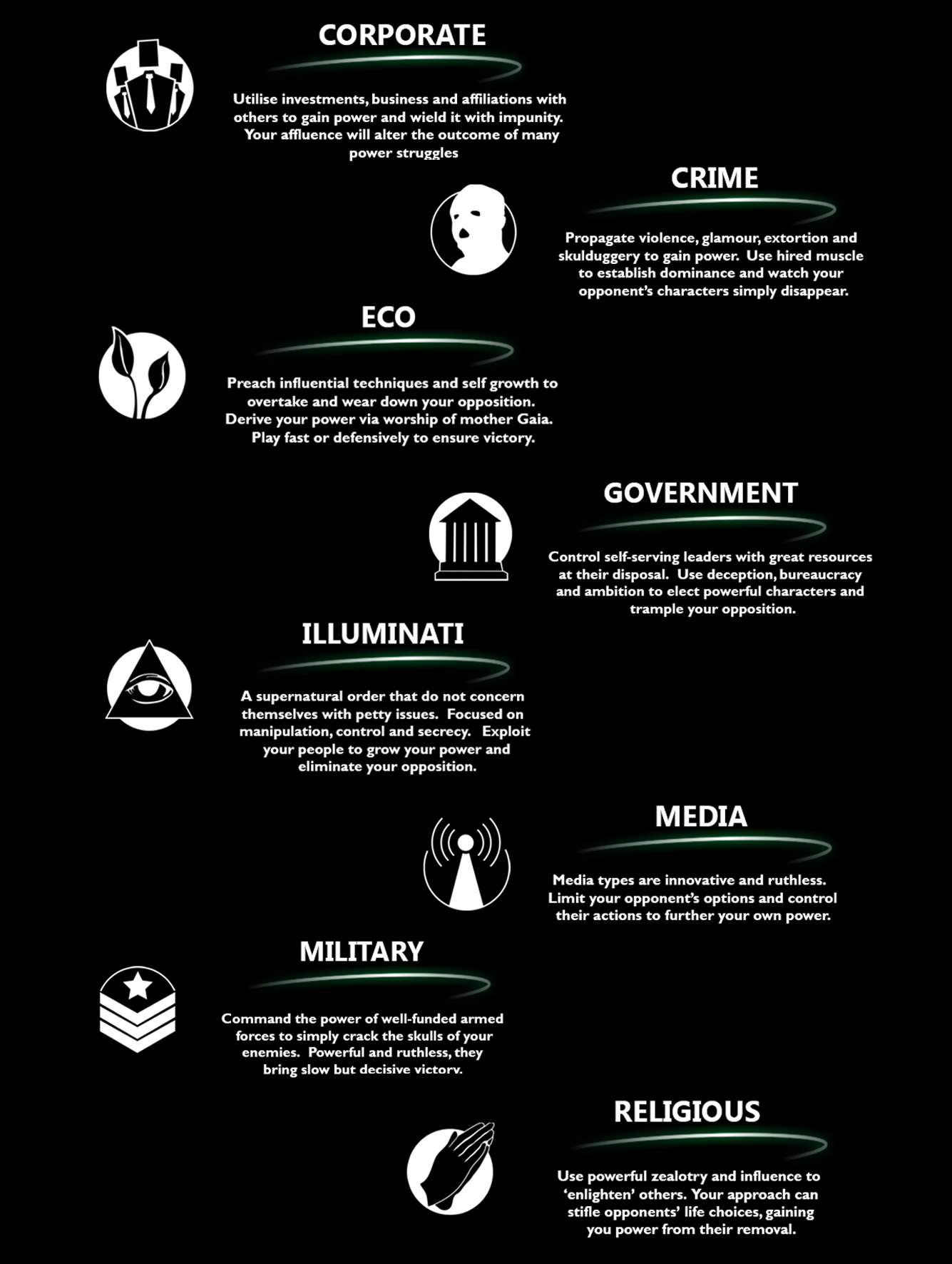 Oligarchy Factions
The initial core box set of the game will contain four decks of cards containing 50 cards each to showcase 2 of the factions you can play in Oligarchy, spinner scoreboards to help you keep track of your power level and your Affluence and Influence, and the tokens and dice you need to play the game. There will be 15-card booster packs available for those who want to branch out into the different factions or just to expand a collection. With card types like resources, incidents, and scenarios, Oligarchy is bound to keep players enthralled and working hard on every turn to bend the outcome of the game in their favor.
For more information about Oligarchy, head to the game's website or you can skip straight to their Kickstarter campaign.
About the author