Going into E3 2018, Bethesda's press conference was one of the most hotly-anticipated keynotes of the entire show. With surprise pre-show reveals for both Rage 2 and Fallout 76 landing in May, Bethesda gave fans, critics, and journalists alike plenty of reasons to get hyped.
So like rapt little lemmings, we all did the only thing there was to do: we tuned in.
Thankfully, we were all right in thinking this showcase was going to have some truly killer trailers. Bethesda kept things moving fast; they showed lots of trailers and (mostly) kept the pontificating to a minimum. On top of the trailers, there were also some big (BIG) reveals. And we got a lot more info on both Rage 2 and Fallout 76.
Here's everything you need to know if you (somehow) missed the livestream.
Elder Scrolls 6
We got an Elder Scrolls 6 reveal. Holy shit. We have a teaser trailer. I repeat we have a teaser trailer. You can view it above.
We don't have a release date yet, but it's coming, folks. It's freaking coming.
Fallout 76
Fallout 76 will release on November 14.
First revealed on May 30, we finally got confirmation that Fallout 76 is, in fact, an entirely online open world survival RPG. You can play it solo, experiencing a story and leveling up by completing quests and other normal wasteland activities. However, the big draw is teaming up with a group of friends and exploring the wasteland.
And to make things fit even more with the Fallout ethos, there won't be hundreds or thousands of players running around the wasteland at a single time. Instead, there will be only "dozens" of players in a given instance.
Earlier in the day, another Fallout 76 trailer was shown during the Microsoft conference. There, Bethesda's Todd Howard said that the game would be a prequel set 25 years after the first bombs dropped. He also confirmed that the game would take place in the Appalachian Moutains of West Virginia — and that it would be "four times bigger" than Fallout 4.
But at Bethesda's press conference, we were shown more of the game.
Players will find themselves emerging from one of the very first vaults to open up after the bombs fell. With a brand-new gameplay trailer, we got to see what the game will actually play like. I won't even try to steal the other awesomeness and beauty of it from you. You can view it above.
Fallout 76 will employ all new rendering tech to achieve 16x the detail for the environment and weather across the map when compared to Fallout 4. And new Fallout creatures will make their debuts in Fallout 76, many of which not only look completely amazing, but ones that also use the real-life folklore of West Virginia as inspiration.
A series of "informational" videos was also shown that expanded on what we'll see in Fallout 76's gameplay — and how some of the game's systems work in multiplayer. You'll be able to team up with friends and create camps and settlements complete with all the accouterments you'll need to explore and conquer the wasteland. You can build wherever you want and move your settlements and camps wherever you want.
Additionally, there will also be multiple atomic missile sites peppered around the Fallout 76 map. In the vein of player agency, you can literally do whatever you want with them. You'll need to work with friends to acquire codes — or take them off dead bodies — to access the missiles that you can then launch on a rival camp … or anything else you want to rain devastation upon. You'll be able to farm rare and valuable resources from the fallout areas.
The game will feature 100% dedicated servers, and Bethesda is planning on supporting the game for years to come.
There will be a Power Armor collector's edition that will feature a fully functional T-51 power armor helmet, an awesome glow in the dark map, figurines, and in-game bonuses. A price for the collector's edition was not revealed. Lastly, there will be a beta for the game, but no further details were revealed as of this writing.
Rage 2
Many gamers were surprised when Bethesda announced Rage 2 back in May. Depending on what forums or social media networks you visited, you might know that a lot of fans weren't too keen on a followup to Rage, a game that met with mixed reviews when it was originally released.
However, here we are nonetheless, talking about what we now know about the FPS sequel. But from what Bethesda has shown so far, the game doesn't look half bad.
Following a live performance from Andrew W.K., the gameplay trailer above was shown. Player will find themselves in the shoes of Walker, the last ranger of the wasteland — and someone who is, of course, going to save the world as he knows it.
Set against a dystopian backdrop, where the future is full of mangled and irradiated wasteland gangs, Rage 2 embraces its ludicrous nature and give players all the guns, powers, and vehicular combat they could want.
We're sure to see more of the game ahead of its Spring 2019 release.
Elder Scrolls Legends
Elder Scrolls Legends will be relaunching with improved visuals later this year. It will be coming to the Nintendo Switch, PS4, and Xbox One.
That's basically it. The game is still the same kickass card game you've come to love — just now on more platforms!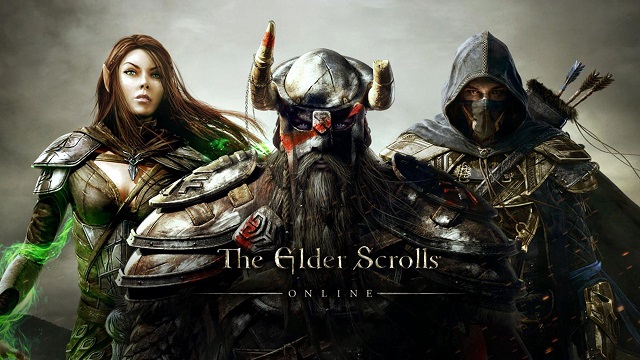 Elder Scrolls Online
Named MMO of the year for the past three years, the Elder Scrolls Online has only gotten better in the last year, with the release of the Morrowind and Summerset DLCs greatly expanding the game.
Bethesda announced two brand-new DLCs — both slated to come out some time this year. The first will be a dungeon-centric DLC named Wolfhunter. All we currently know is that it will "be based on werewolves." No other information was provided.
The other DLC will be story DLC set in Murkmire. This one will go into deep Argonian lore and culture.
Yep, we're going back to Blackmarsh.
Doom Eternal
It was just a trailer, but Doom guy facing off against hordes of demons and hellknights in a hellscape right here on Earth. Crushing skulls and pumping shotties, Doom guy is ready to save the world (again).
Doom Eternal will be a direct sequel to 2016's rebooted Doom. The Doom-slayer will be even more powerful this time around, facing off against twice as many demons than in the original game.
A pure callback to Doom II: Hell on Earth, Doom Eternal will premiere in full at Quake Con in August.
Prey
If you haven't played Prey, you should do yourself a favor: stop reading this and go play it.
And considering how good the game is and well players and critics alike have received it, there was little doubt it would be eventually receiving DLC.
In fact, it's receiving two DLC packs.
"Mooncrash" (a $19.99 add-on available right now) sees the player venture to the moon and fight mimics and all things that are bad. From the trailer above, it looks like a survival battle simulation gauntlet. It also looks like you'll probably die a lot.
Then there's "Typhon Hunter", which features a tense MP mode of 1v5. Here, in what's essentially Extinction, one player goes toe to toe with five mimics, who can be anything in the game, creating a fierce game of cat and mouse.
"Typhon Hunter" will be available later this summer, and it will support VR.
Wolfenstein
Starting things off, Wolfenstein 2 will be coming to the Nintendo Switch on June 29.
However, that's not the biggest news of the night featuring our favorite Nazi killer.
Wolfenstein's next adventure will put players in the boots of BJ's twin daughters. Wolfenstein: Young Blood pushes the Wolfenstein story forward to the 1980s, where the future is a bleak and violent place.
It will be a co-op experience, where you can play solo but also with friends. Young Blood is set to release sometime in 2019
Lastly, Wolfenstein: Cyber Pilot will is a VR game currently in the works. The only information given was that players will be able to hack into Nazi units to save the world.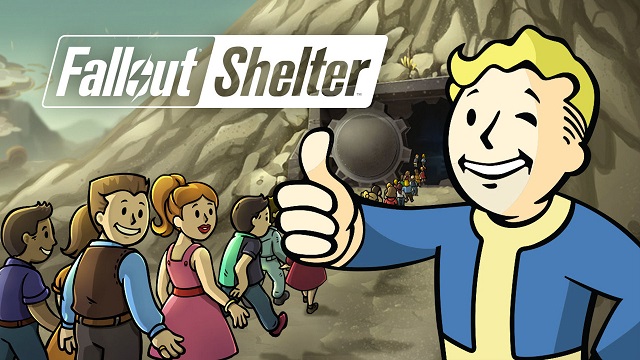 Fallout Shelter
The mobile simulation game that's been played by 120 million people since its release three years ago, Fallout Shelter is about to see an influx of even more players.
The big news is that the game will be coming to the PS4 and the Nintendo Switch — right now. It's completely free.
Elder Scrolls: Blades
Elder Scrolls: Blades is taking the franchise back to its roots in games like Elder Scrolls: Arena. Set to release for mobile devices this fall, players can currently sign up for early access at Playblades.com. It will be free to play.
The game uses touch controls to move — or those with dual sticks can use those as well. Procedurally generated dungeons and hand-crafted levels is set to bring the Elder Scrolls experience to a small screen — but with a big bang.
Blades will have several modes, such as The Abyss, a roguelike experience with endless dungeons, and The Arena, where players will do battle one on one with other players.
What's more, there will be a story and quest mode that will employ a town hub. You'll be tasked with rebuilding your home town, upgrading structures, and decorating buildings. As your town levels, you'll get new NPCs and quests.
Blades will be coming to phones every device Bethesda can get it on: PCs, consoles, VR on mobile, and high-end VR on PCs. All of the platforms will connect to each other, where, for example, mobile players can play against VR players.
Starfield
It's been 25 years since Bethesda developed a brand-new franchise. And in a look at the future of the company, Todd Harris showed that new IP during the company's presser.
The trailer starts out in space, with the camera looking down at the edge of a planet as a star peeks out from behind the bottom edge of the planet. A space station comes into view and the trailer ends as something appears to engulf the space station (or perhaps it goes into a type of hyperspace?).
Either way, the trailer looks great despite not knowing a single thing about it outside of the name and that it's probably set in space and some type of sci-fi RPG (yes, that last part is me just guessing).
There is no release date for Starfield at this time.
—
Stay tuned to GameSkinny for more news and information on all of these games as they develop.
About the author