Over a month ago, Bethesda teased its E3 plans with the above image, inviting us to enjoy a tour of "Bethesdaland". With eight distinct areas denoted on the map, it seemed as though the company would have a lot of material to pack into their one-hour showcase. And while there was quite a bit to mull over, we didn't see either of the new IPs that were hinted at by the "under construction" areas in the teaser image.
Whether or not Bethesda disappointed is up to you, so read on to see everything they've been cooking up.
Virtual Reality for Doom and Fallout 4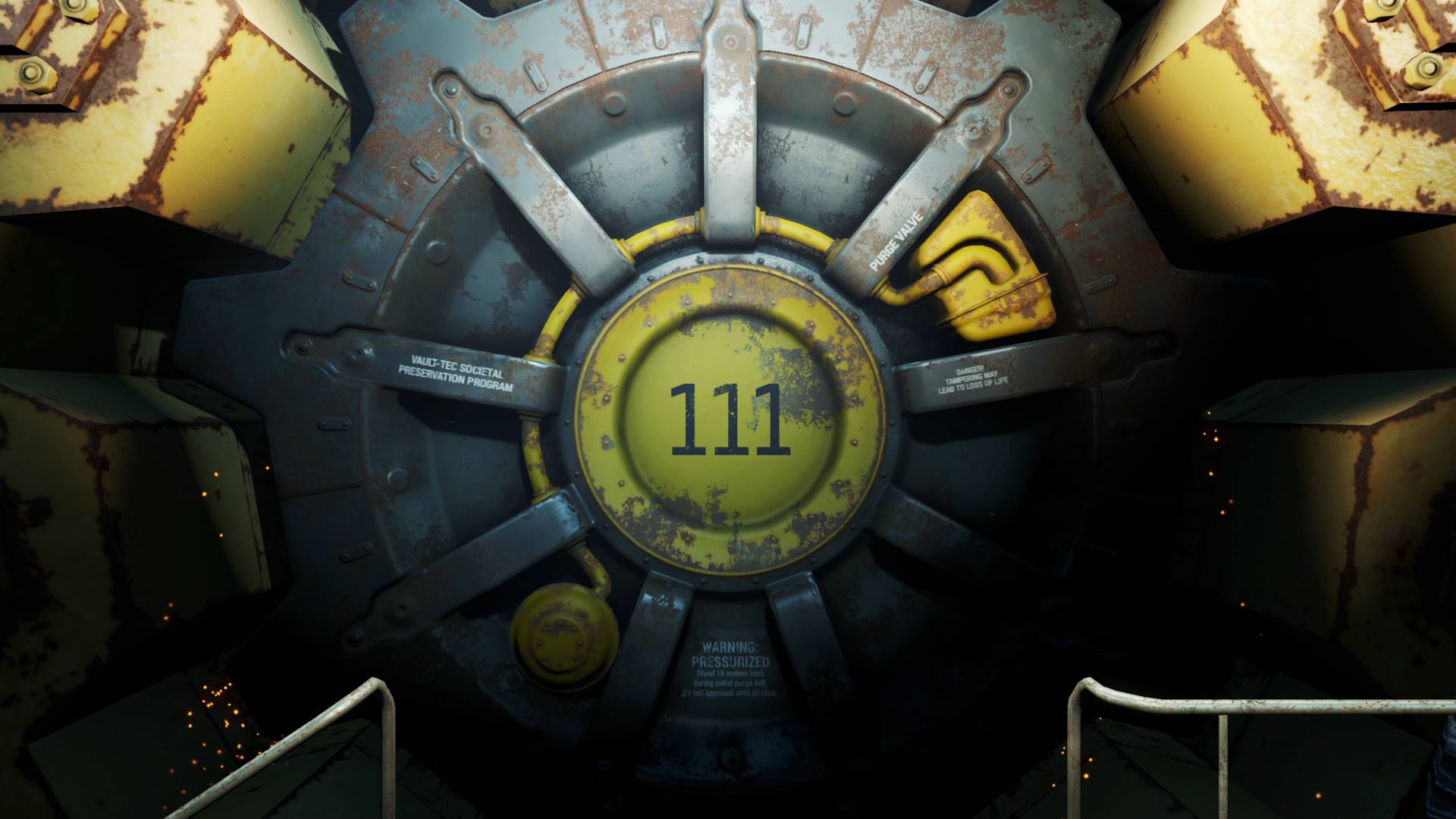 Making good on last year's E3 promise to bring virtual reality to Fallout 4 and DOOM, Bethesda announced that both Fallout 4 VR and Doom VFR will see full releases later in 2017. The presentation touted Fallout 4 VR as "a full-length open world game with near limitless content playable entirely in VR". DOOM VFR, meanwhile, was confirmed via the official DOOM twitter account to be an entirely new game set in the DOOM universe and playable in virtual reality.
Virtual reality will go straight to Hell. DOOM VFR is a brand new game coming later this year! #BE3 #DOOMVFR pic.twitter.com/iDXgrSQSqA

— DOOM (@DOOM) June 12, 2017
The Elder Scrolls Online Content Packs
In addition to showing off The Elder Scrolls Online: Morrowind expansion that dropped earlier this month, a trailer for ESO teased the game's next two content packs: Horns of the Reach and Clockwork City. No specific release date was given for these two add-ons — but Pete Hines, Global Vice President of PR and Marketing for Bethesda, later confirmed that they would be released before the end of the 2017.
Creation Club: Paid Mods for Fallout 4 and Skyrim
Between game announcements, Bethesda took a few minutes to discuss its upcoming Creation Club — a collection of new game content for Fallout 4 and The Elder Scrolls V: Skyrim that includes gameplay enhancements, new items, enemies, etc.
Unlike mods, these additional add-ons will be developed by Bethesda Game Studios, in partnership with outside developers (and likely modders) to ensure compatibility. New content will be purchased using some sort of credit system which was not elaborated upon.
The Creation Club will be accessible in-game and become available this summer for Fallout 4 and Skyrim on Xbox One, PlayStation 4, and PC.
The Elder Scrolls: Legends
A trailer for The Elder Scrolls: Legends, the virtual card game which saw its initial release earlier this year, showcased the addition of a new Dark Brotherhood storyline and in-game tournaments sometime next month. Additionally, the cinematic trailer teased the addition of Skyrim-based content — including werewolves, Sovngarde, and Dragonborn, in the Heroes of Skyrim expansion, releasing June 29, 2017.
The Elder Scrolls V: Skyrim for Nintendo Switch
Bethesda then went on to show off a bit of Skyrim gameplay on the Nintendo Switch. In addition to motion controls, the Switch version of the game will apparently include amiibo support. The example shown was of the archer Link amiibo granting the player access to a Zelda-inspired chest containing the Master Sword and Link's outfit from The Legend of Zelda: Breath of the Wild.
Dishonored: Death of the Outsider
Bethesda unveiled a trailer for Dishonored: Death of the Outsider, a campaign featuring Billie Lurk — apparently now a cyborg — as she reunites with mentor Daud in a scheme to take down the god-like Outsider. Rather than being a DLC for Dishonored 2, as was speculated, Death of the Outsider will be a standalone adventure that does not require Dishonored 2 to be purchased or played.
It will be released September 15 of this year on PC, Xbox One, and PS4.
Quake World Champions Tournament
After a brief trailer emphasizing the passion of competitive gaming, Bethesda announced that there would be a world tournament for Quake Champions — a game which is currently still in closed beta — at QuakeCon 2017 in Dallas, Texas. Quake World Champions, as it is being called, will take place August 26 and include a million dollar prize-pool.
Additionally, Bethesda revealed that Wolfenstein protagonist B.J. Blazkowicz will be added the Quake Champions roster, effective immediately. Players of the closed beta can log on and play with the new champion, as well as new maps, at this very moment.
The Evil Within 2
Taking place 3 years after the first game, The Evil Within 2 will pick up with main-character Sebastian Castellanos in search of his daughter, Lily, who he believed to be dead. The trailer gets a bit trippy from there, but we are left with a release date of Friday, October 13, 2017.
Wolfenstein II: The New Colossus
Finally, Bethesda unveiled what was probably their worst-kept secret: Wolfenstein II: The New Colossus. After being teased at last year's E3 and leaked earlier this weekend via Amazon, its presence at E3 2017 was thought to be a given. The trailer for the game shows a downtrodden America in which Nazis and KKK members openly walk the streets. Series protagonist B.J. Blazkowicz is attempting to organize the resistance against the Nazi regime. Wolfenstein II: The New Colossus will be released on October 27, 2017.
—
And that's the end of that. The presentation made special note that everything showcased during Bethesda's E3 conference will be available by the end of this year. You can watch the presentation in its entirety on YouTube.
So are you blown away by all the announcements? Downtrodden that there's no Elder Scrolls VI or new IP announcements? Let us know in the comments below and be sure to check back with GameSkinny as more information on all these games becomes available.
About the author