Over the past few days, fans that are playing Anthem on PlayStation 4 have been taking to Reddit with stories of game crashes, instances where they are randomly sent back to the main menu or out of the game completely. This is not the only point of frustration, however, as some reports suggest that BioWare's new title is causing full console crashes. EA has now offered a response on the matter.
Yesterday, EA made a post on the Anthem forums, asking players who have experienced console crashes to provide information on their systems. The company has also requested details on when, and how, the crashes occurred as well as what these players have done to get their consoles up and running again.
Since the post, PS4 players have already filled 95 pages with crash reports. For perspective, each page supports 10 posts, which means EA has received nearly 1,000 posts in this short time, though some are just players commenting on the situation rather than providing crash reports.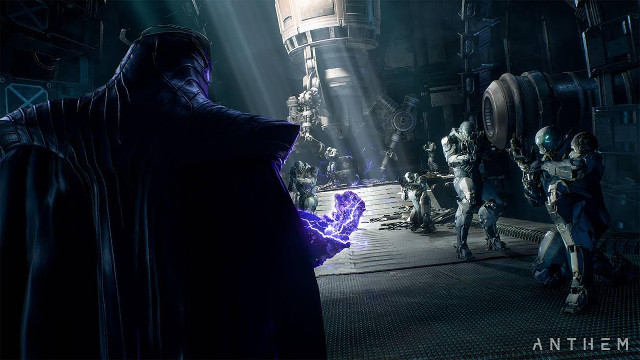 For PlayStation 4 players that are experiencing these issues with Anthem, reporting on the game forum is currently the best avenue to helping the developers in fixing them. Details on these players' consoles, PSN IDs, and the crashes themselves are requested.
Some of the submitted reports note that consoles suddenly seem to lose power, forcing players to wait and restart their systems. Others even indicate that consoles have been fully "bricked," or rendered unusable, by the game, but these reports have yet to be confirmed.
For players that are having no success getting Anthem to work on their consoles, some fans are encouraging that they seek refunds from Sony, which the company is, reportedly, offering. This has not been officially confirmed by Sony, and the company has not responded to our requests for more information at the time of writing.
On the other hand, EA has not offered refunds and are, instead, trying to find a fix for the issue. Hopefully, for those that are being thwarted by these technical concerns, the player-submitted reports will bear fruit in short order.
EA's post can be found on the Anthem forums.
About the author