After over 2 years of waiting, we've finally had our first look at the Nintendo console, codenamed NX! The reveal was met with some technical difficulties as the massive amount of incoming connections briefly took down Nintendo's website. Nevertheless, the preview was successfully released today at 7 A.M. PT . It only lasted about 3 minutes, so here's everything we were able to find out today about the Nintendo NX — now officially the Nintendo Switch!
The Nintendo Switch is a multi-functional console that works both as a home console and a portable device. The portable console (below) has two detachable controller pads that can be attached to a default controller shell or used as individual mini-controllers.
The standalone portable controller mode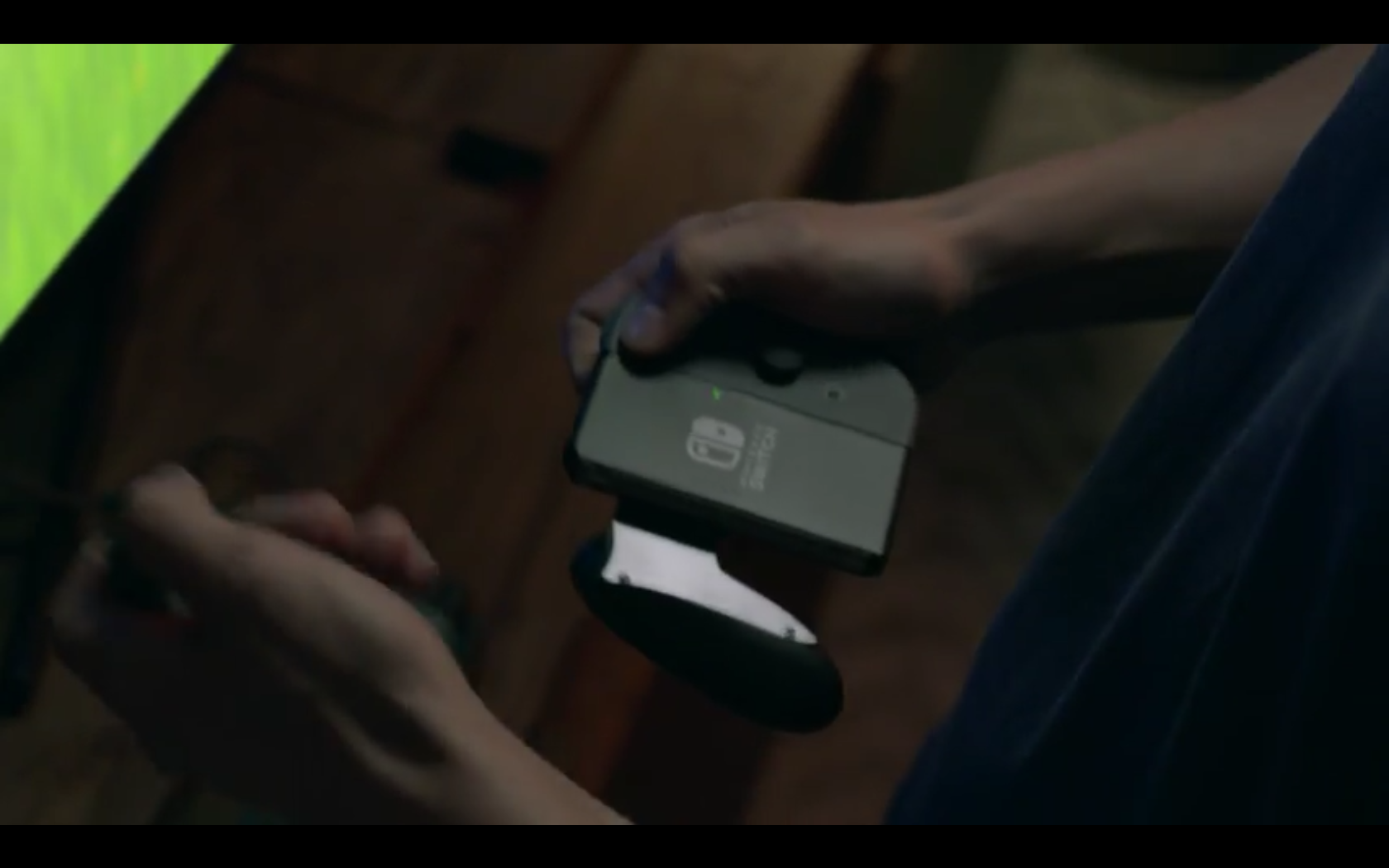 The default controller shell with one piece detached
The Nintendo Switch will also have a classic controller sold individually. This will likely not come with the console itself.

The gamepad-like accessory accepts cartridge media, and also works as a cartridge medium itself — slotting into the main TV console device much like classic Nintendo cartridges (right). The portable device can be used without the home device at all, making the Nintendo Switch both a powerful home console, as well as a handheld device that outperforms anything we have seen thus far. This is thanks to the Switch's architecture being designed by a customized version of NVIDIA's Tegra processor.
We also saw a bunch of games played on the Nintendo Switch including:
The Legend of Zelda: Breath of the Wild
Splatoon
Mario Kart 8 (with King Boo as a new character)
New 3D Mario Title
Skyrim
An Unknown NBA Title
This short glimpse into the Nintendo Switch's starting library shows not only that the console is powerful, but that it will also have great first and third party support from the get-go. According to a Nintendo Press Release, the current known list of partners for the Nintendo Switch includes the following:
Reggie Fils-Aime, President of Nintendo of America, also had this to say about the Nintendo Switch:
"Nintendo Switch allows gamers the freedom to play however they like […] […] It gives game developers new abilities to bring their creative visions to life by opening up the concept of gaming without boundaries."
Nintendo also stated in the press release that we can expect to see more launch window titles, as well as the official launch date, price, product configuration, and more prior to the March launch.
With this 3-minute clip alone, Nintendo has undoubtedly made a big impact on the console market. We can only wait to see what the Nintendo Switch will have in store for us in the future!
What do you think about the Nintendo Switch? Leave your thoughts in the comments section below!
About the author