Lego Star Wars: The Force Awakens will be receiving some exclusive downloadable content for PlayStation 3 and 4. Titled the "Droids Character Pack", this pack contains various droids with "more personality than a lot of humans," according to the developer.
The character pack includes several droids which were actually featured in the Star Wars films. One such droid is R5-D4, an astromech droid featured in the original Star Wars film, as the droid Luke Skywalker purchased instead of the more famous R2-D2. Another droid included is IG-88, a chrome robotic creature from Star Wars: Episode V. This droid carries a blaster rifle capable of tracking down adversaries.
That's not all, because there are also three other droids available, known as "battle droids", taken from The Clone Wars animated series. These droids, named Captain Battle Droid, Super Battle Droid and Captain Commando Droid, possess unique features that will assist in combat.
Joining these droids is new transport in the form of a Vulture-class droid starfighter accessible in levels with flight, as well as a microfighter to travel around the five available areas.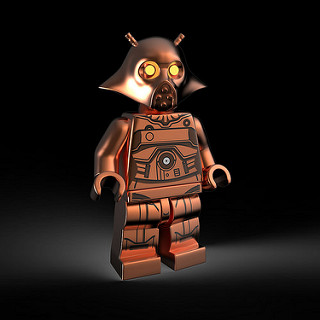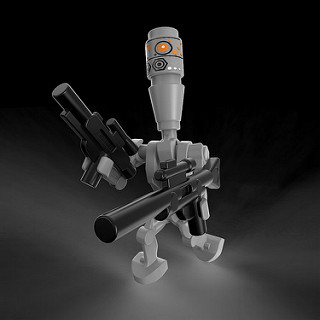 (Two of the droids available)
A unique character is also available — the cyborg supreme commander, General Grievous. Plucked from the movies and television, this character commands the battle droids with lightsabers as his weapon and different combat moves.
A less combat-orientated approach is also available, with the ME-8D9 and W1-LE offering more peaceful approaches through negotiation. Both of these droids have been featured within other media — ME-8D9 is from Star Wars: the Force Awakens and the W1-LE is from the Star Wars: Rebels animated series, respectively.
The Droids Character Pack is available when the game launches, on June 28th, exclusively on PlayStation 3 and 4.
About the author