Actor Leonard Nimoy, best known for his role as Spock in the Star Trek franchise, died Friday morning at the age of 83 due to complications from the end stages of chronic obstructive pulminary disease (COPD). When the news broke, fans worldwide gathered on the MMO Star Trek Online's servers to pay homage to their hero on the game world's version of the planet Vulcan, birthplace of Spock.
The memorial service, which took place throughout the day, was organized by the fans, but Steve Ricossa, Executive Producer at Cryptic Studios has promised on the MMO's forums that a more permanent tribute is forthcoming:
I want to once again express my heartfelt condolences to the friends, family, and fans of Leonard Nimoy. Everyone at Cryptic Studios was saddened to hear of his passing, and we want to make sure we never forget the cultural impact of the man or the character he played. To that end, the Star Trek Online team will implement a standing in-game memorial to Spock and Leonard Nimoy this Thursday March 5th with our regular weekly maintenance.

In this way, we hope to keep his memory as alive in our game as he is in all of our hearts.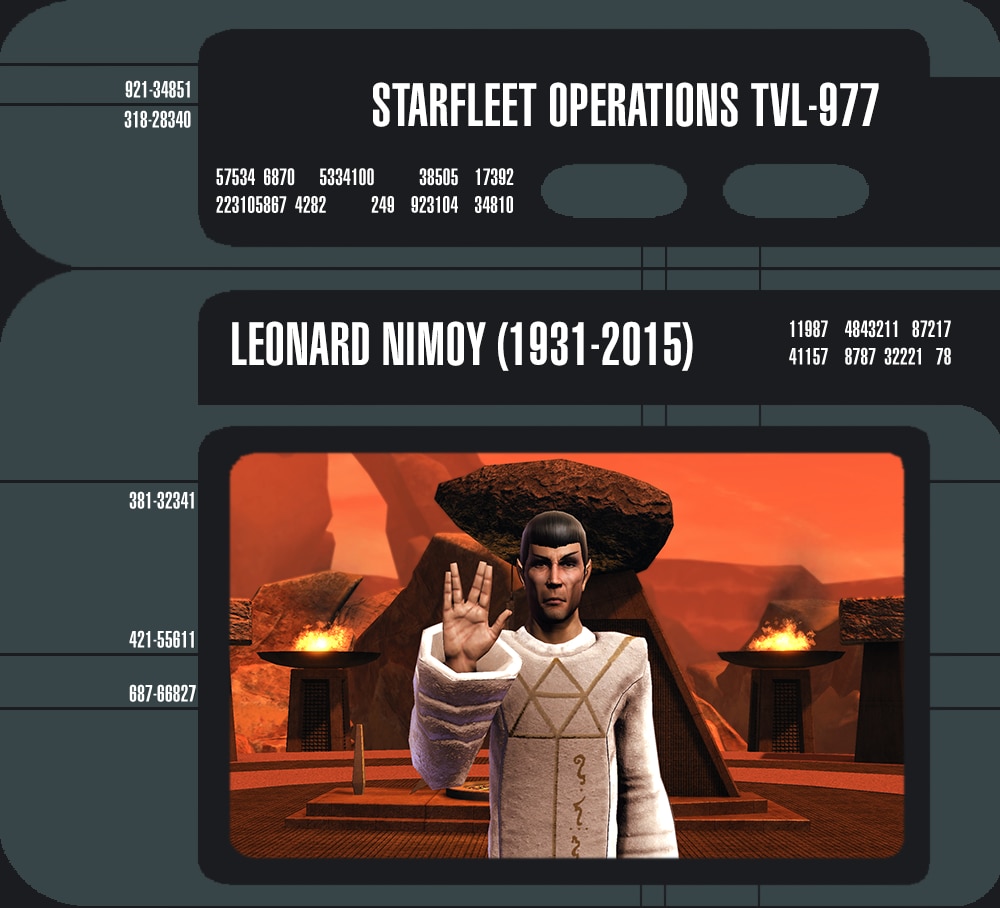 Fans gathered online to honor Nimoy's passing, and a touching obituary has been posted on Star Trek Online's website.
On the MMO's news page, an obituary for Nimoy celebrates his contributions to the series and to the game, and offers a poignant comfort to fans of the beloved actor: "You have been, and always shall be, our friend."
You lived long and propsered, Leonard Nimoy, and you will be missed.
About the author