For studios big and small, turning to the fans directly is fast becoming one of the go-to methods for raising the capital necessary to fund a game's development cycle.
Cutting out the publishers and going straight to the people with a passion for any given genre, there have been some incredibly satisfying games arriving digitally thanks to the crowd-funding phenomena. Each month, we'll be looking at both the most promising new video game funding campaigns, as well as checking in on previously funded games to see how development is coming along.
We've got a lot to cover this month, both in devastating failures and incredibly exciting successes, along with some updates on long-awaited games finally arriving in either full or early access versions.
An Update From Last Month
If you missed it, you can check out our report on the best of crowd funding from January here. Some of those games reached or exceeded their desired goals (and we can't wait to play them down the line!), while unfortunately others fell short or cut their losses and canceled the campaigns.
One of those promising campaigns we covered last month was scrapped early, with Hero's Song being pulled when it was clear the 2D project wouldn't get anywhere near its high goal of $800,000.
That's always a chance when dealing with limited time frames where the right fans might not hear the word immediately or have money at that particular point to contribute. There's still hope for Hero's Song though, as the game is in the process of securing funding from more traditional means. We'll keep you updated on how this one goes in the coming months.
The VR-focused horror title Ghost Theory has only 4 days left and is almost certainly going to fail to reach its goal. While that's disappointing, as VR horror games need a strong boost to get going and pick up momentum, Ghost Theory has made it onto Steam Greenlight, so we might still see it one day anyway.
Also likely to come up shy of the sought-after dollar amount, Consortium: The Tower is only a third of the way to its $309,000 goal. That's a bit of a surprise, considering the previous title in the series was successfully funded on Kickstarter. It's always possible Interdimensional Games will re-launch a new campaign down the line at a smaller amount.
But enough of the failures. How about the titles that convinced gamers to fork over their hard earned cash?
I'm very pleased to report that both the old school RPG Project Resurgence and the chemistry-based education game ChemCaper were both successfully funded. The Final Fantasy Tactics inspired Children of Zodiarcs didn't just hit its goal, but zoomed way, way past it with a serious vote of confidence from the backers.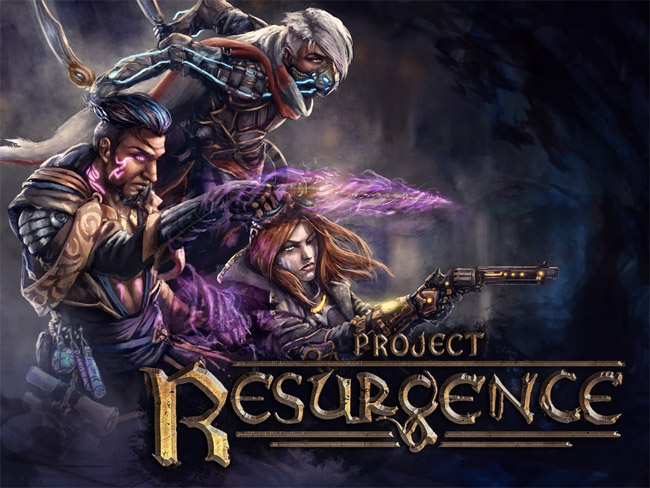 Fans of Arckanum and Pillars Of Eternity will want to try this one
New Video Game Crowd Funding Campaigns
Knights And Bikes
Contribute to the campaign here
Platforms: PC / PS4
Bringing to mind the adorable style of Costume Quest but with a more serious slant on the story front, this indie title from Foamsword Games caused some buzz recently when it hit the Facebook trending bar.
The team has been involved with titles like Little Big Planet and Ratchet And Clank, so there's talent there involved with this type of game already, lending some credibility to the request for $142,000 via Kickstarter.
References to Earthbound and Secret Of Mana in the campaign pitch definitely piqued my interest immediately, especially with the same screen co-op option, which took me back to many a late Saturday night going through Secret Of Mana with friends as a kid.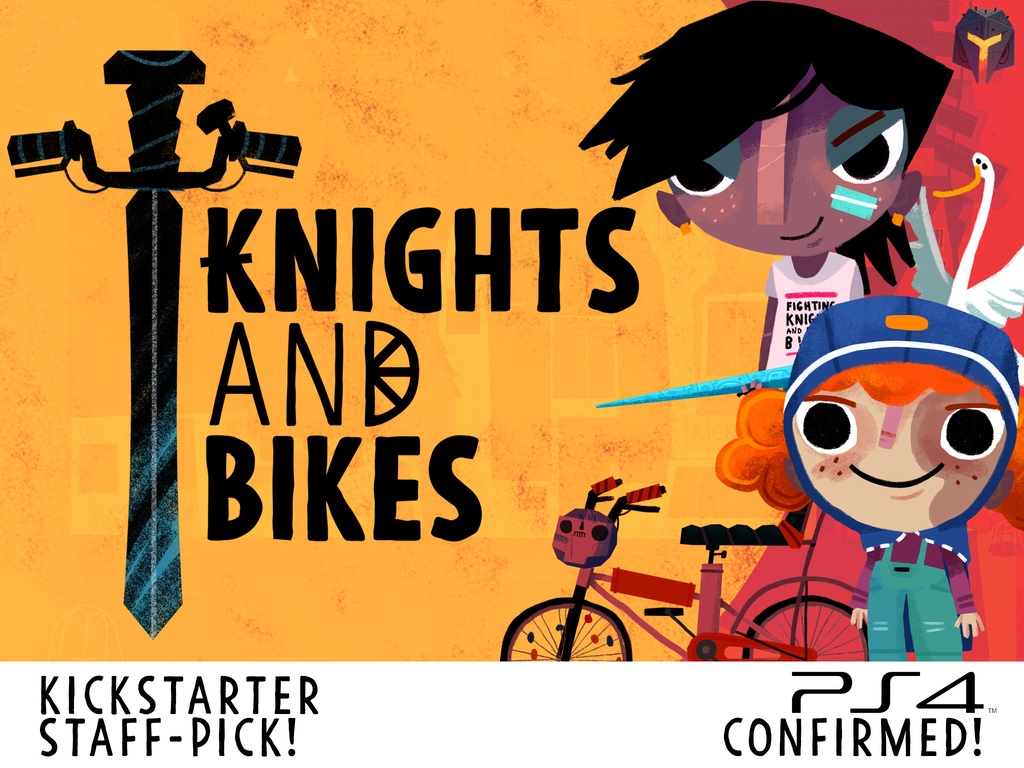 Battalion 1944
Contribute to the campaign here
Platforms: PC, Xbox One, and PS4
With Call Of Duty heading into the future rather than the past in recent installments, it falls on other developers to give us more WWII shooters.
Focusing on the mode FPS fans tend stick to most frequently, Batallion 1944 is multiplayer-only and won't even bother with the single player campaign. While that's a definite entry in the "con" column for me, I know I'm in the minority there.
Visually, the style on display in the pre-alpha footage is very appealing, striking a nice balance between bright environments that catch the eye and more realistic elements that will appeal to fans of Squad. A serious eye to detail on real-world locations is also on display.
The focus here looks like it will land on close-quarters combat with a visceral feel, and clearly gamers want more WWII action in this vein, because Battalion 1944 is already over twice its funding goal.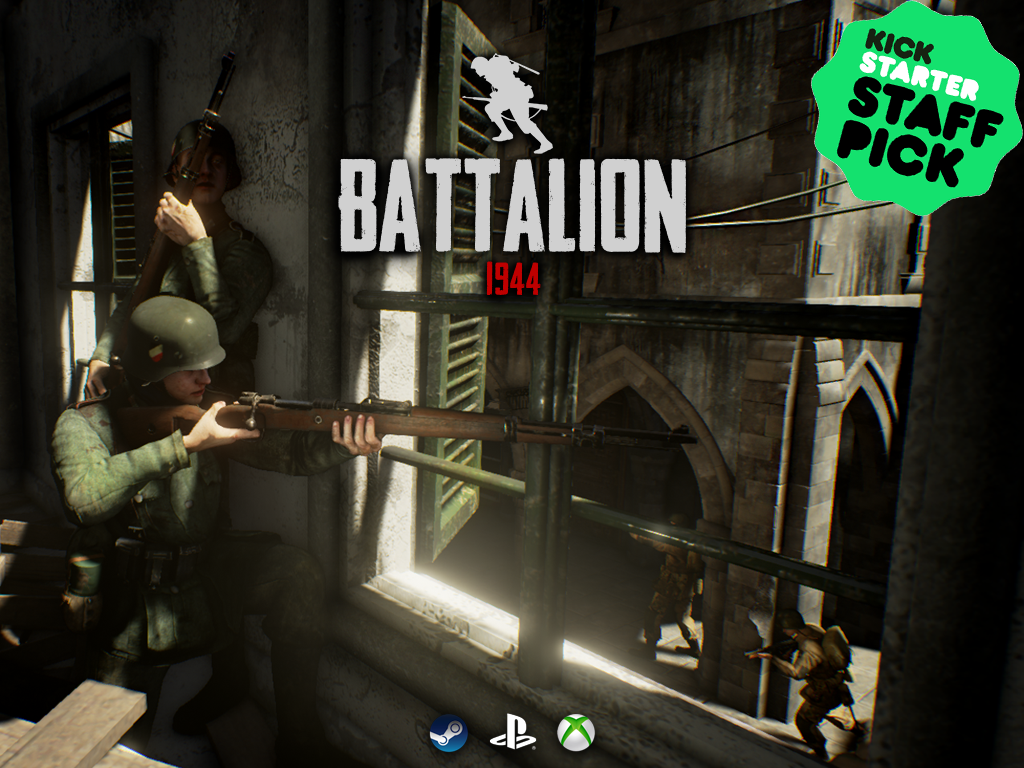 A Place For The Unwilling
Contribute to the campaign here
Platforms: PC
Described as "Sunless Sea meets Majora's Mask in a living city," this intriguing little title features a very interesting colored pencil art style that's well outside the norm. Between the concept and artistic flair, this is one we want to see funded — but not overfunded, since the developers have promised to summon Cthulhu if they hit $150,000.
A constantly running time cycle that works against you brings to mind Don't Starve, and A Place For The Unwilling promises to bring out dark themes and a different approach than normal, turning an urban landscape into the basis of the gameplay.
This is a game set to be all about the immersion, throwing you into a fully fleshed out city and having you undertake seemingly mundane tasks while learning about your fellow citizens and uncovering the story. We have a feeling what's found beneath the surface will be worth the effort.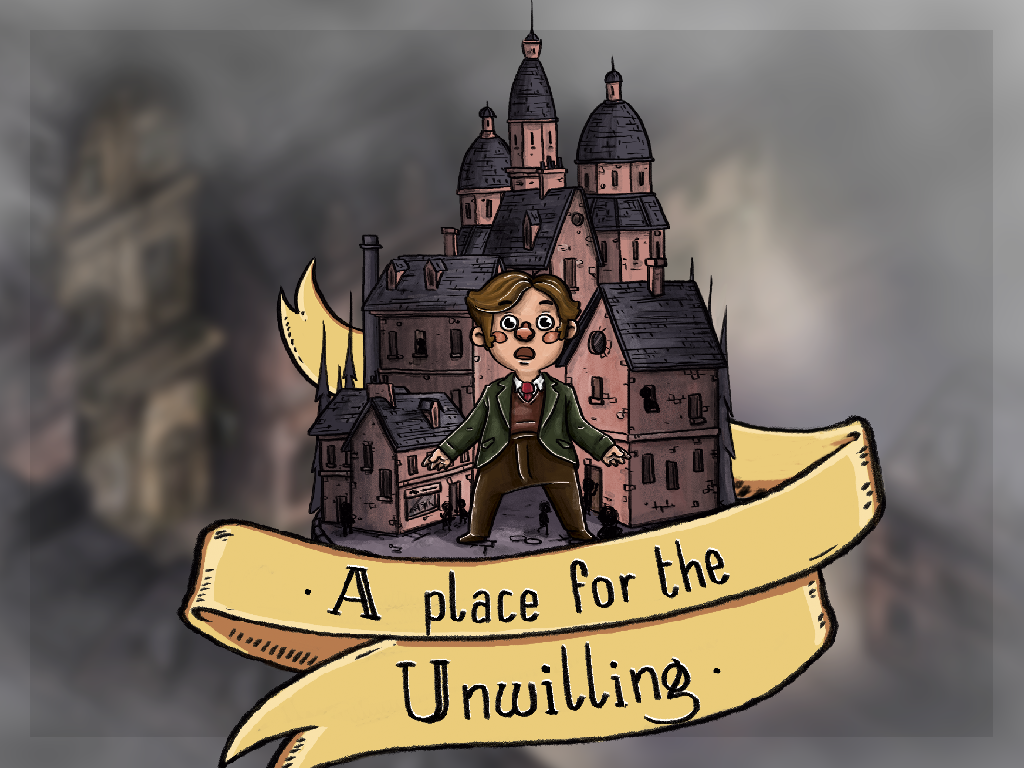 Newly Released Early Access Titles
Two highly-anticipated games that spent extended periods of time in early access, are now landing.
Although early access is slightly different from straight crowd funding, the end result is similar, offering a trickle of money all the way through release rather than a bulk set amount at the beginning.
Darkest Dungeon
Platforms: PC, with PS4 coming soon
Many of us at GameSkinny have been absolutely loving this infuriatingly hard 2D RPG masterpiece, and we've got a ton of guides up to help you navigate insanity, disease, and worse.
Focusing on one singular concept where style strongly meets substance, this Lovecraftian dark fantasy title shows how a strong idea and a supportive fanbase can overcome all odds and result in an excellent end product.
Feedback straight from the fans during the long early access process obviously paid off, as there's currently just under 11,000 positive reviews on Steam.
Layers of Fear
Platforms: PC
After an extended time in early access, this horror offering officially drops tomorrow (February 16th), and you better believe we'll be covering this one extensively since Layers Of Fear was named one of our most anticipated horror games of the year.
While the reviews from major gaming publications have been mixed to middling, those involved with early access have clearly been pleased, with overwhelmingly positive reviews so far. If you've played, be sure to let us know how you think it stacks up against recent horror giants like Outlast or Soma!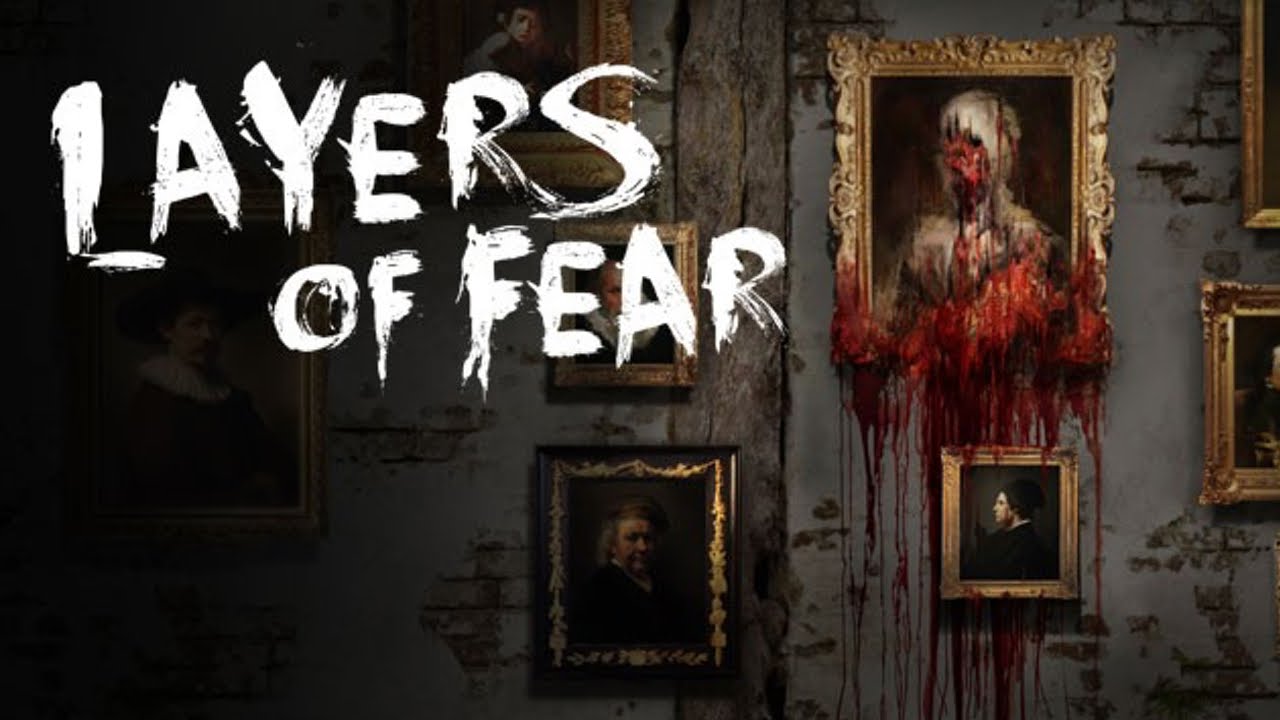 Updates On Previously Funded Projects
Torment Tides Of Numenera
Platforms: PC
Combining both a traditional crowdfunding campaign and now an early access period for fans to beta test the game, Tides Of Numenera has a lot to prove as the successor to the mighty Planescape: Torment.
Some Kickstarter backers have been less than thrilled that people who are late to the party can now get in on the gameplay early through Steam, but as far as I'm concerned, the more testing that goes into this thing before the final release, the better.
What's most exciting here is the feedback that's been coming out. While obviously there's still much to be done in terms of optimization, most reports so far have spoken of excellent characters, story, and an iconic art style to match the original game. InXile might just pull this off and give us a worthy successor to Planescape: Torment after all.
While there's no official drop date yet (and we are way beyond the original estimated release period listed on Kickstarter), it's a foregone conclusion this crowd funded game will actually see release when its ready. Expect it to drop late 2016 / early 2017.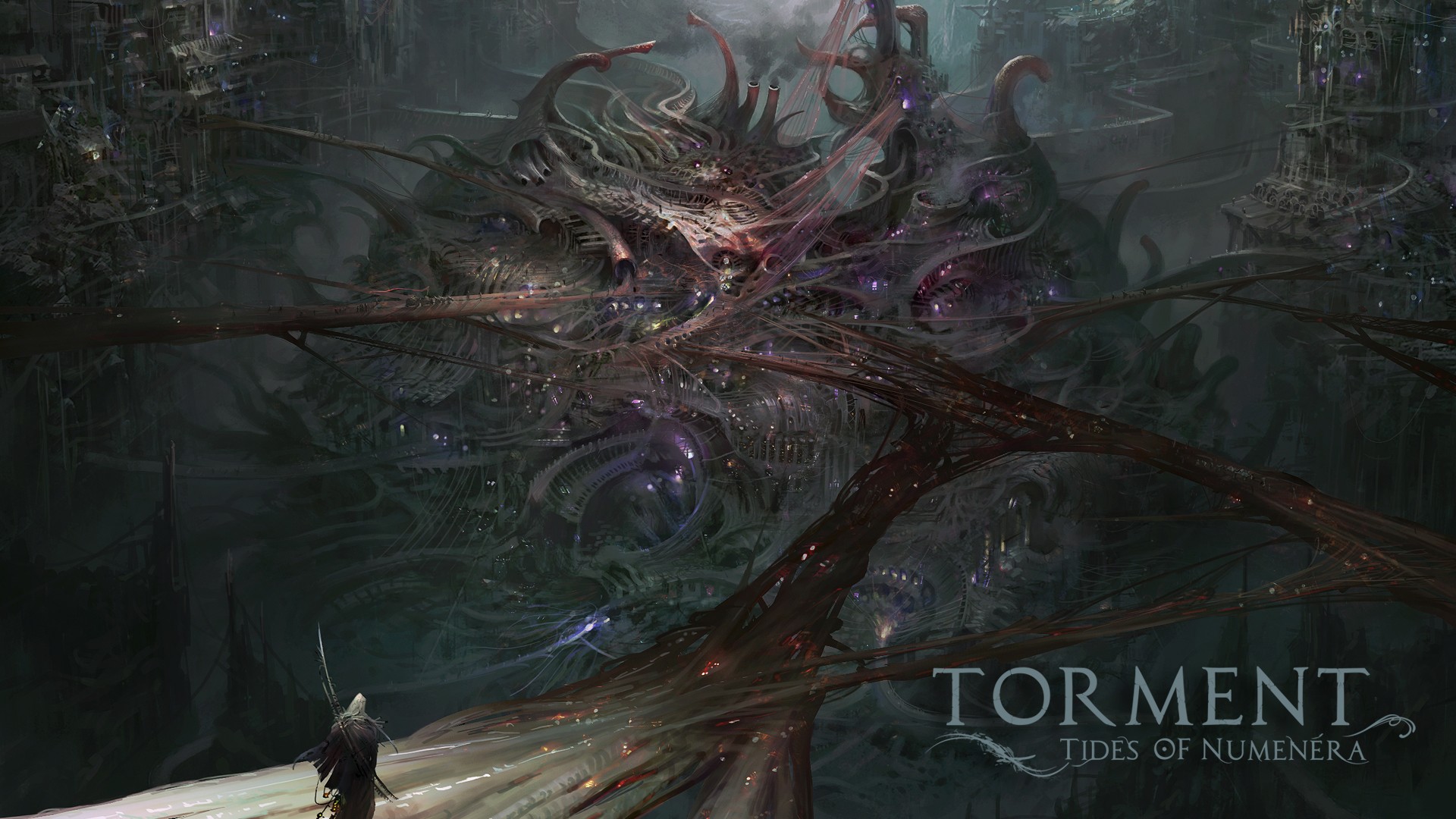 Mighty No. 9
Get updates on the project here
Platforms: PC / Xbox consoles / PS consoles / Wii U / Vita / 3DS
This MegaMan influenced title was recently delayed for a third time, and backers are starting to revolt. Unfortunately, that's a gamble you take with crowdfunding – you aren't guaranteed to get your game when promised, or even get it at all.
Crowdfunded games frequently don't arrive at their original estimated release (just see Torment above, which was projected for a December 2014 release in its Kickstarter campaign), and there's a clear lesson to be learned here by the developers.
When people are giving you money before your product is done, you need to properly manage expectations and provide realistic development times, two issues that are rapidly derailing Mighty No. 9. It's good that updates owning up to problems are coming, but it's entirely unclear when or if this game will finally see full release.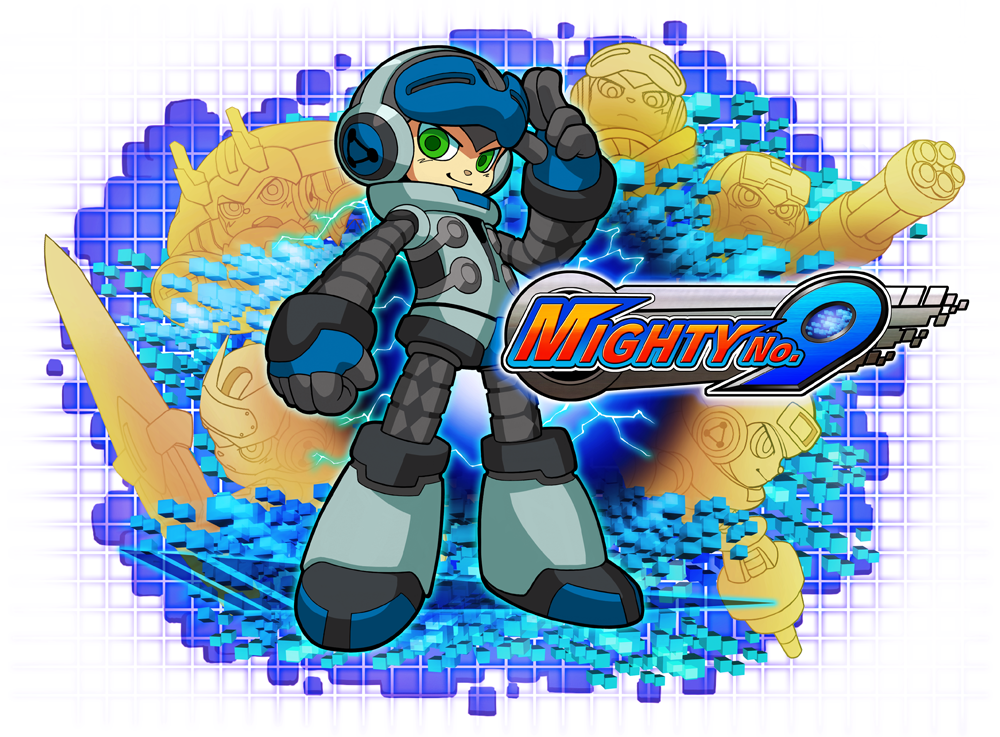 Shenmue 3
Get updates on the project here
Platforms: PC and PS4
This long-anticipated sequel in the Shenmue series is undoubtedly counted among the biggest crowd funding successes, making a jaw dropping $6 million from fans!
There haven't been a ton of updates, but the developer does usually drop at least one new post a month regarding new coverage and the progress of the game.
There's not much info to report at this point, as the game is expected to be in development all of both this and next year, slated for a release in December of 2017. Hopefully some more concrete info starts to leak soon, but at this point it seems the game is on track and has a realistic release date.
Perception
Get updates on the project here
Platforms: PC
Also named one of our most anticipated horror titles of the year, work continues on this game with some truly unique elements. The frequent developer updates are a very good sign of the project's health, and 11 minutes of new gameplay footage recently came online. There's no finalized release date, but all indicators are that the game should drop this year without any significant delays.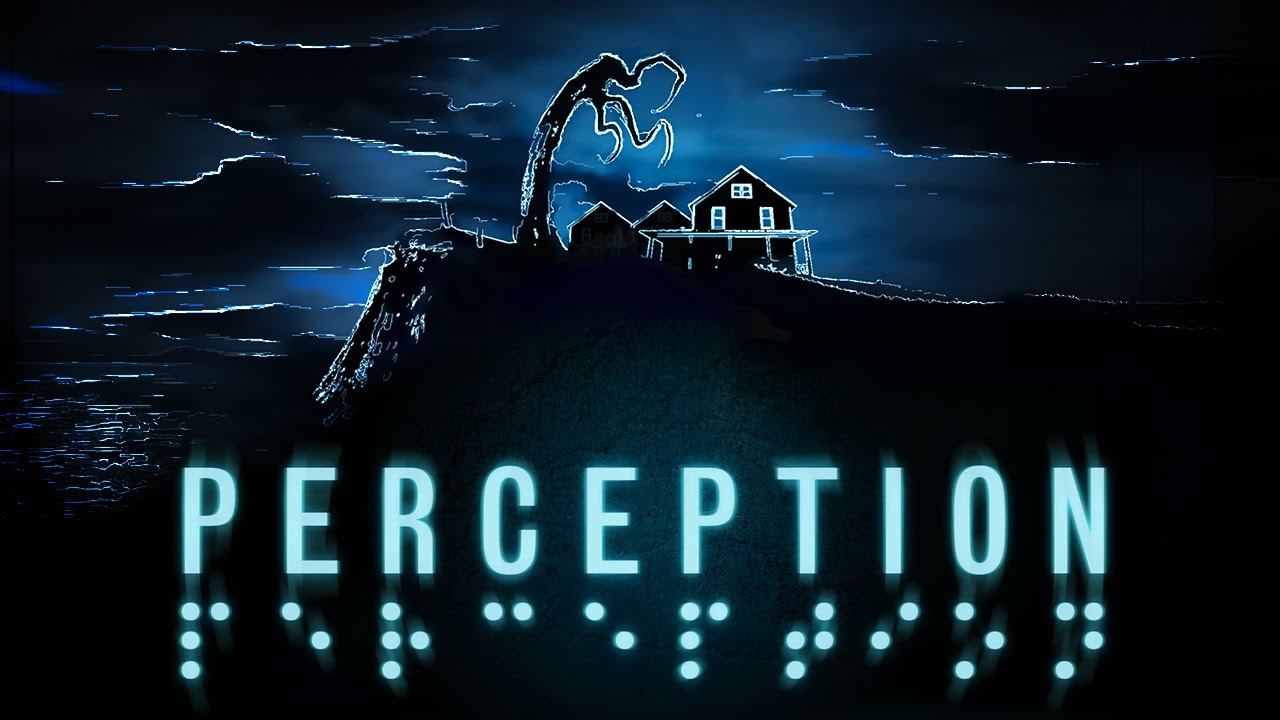 Check back next month for another look at the most promising crowd funding campaigns and updates on past successful campaigns!
About the author