We've known Netflix is producing a series based on Andrzej Sapkowski's The Witcher novels for some time now, but after many months of waiting, the streaming service has at last teased us with an official poster and some snazzy cast shots from the production.
The poster shows off the series' tagline and title logo, the former of which is in keeping with Netflix's own description of the series. Geralt is a mutated monster hunter, but the real monsters he faces are his fellow human beings.
On a not-entirely-equal note, it also shows how Cavill's wig has evolved from the first release shot.
It begins: @witchernetflix pic.twitter.com/B9ctKEefMx

— See What's Next (@seewhatsnext) July 1, 2019
Cavill also shared two other, more revealing pictures on his Instagram page. You can view them here.
After revealing their respective actresses a while back, Netflix also showed off a first look at the sorceress Yennefer (Aya Chalotra), as well as a younger version of Ciri (Freya Allan).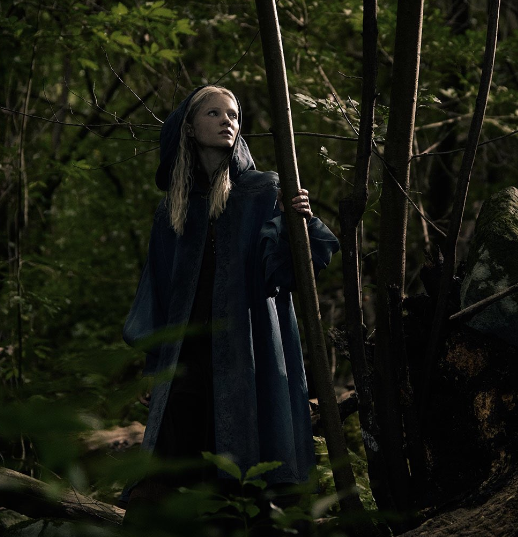 The other Geralt image released caused a bit of a stir among some of the fanbase, because it shows him with just one sword. However, it's important to remember the Netflix series is based on the novels, not the games.
In the novels, as some fans pointed out, Geralt leaves his second sword on the faithful Roach, because he has much more time to prepare for battles than the games allow.
In the books monsters are actually pretty rare. You don't usually encounter them just running through the woods. Therefore, witchers keep the second sword on their horse, wrapped up in cloth. And only kill monsters when they are under contract and have properly prepared.

— Tzvetozar Cherkezov (@italianpower) July 1, 2019
With Sapkowski himself acting as the film's creative director, it's not too surprising Netflix is following the books more than the games.
So, we know Geralt's hair looks a bit less like a party wig now, and Netflix launched an official Twitter account for the series with this morning's update. But what we still don't know is when Netflix's adaptation of The Witcher will release other than presumably sometime this fall.
About the author