With its continual updating and innovation, Fortnite remains the premiere title for battle royale style gameplay, but it also features a number of other game modes. One such mode is a PvE experience called "Save the World," however, Epic has just taken to Twitter to announce that this co-op offering is temporarily disabled.
This morning marked the launch of Fortnite's v7.10 update, which includes significant changes and additions to "Save the World." A major addition from this patch is a new way to play the PvE mode called "Frostnite," which Epic is citing as a primary cause for the current deactivation:
Save the World has been disabled while we investigate issues with the Stormshield Storage and the Frostnite mode.

— Fortnite (@FortniteGame) December 18, 2018
More specifically, some players are indicating that playing a round of "Frostnite" causes the contents of their Stormshield Storage containers to be deleted in full. Players use these containers to temporarily store items for later use in "Save the World," and some have put significant time into stocking these caches.
These empty repositories have caused understandable concern within the community, and Epic has responded on Reddit, suggesting that it may reactivate "Save the World" but leave "Frostnite" offline for the time being. However, before any of this occurs, the company indicates that it is "doing internal testing to ensure that no more data loss is occurring outside of the mode."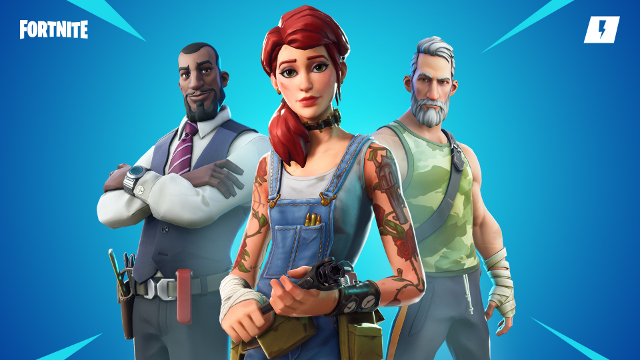 In the mean time, players will need to standby for further updates from Epic, including when "Save the World" will be reactivated and how the company plans to restore the missing items. While it may be a less than ideal solution, some players suggest a server rollback might be necessary.
"Frostnite" is a survival game mode where players must work together to collect resources and fend off waves of enemies, with access to only the most basic gear. Success with this new objective grants rewards, and there are associated event quests to participate in.
While some players may be frustrated not to be able to play this new event, or "Save the World" in general, it is clear that resolving this issue is of the utmost importance. Fortunately, there is every indication that Epic is working diligently, and the company has promised to continue providing information throughout the process.
More details on "Frostnite" and the v7.10 update can be found in the patch notes. Epic's updates on "Save the World" are located on Reddit.
About the author