Another update recently went live on Fortnite, and it brought some new toys for battle royale fans to play with, including the Baller, a single seat vehicle with both grappler and boost functionality. However, new content is not the only focus of the patch, as it also looks to change the game's console cross-play pools.
Prior to the update, fans playing Fortnite on PlayStation 4, Nintendo Switch, and Xbox One were all part of the same console pool when opting-in for cross-play. Now, this pool has been divided, and cross-play is no longer optional for battle royale.
That is, PlayStation 4 and Xbox One players are now in their own starting pool, and opting out of cross-play will restrict them to Creative Mode and Playgrounds. Switch players, on the other hand, will now enter a starting pool with those playing on mobile, which Epic believes will lead to "an on-average better per-game experience for both mobile and Switch players."
To be clear, this does not mean that Switch players are no longer able to play with friends that own a PlayStation 4 or Xbox One. When joining a squad with one of these players, Switch owners will simply be back competing in the console cross-play pool rather than battling against mobile players.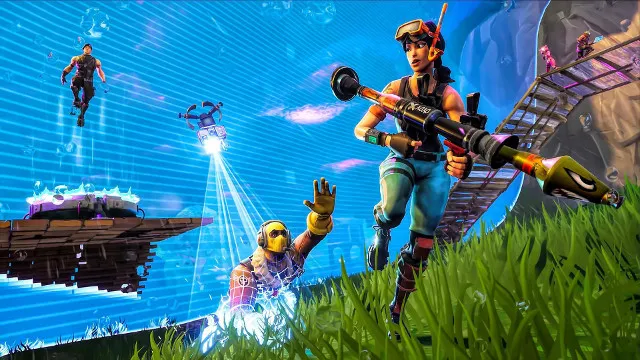 That said, the change does suggest that Epic is, in general, finding that Switch players are having trouble competing against those with Sony and Microsoft's consoles. The patch notes do not elaborate on exactly how this discrepancy is manifesting, but it is easy to imagine the factors that might lead to it.
For example, Fortnite has been known to have decreased performance on Nintendo's console, which may be impacting the overall success of Switch players. Additionally, some of these fans are likely to be playing primarily in handheld mode, which may make it even more challenging to compete.
Whatever the case may be, fans are certain to have mixed opinions on the change. Fortunately, it does not mean that Switch players will be unable to continue playing with friends on other platforms — they will just be competing in a different pool when they do so.
The patch notes outlining the change to cross-play pools can be found on Fortnite's website.
About the author