Greenheart Games recently announced that Game Dev Tycoon will be coming to Android phones on January 31. This mobile edition will offer a UI overhaul tailored for mobile phones, a new challenge mode inspired by their piracy experiment, and a content update that will be coming to mobile and Steam versions. Some of the things you can do in this game will include:
Starting a game studio in the late '80s

Creating games and mixing different genres
Hiring a development team and thriving as a team
Opening an R&D lab
Challenging pirate mode
Game Dev Tycoon has gained a massive following for several reasons. It was the first simulation game to hit the Windows Store. Much of the fanbase of this game developed due to the success of Steam sales and YouTubers promoting it. Another factor helping this game stick out out was the developer's anti-piracy experiment; in a fate of irony, when players would use a pirated copy of the game, they would become bankrupt themselves in game as a consequence. The image below is an example from Greenheart Games on how pirated copies were affected.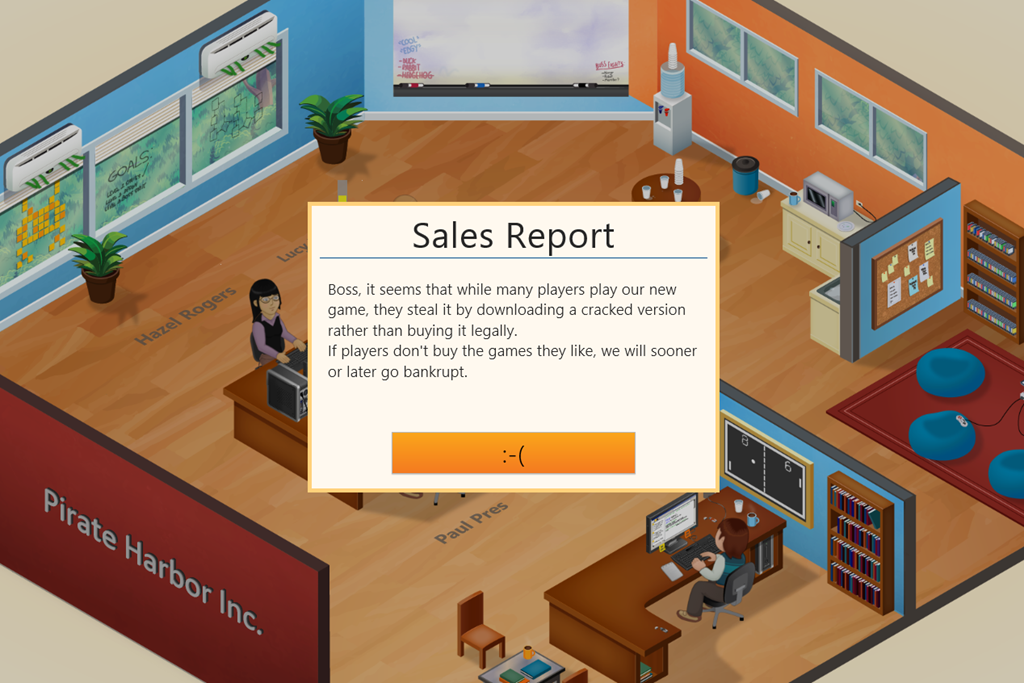 .
Due to the success of the experiment and sales, they have been able to bring Game Dev Tycoon over to mobile and make massive changes and add more content.
Are you excited about this mobile port? if so leave a comment down below. Stay tuned to GameSkinny for all your news and information related to Game Dev Tycoon.
About the author