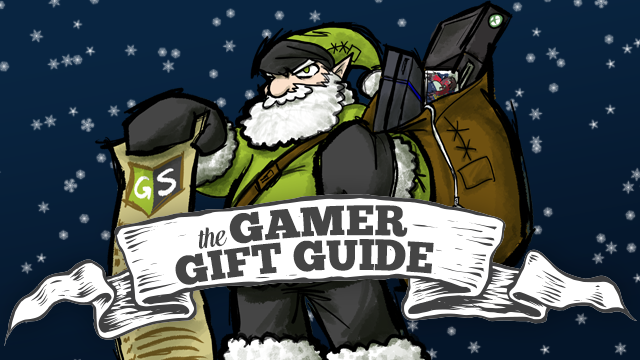 With the holiday season just around the corner, it's time to start buying gifts. Whether you don't have much money this year, or you want to create an absolutely epic stocking, inexpensive gifts are great. Gifts for gamers can be quite expensive, given the branded nature of a lot of the merchandise, but it is possible to find gifts under $5.
---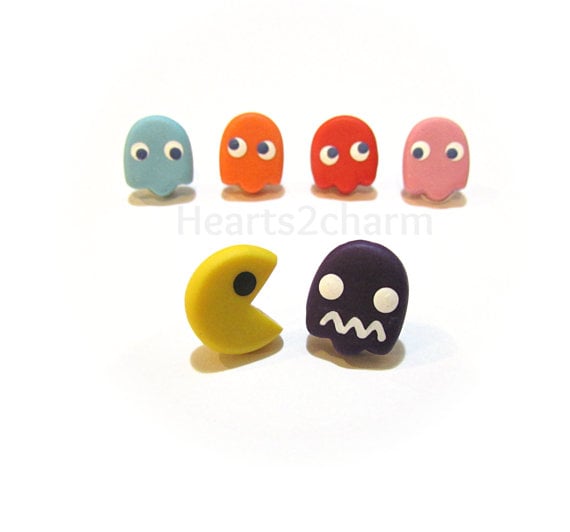 Pac-Man Earrings
Rating: 5/5
Price: $5.00
Buy It: Etsy
Pac-Man earrings are a great way to show a love of the classic arcade game. Handmade with polymer clay, these particular earrings are mix and match, so you can either get a matching pair or get two separate earrings; keep in mind that these earrings are for pierced ears.
---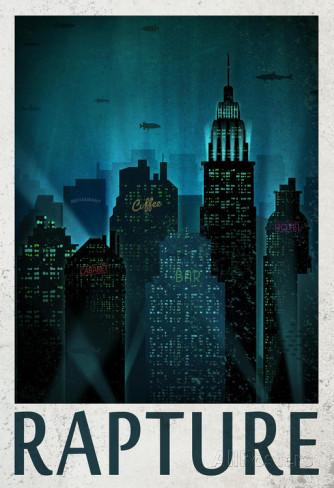 Rapture Poster
Rating: n/a
Price: $4.99
Buy It: All Posters

All Posters has a series of retro travel posters for fictional places like Hyrule, Midgar, and several others. This one in particular is inspired by Rapture, the underwater city explored in the Bioshock series. It will surely add a personal touch to any room when displayed upon the wall proudly and is great for any Bioshock fan. The poster itself measures 13x19" and can be framed for an additional cost.
---
---
Over the Void
Rating: 3/4 would recommend
Price: $4.99
Buy it: Steam Store
Over the Void is an indie puzzle game. In this game, the goal is to find and open the door in the level. The door is not immediately apparent in this 3D game, because everything is a seemingly endless, dizzying void. This game is not without its perils. Gravity can be the end for any player.
In general, Steam is a great place to get gifts for gamers. They have hundreds, if not thousands, of games on offer. Steam games can be bought virtually and gifted to a user no matter where you (or they) are physically. The best thing about Steam is the ability to create your own wishlists, view other people's wishlists, as well as view the games they already own. You could be on Steam on Christmas morning and still get a great gift for your gamer. Steam sales make many of the most popular games less than $5 and the Christmas sale is the best sale of the entire year.
---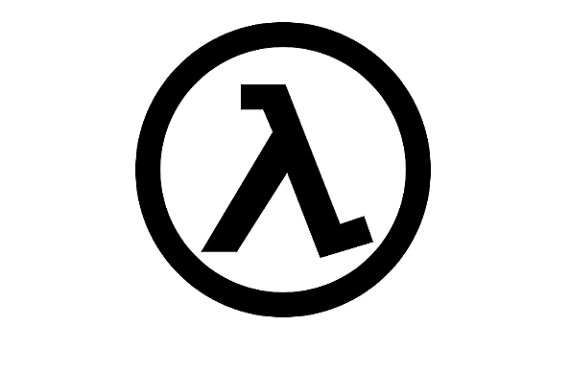 Half-Life Sticker
Price: $.99+
Rating: 5/5
Buy It: Etsy

Stickers and decals are a great way to show appreciation for your gamer. Over on Etsy, there are a variety of decals you can choose from, for many different fandoms and games. Half-Life items are difficult to come by, so any fan of the classic game would appreciate a small token of your affection in the form of this decal.
The smallest size, one inch, is $.99, and a five inch decal is only $4.99. Decals are made of vinyl and can be used to decorate computers, phones, cars, controllers, or other items.
---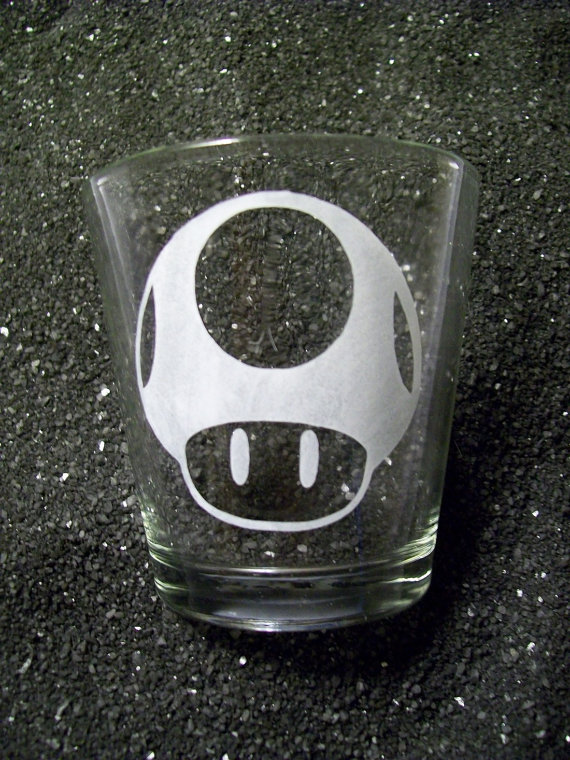 Mario Shot Glass
Price: $5.00
Rating: 4.5/5
Buy It: Etsy

A shot glass is a great way to celebrate a holiday and an engraved glass makes a great gift for any gamer. This Mario 1UP Mushroom shot glass is great for making layered shots and can hold a standard size votive candle, too, if your gamer isn't the drinking type. Measuring about three inches tall, it can hold 3.5 ounces of liquid. If Mario isn't what you're looking for, the seller has many other video game-themed shot glasses and tumblers available, though tumblers are typically $12.
---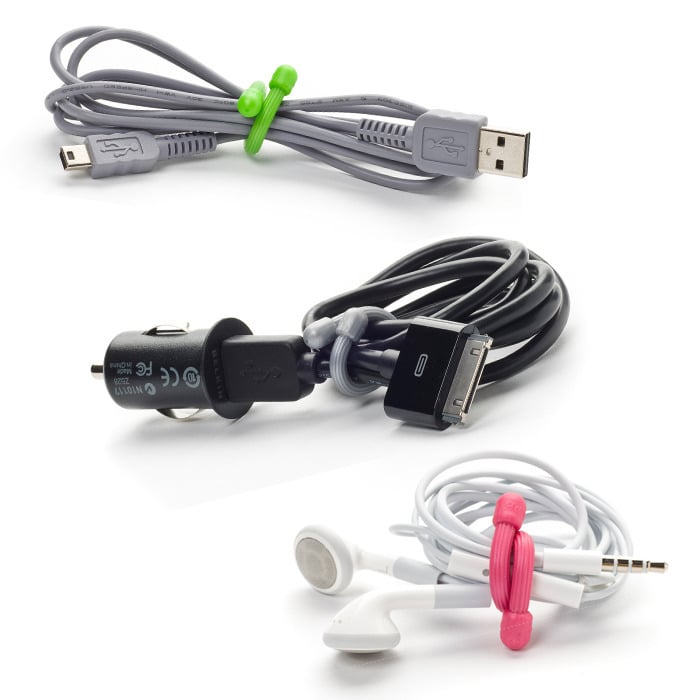 Gear Ties
Rating: 5/5
Price: $4.49
Buy It: Nite Ize
All gamers experience tangled cords, whether it's the power cord to a console or the USB cable for a mouse or the headphones they wear while they game quietly. Gear Ties are an ideal gift for any gamer because it will keep cords together and keep them from tangling during storage and while gaming. For $4.49, you can get four 3" ties; they come in single color packs in about a dozen colors, from lime green to coyote brown. Ties are made with wire coated in rubber for durability and flexibility.
---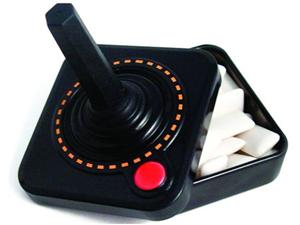 Joystick Gum Tin
Rating: n/a
Price: $3.95
Buy It: New Egg
Food is always a good gift because it can be eaten as a snack while gaming, and it's yummy. This particular bit of candy comes in an Atari 2600 joystick-shaped container, adding to its value as a gift for gamers. The tin, which can be kept even after the fruit-flavored gum is gone, is not life-sized, but it is a representation of the classic joystick.
---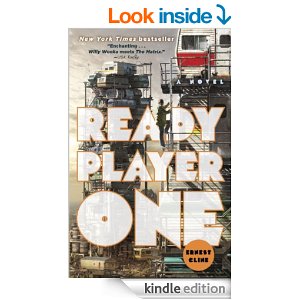 Ready Player One

Rating: 4.5/5
Price: $3.99
Buy It: Amazon
This Kindle ebook Ready Player One by Ernest Cline is a must for retro gamers who enjoy games from the eighties. With about a billion and one references to classic games, movies, and TV shows, Ready Player One is set in a world on the verge of collapse - economically, socially, and environmentally. Wade Watts is a teenager in this world. He, like many other humans on Earth, lives in the OASIS, a kind of virtual reality. Within the OASIS, people can live through their favorite shows, movies, and games in addition to experiencing video games from a true first person perspective. James Halliday, the creator of the OASIS, has just died, and will leave his entire fortune to the person who finds the easter egg within the OASIS,using a series of clues given by Halliday in his final video missive. There's romance, gaming, action, violence, and tons more in Cline's book; something for anyone and everyone who enjoys reading as much as they enjoy gaming.