Volcanion, the mythical steam Pokemon, is making its debut in the new Pokemon: The Trading Card Game expansion: XY-Steam Siege. As of today, Pokemon enthusiasts can venture to major retailers to pick up the new expansion.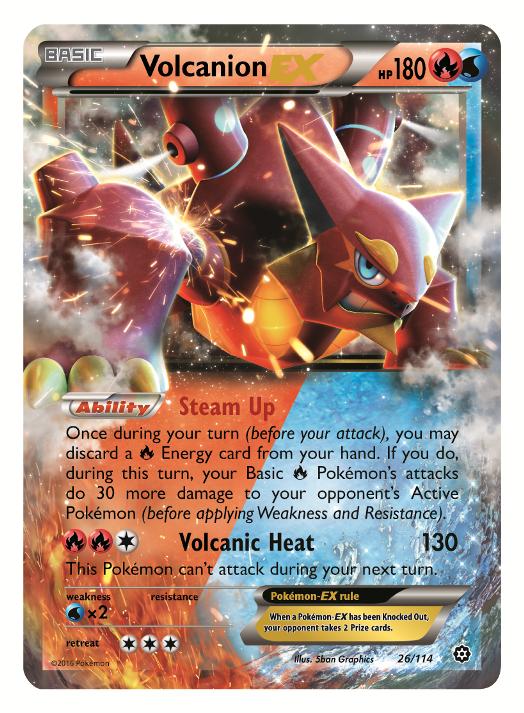 Along with featuring over 110 new cards, XY-Steam Siege also ushers in the new BREAK mechanic. The known cards to utilize this mechanic are:
Xerneas BREAK

Yveltal BREAK

Yanmega BREAK

Talonflame BREAK

Pyroar BREAK

Clawitzer BREAK

Hydreigon BREAK
The new expansion will also feature Shiny Mega Gardevoir-EX.
The Pokemon gears keep spinning with the first look at the new movie: Pokémon the Movie: Volcanion and the Mechanical Marvel. The movie will mark the debut of not only Volcanion, but also the artificial Pokémon Magearna, a creature created 500 years ago in a city of cogs and gears. An animated teaser was released along with a brief summary earlier today:
The movie will be released in North America and Europe later this year.
About the author