There are likely two main camps considering a purchase of the GTAV re-release: You want to play it and you never did when it first released, or you've already played it. If you're a fan of GTA games, the former is a no brainer but what if you have played it? I'm a sucker for anything Rockstar Games puts out, especially GTA, and I'm really excited to see the game with reworked graphics, extra content and almost twice as many players online–but a full retail price is a lot to ask for when you've already put so much time into the game.
Rockstar is trying to sweeten the deal with some extra content for those returning GTAV players who come back to experience it again. I'm sure they come as welcome perks to anyone that's already committed to revisiting San Andreas, whether it's enough push you towards buying GTAV again, I'll leave up to you decide. Most of the new content is either unlocked by completing new side missions or at least has some activity to coincide with it.
Vehicles
The Dodo Seaplane
Longtime
fans have some fondness for the Dodo an it's return, while not the most glamorous addition, it is a welcome one.
Imponte Duke O' Death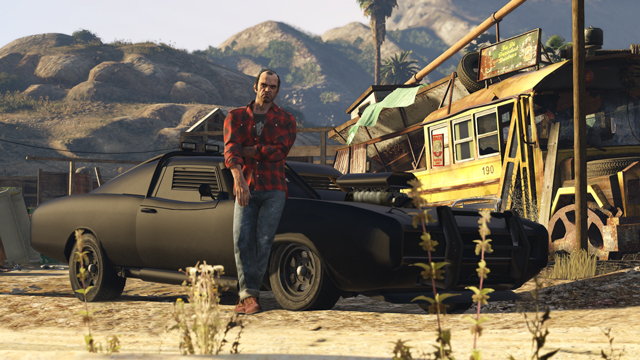 Described as a "near-indestructible mayhem machine," it's hinted that trouble will follow obtaining this beast and upon surviving that trouble it's all yours.
Xero Blimp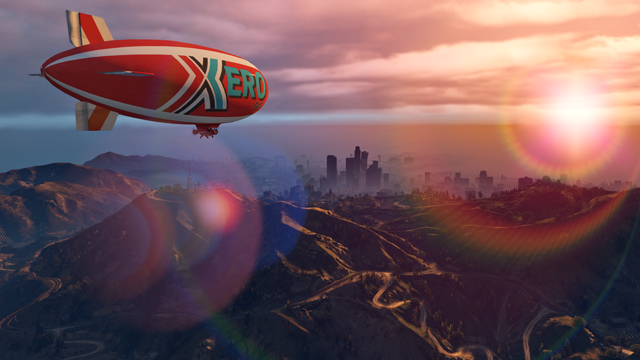 A "faster and more maneuverable" blimp sounds great since as much as the original blimp was fun to reach ridiculous heights with, it was painfully slow and clunky.
Chevall Marshall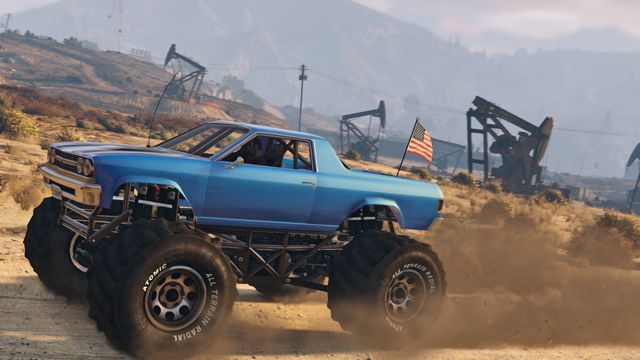 Monster truck…'nuff said.
Kraken Sub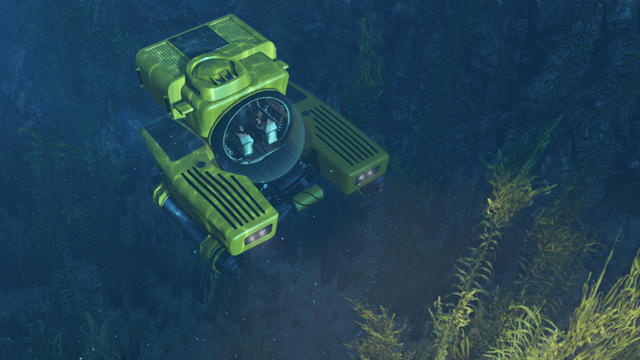 A new series of "wildlife photography" missions will unlock this new sub. While the sub was put to great use in one story mission in GTAV, it wasn't particularly fun to use, so maybe this upgrade has some interesting tricks up it's sleeve.
Stockcar Races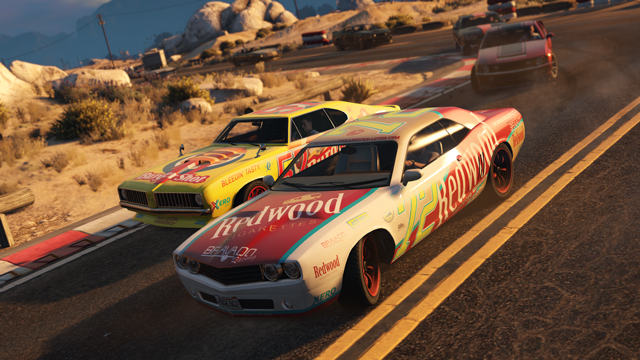 A new series of stockcar races will unlock and utilize these muscle cars painted with some of San Andreas' most beloved brands.
Weapons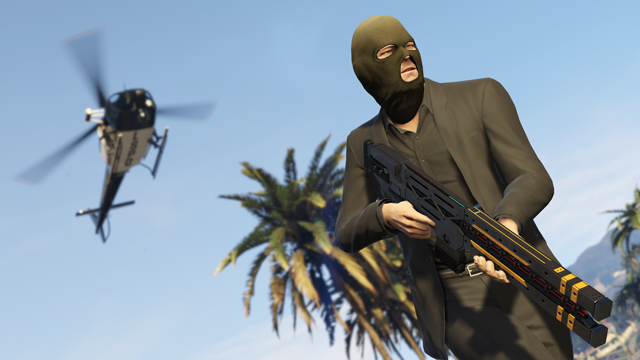 This is honestly the one that grabbed my attention the most. I have never met a rail gun I didn't like–have you? Along with the high-powered rifle and it's accompanying shooting range challenges is a Hatchet melee weapon.
"Murder Mystery"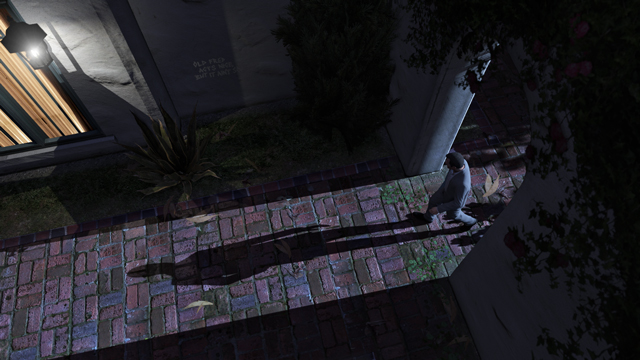 As much as I'm looking forward to revisiting GTAV Online, what I want to see more than anything else, is some more single-player content. This noir-esque murder mystery has Michael following clues to solve a grisly murder, and it unlocks noir filters, to later be used in story gameplay and on the in-game character.
That's it folks
These are all nice little touches but you may notice that a certain peice of long-fabled DLC is missing: Heists. Cooperative heist missions were promised to players eons ago and I'm sure a lot of us were hoping that Rockstar was waiitng for the re-release to finally bust it out–and maybe they are–but as it stands now, heist missions are still a long sought after myth. There are some more side activities mentioned such as photographing a series of street art in order to unlock a monkey costume. The developer hints at a "fleet" of new vehicles and secrets they'd prefer the player to discover on their own but hasn't released any more information.
It should be interesting to see what other tricks this newfangled GTAV has up it's sleeve but it doesn't look like enough to pull in repurchasing the game for those who already experienced. Those who do however, can transfer their GTAV online profile once to either PS4, Xbox One or PC.
For more information on GTAV, and a small FAQ that includes details of transferring your save game and the pre-order bonuses of in-game cash, check out Rockstar Games.
About the author