Hi-Rez Expo 2018 is in full swing, and nestled in the festivities celebrating all things SMITE and Paladins, Hi-Rez Studios snuck in a new game announcement for Bot Smashers. A real-time strategy game made for mobile devices, Bot Smashers is set in what appears to be a whimsical fantasy world made of robots — and where robots love to smash things.
Revealed during the HRX keynote, Bot Smashers received a very brief trailer showing off a very small part of the in-game action. As its name implies, Bot Smashers will see players wreaking havoc on opposing players in a colorful world of robots on a 1v1 battlefield where matches are timed and the highest score wins.
Designed as a multiplayer strategy game, Bot Smashers is part base-builder, part RTS, part collectathon. Players acquire robots to fight for supremacy on an almost Advance Wars-esque killing field, where they can design the perfect layout of their base, strategically placing spawn points and defenses. On top of that, players will be able to choose specific ground and air units, such as tanks and aircraft, as well as turret and spell defenses, such as anti-air emplacements and black hole vortexes.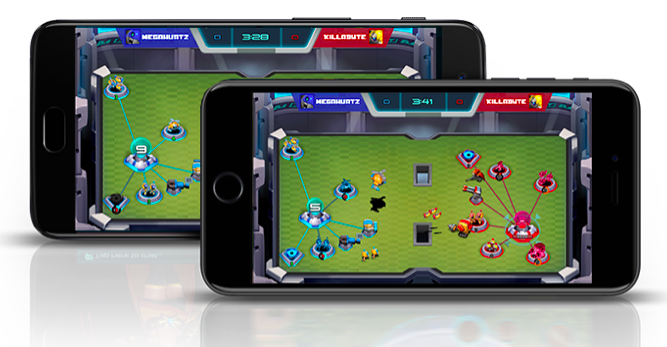 Developers stressed that Bot Smashers is a fast-paced game that's easily digestible in small doses. Matches are often short enough to be played on the train to work or on the couch during commercial breaks.
Outside of that, there's very little information regarding Bot Smashers and what the future holds for the game. The keynote didn't expand on gameplay beyond the game's basics, and the game's official website provides threadbare details — which makes sense considering where the game currently sits in its development process.
If you're attending Hi-Rez Expo this weekend, you can get your hands on Bot Smashers on the show floor. If not, you can sign up for early testing here.
Stay tuned to GameSkinny for more news and information on Bot Smashers as it develops.
About the author