Today, it was announced that WESA (World eSport Association) and Hi-Rez Studios will launch a new Paladins Premier League. This marks the second professional competition under the guidance of the WESA. Debuting this Fall, the league will feature 10 major teams in competition.
Hi-Rez Studios and WESA's partnership will allow them to split the league's revenue, which will guarantee that a minimum salary will be provided to all participating players. Both parties have expressed hopes that this partnership will result in the growth of the competitive community within both North America and Europe.
The current roster of teams for this new league includes:
EnVYUS

Fnatic
G2 Esports
Mouseports
Natus Vincere
Ninjas in Pyjamas
Renegades
SK Gaming
Splyce
Virtus.Pro
It's also worth nothing that non-WESA teams can join in the future as the league grows.
In an official statement, Hi-Rez COO Todd Harris expressed the studio's excitement for this new venture in Paladins' professional eSports circuit:
"Hi-Rez is very excited that the world's most popular and experienced eSports teams have chosen to partner with us in launching PPL under the leadership of WESA. We see an incredible community appetite for competitive Paladins and the PPL will showcase the highest tier of Paladins eSports within North America and Europe. In addition, we applaud WESA's initiative to professionalize eSports and will be working closely with them toward this goal."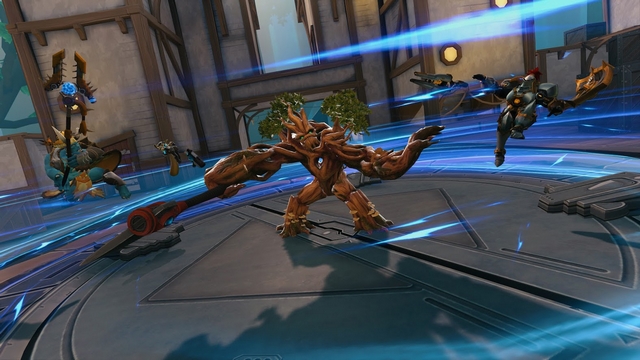 Paladins: Champions of the Realm is a free-to-play arena shooter with a thriving eSports scene on both PC and console. After garnering 15 million players and becoming the most-played new Steam game following its beta launch in September 2016, the game has generated serious demand for a top-tier competitive league — and this new partnership with WESA seeks to do just that.
Fans of Paladins and eSports can look forward to the start of the league this fall. More details on the structure of PPL will come soon.
About the author