The April 2017 content update of the 2016 bestseller Hitman was made available to all PC, Xbox One and Playstation 4 owners on 7th April. IO Interactive have been carefully adding to the game piece-by-piece over the last 12 months, with the philosophy of adding content every week. For the month of April, however, they have decided to allow all content to drop at the same time.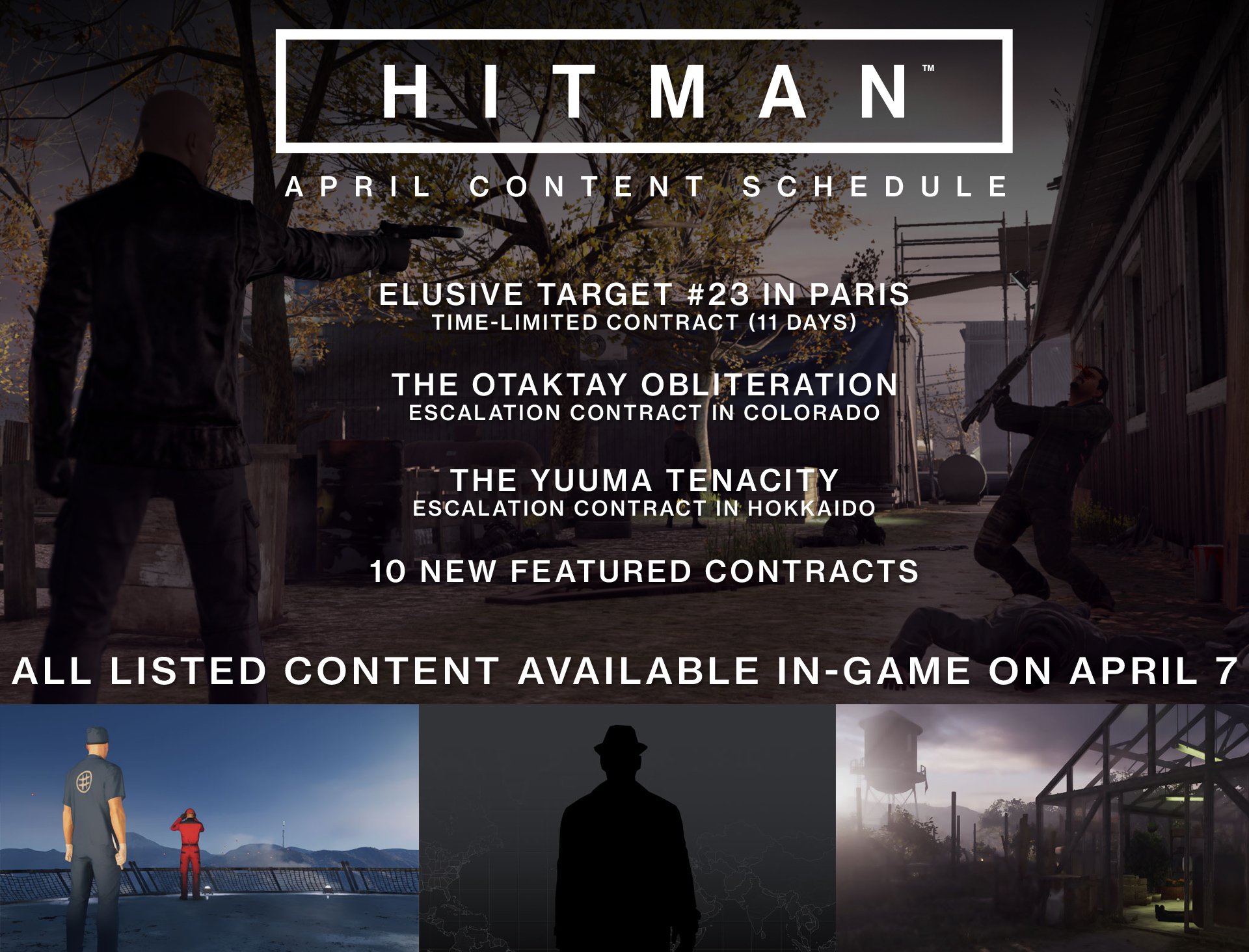 Included within the update are ten new featured contracts, which are smaller levels designed by members of the community, and an escalation contract "The Yuuma Tenacity", a type of contract that gets more difficult as you progress.
Also included in the update is a new elusive target, "The Paparazzo", who will be in Paris for 11 days. Elusive targets are limited time events that can only appear once. Players will only get one shot at the target and are restricted from restarting whether they fail or succeed.
In the press release for the update, IO Interactive stated,
We're very proud to have released live content every single week since the launch of Hitman on March 11, 2016. Now, after more than a complete year of weekly content releases, we're moving to a monthly release for April.
They went on to say:
Releasing all of our April Content on one day will ensure that you will be able to immediately play your favorite type of live content and have a larger amount of content to play, discuss and enjoy at once. Hitman is a game that has evolved a lot since launch and we want to keep exploring ways that we can improve the experience. As always, we're eager to hear what our players think of this exploration and you can be sure that we'll be reading all of the feedback.
Despite the move away from weekly updates, IO Interactive are confident there is enough content here to satisfy players for the whole month.
Make sure to check back in for more Hitman news and guides here at GameSkinny!
About the author