Madrid-based developer Crema has launched a Kickstarter campaign for their upcoming monster-raising RPG, Temtem.
Temtem takes place on a group of six floating islands known as the Airborne Archipelago, where humans and creatures known as Temtem coexist. All islands have a different type of environment, but all residents have a passion for raising and battling the titular creatures.
As a tamer, players will forge a bond with their Temtem by capturing and training them. Temtem battles are primarily two-on-two but may be two-on-one when encountering wild Temtems, and can be one-on-one between tamers.
Rather than just a primarily single-player experience, Temtem features a massively multiplayer online world where players can become friends, battle, and trade. Temtem's campaign will also be fully co-op compatible, and players will be able to experience their adventure together and participate in dual battles.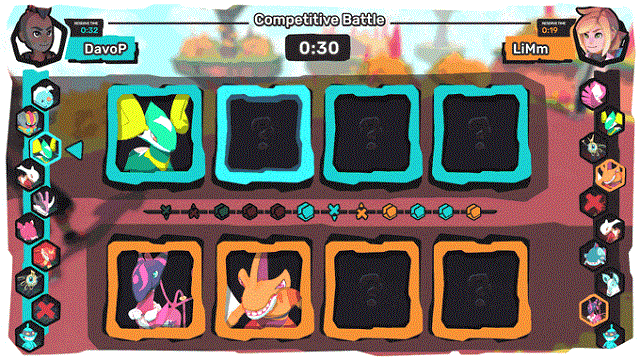 Additionally, Temtem will feature competitive battling where each player will pick 10 Temtem and decide which of their opponent's Temtem they would like to ban, resulting in teams of four. Competing players will be able to have both single and dual battles.
While the primary purpose of Temtem is battling them against each other, compatible Temtem can also breed to create offspring. Temtem features a distinct breeding mechanic where offspring will inherit stats and movesets but the parents will have a genetic degradation value, so they can only breed a specific amount of times.
Temtem will also include customizable housing for your player character after finishing the main campaign. The player character will also be fully customizable.
Temtem's main campaign goal is $70,000 USD, with some revealed stretch goals and others to be revealed as other goals are met. The final stretch goal is a Nintendo Switch release in addition to PC.
The Kickstarter campaign for Temtem will end on July 1, 2018. Interested players can follow the Kickstarter page, Twitter, Facebook page, or join the Discord for updates. Players can put Temtem on their Steam wishlist as well.
Keep your eyes on GameSkinny for more updates on Temtem in the future.
About the author