In order to promote Kid Icarus: Uprising — the first new entry for the Kid Icarus series in 21 years — Nintendo has decided to release anime shorts through the Nintendo Video App on the 3DS.
Nintendo contacted three studios (Studio °4c, Shaft and Production I.G.) to create these shorts, with great success. Each short has its own unique storyline and art style that highlights aspects of gameplay, plot, and characters.
Once these shorts disappeared from the app, there was no way to watch them in a higher quality outside the blurry videos on YouTube. However, Nintendo just announced that these shorts will be available only in Japan as a rewards on Japan's My Nintendo.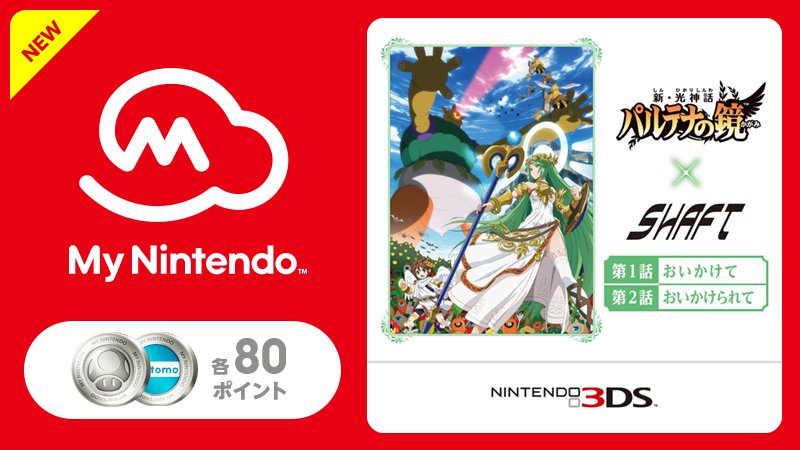 The shorts will be 80 platinum coins each, and include: Medusa's Revenge (Studio °4c), Palutena's Revolting Dinner parts 1 and 2 (Shaft) and Thanatos Rising parts 1, 2 and 3 (Production I.G.).
There is no word on if these rewards will be coming to other countries outside of Japan.
(Image Courtesy of Perfectly Nintendo)
About the author