Earlier today at D23 2018 in Japan, the world was blessed with not only one new Kingdom Hearts 3 trailer but two of them! One trailer showcases a new world along with new gameplay, new abilities, and two returning characters. The second trailer also showcases new cut-scenes, new gameplay, Riku and King Mickey's new outfits, and the brand-new theme song by the artist Utada Hikaru.
Trailer 1: New World Confirmed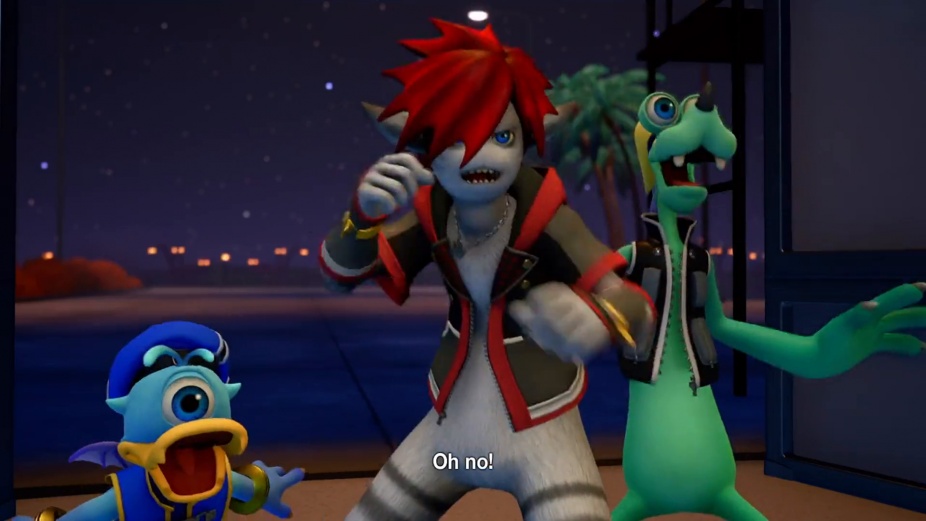 In the first trailer, we are greeted by a returning member of Organization XIII, Marluxia. It was speculated and teased that he will return to the series in one of the early trailers for Kingdom Hearts 3, which debuted the world for Tangled and Nobodies themed after him. We see Sora looking even more polished in this trailer, which, based off the reaction videos on YouTube, is a big deal.
As the trailer goes on, we see Sora display new abilities, such as two new Keyblade transformations, Twin Yo-Yos, and Twin Claws. Sora also shows off some new flashy attacks, and we get a glimpse of a new summon — Ariel from the Little Mermaid.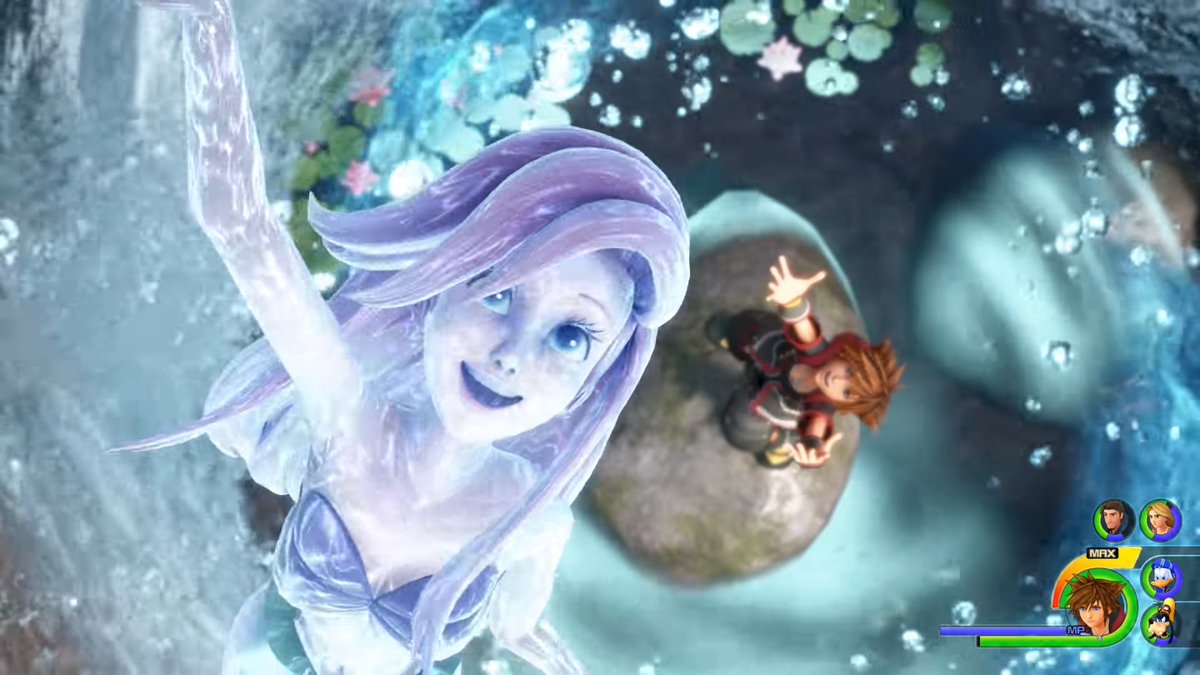 The biggest part of this trailer is not only Sora showing off his new moves and powers, but the confirmation of the Monsters Inc world. The leaks from December 2017 were actually real, and man, does it look amazing! The look of this world is like watching the original movie with Sora and gang added to the mix for fun. Is it just me, or does Sora's "Monster form" look edgy and cool? This first trailer is more of an experience just because it showcases so much and gives dedicated fans of the franchise much-needed glimpses into what's to come story-wise and what we can dish out on the encroaching darkness.
Trailer 2: New Theme Song
As mentioned before, we got two trailers out of D23 today. The second trailer has the new theme song, named "Don't Think Twice." This song is different from the previous songs, as it seems to hit deeper and is a lot more fitting of the theme and heaviness of Kingdom Hearts 3's story.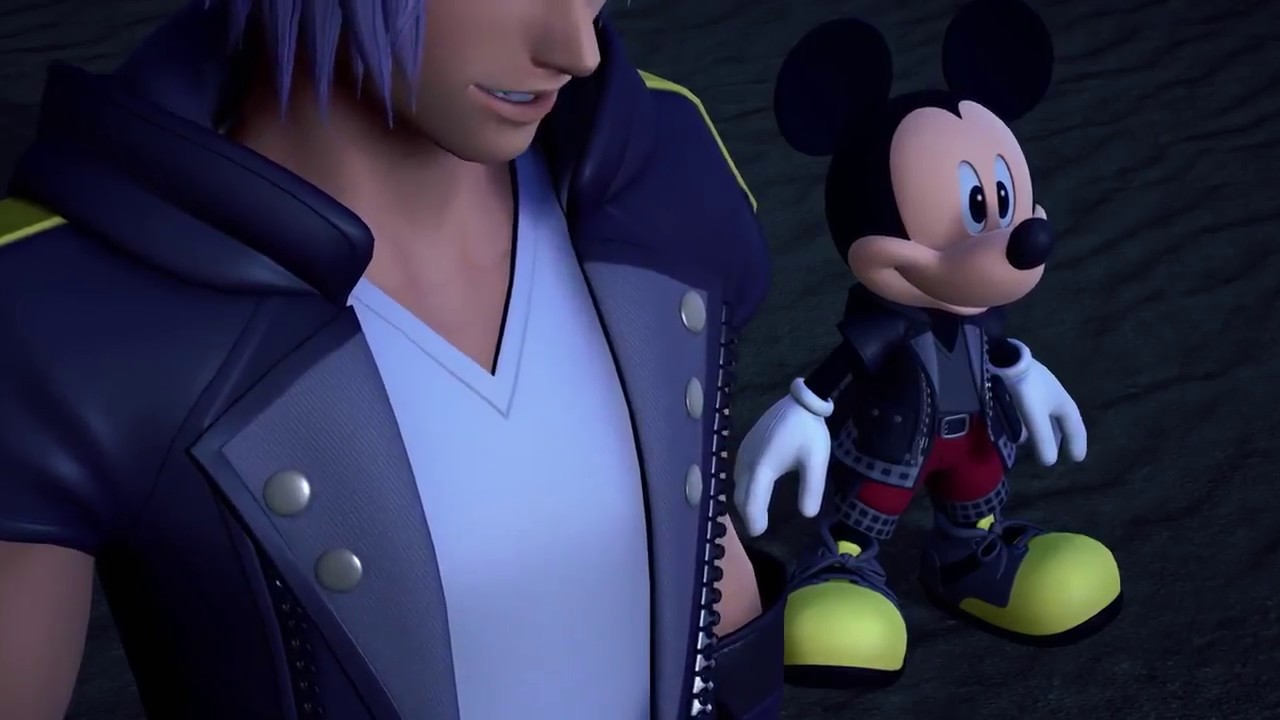 There is a lot more piano in the background, which seems to elevate the song to a more mature height that just makes it work for this game. While we are blessed with the new song, we have some clips from previous trailers playing in the background, along with new scenes mixed in.
The biggest takeaway from the second trailer aside from the new song is the scene with Riku and King Mickey in their new outfits. Their new outfits seem very similar to Sora's new outfit, and Riku's especially looks more "real world" than what we've seen before. This will make cosplaying Riku extremely easy for those Riku fans out there.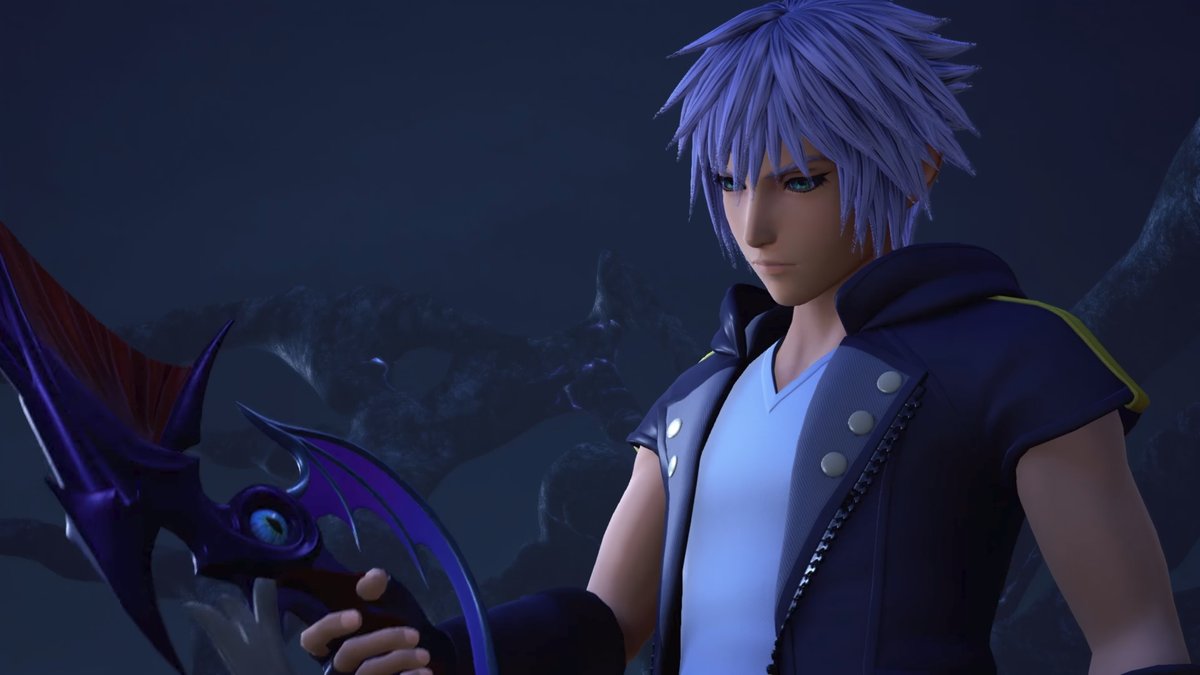 There is one more huge piece of news that I have to mention. It has been confirmed that the full release date for Kingdom Hearts 3 will be revealed at E3! So mark your calendars and stay on the look out because they are most likely going to have another new trailer with the release date at the end of it.
That's all I have for you guys today, and I hope you enjoyed these trailers as much as I did! For more info on all things Kingdom Hearts, stay tuned to GameSkinny!
About the author