Sierra announced that the fourth chapter of the new King's Quest will be released worldwide on September 27th. The game has been developed by The Odd Gentlemen and will be available for the PlayStation 3, PlayStation 4, Xbox 360, Xbox One, and PC via Steam.
According to Matt Korba, the president and creative director of The Odd Gentlemen, Chapter 4 will be the second to last chapter of the episodic series. He also stated that Chapter 5 and the bonus epilogue should be released before the holiday season.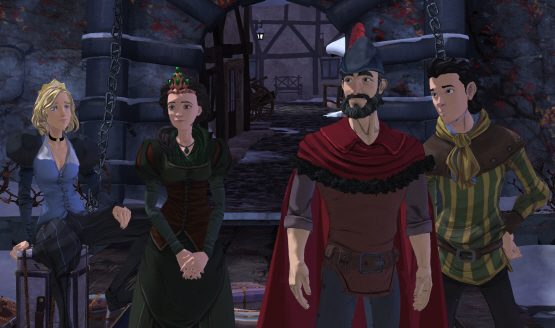 Snow Place Like Home will follow the story of King Graham and Queen Valanice's son Alexander's return home after 18 years. Alexander was stolen from his parents as an infant. Upon his return, Graham must decide how to reconnect with his son, while trying to learn what happened to him all those years ago. In true King's Quest fashion, this chapter promises challenging puzzles, adventures, and puns.
Follow Graham and his granddaughter, Gwendolyn, through the untold tales of his amazing reign in this amazing re-imagining of King's Quest.
About the author