Editor's note: Story has been updated to reflect the entire TurboGrafx-16 mini games lineup in the U.S. and Europe.
Shortly after revealing the TurboGrafx-16 mini to the world, Konami has released a trailer highlighting the system's price, release date, and pre-installed software lineup.
The TurboGrafx-16 mini will include 24 TurboGrafx games and 26 PC Engine games for a total of 50 pre-installed games. It'll cost roughly $100, includes the system and a controller, and is expected to launch March 19, 2020.
As with the PlayStation Classic Mini, the TurboGrafx-16 mini's lineup differs from West to East. U.S. fans might not be getting games like Fantasy Zone or Fantasy Star Soldier, but they will get other well-known system hits such as Bonk's Revenge and Lords of Thunder. Others, including Ys: Book I and II and Bomberman '93 are common across both versions.
The U.S. TurboGrafx-16 mini will also look slightly different. Whereas the Japanese version is modeled after the PC Engine, and Europe gets one based on the CoreGrafx, the U.S. gets the classic TurboGrafx-16 look.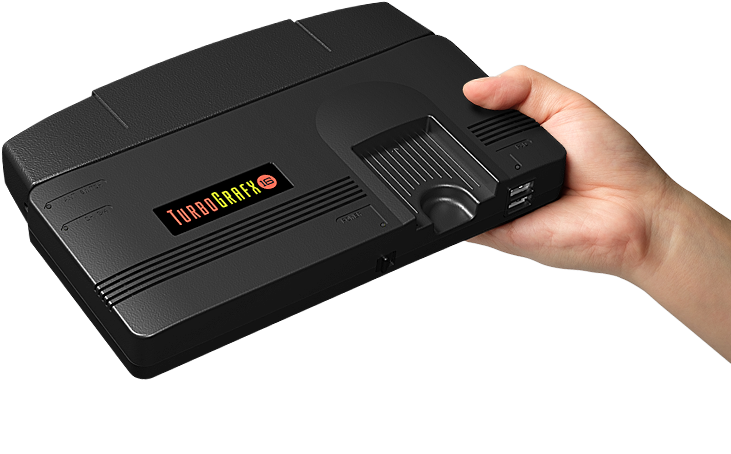 The full list of games is below:
Air Zonk
Alien Crush
Blazing Lazers
Bomberman '93
Bonk's Revenge
Cadash
Chew-Man-Fu
Dragon Spirit
Dungeon Explorer
Galaga '88
J.J. & Jeff
Lords Of Thunder

Military Madness (Nectaris)
Moto Roader
Neutopia
Neutopia II
New Adventure Island
Ninjaspirit
Parasol Stars
Power Golf
Psychosis
R-Type
Seirei Senshi Spriggan
Soldier Blade

Space Harrier
Splatterhouse
Spriggan Mark 2
The Genji and the Heike Clans
The Legend of the Valkyrie
Victory Run
Ys Book I&II
The world anxiously awaits major upcoming hardware releases like the PlayStation 5 (or whatever it is), Xbox's Scarlett, or the Switch Lite revision, but the retro craze is keeping pace on its own.
There's Hyperkin's version of the N64 classic mini, the Commodore 64's rebirth, Evercade's take on retro handheld gaming, and platforms like Anstream that hauls retro forward into the streaming world.
It goes to show there's still a sizeable demand for the games of yesteryear — even if some companies aren't sure how to handle it. Some, like Square Enix, are looking into offering their classics as a subscription service.
However, the Big 3 are seemingly not at that point yet, with Nintendo working on ways to improve subscription offerings, Xbox ending its backwards compatibility with the 360, and Sony apparently forgetting they had classic games before the PlayStation 4 existed.
About the author