Since its initial announcement during the September 2018 Nintendo Direct, Luigi's Mansion 3 has been somewhat of a mystery.
During Nintendo's E3 2019 Direct, we finally saw some of the gameplay that will be featured in the series' third entry.
We were fortunate enough to get some hands-on time with a demo on the showroom floor, and it provided both a nostalgic blast to the past as well as an optimistic look toward the future.
In Luigi's Mansion 3, players once again take control of Mario's ever frightened younger brother Luigi. Thinking he would be going on vacation to a seemingly luxurious hotel, he actually gets trapped in a plan by King Boo to capture the Mario brothers and their friends.
With assistance from Professor E. Gadd and the newly upgraded Poltergust G-00, Luigi must venture through the hotel to save his friends and bust some ghosts along the way.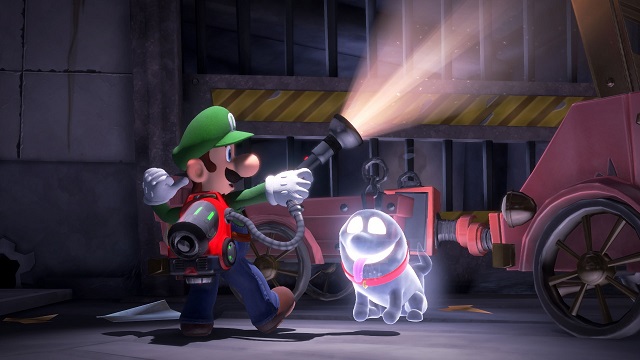 The tutorial for this demo featured returning character Polterpup, as players are taught the basics by playing with him.
Luigi is equipped with a flashlight that can stun ghosts, and he also has the Poltergust-00, a new model of the familiar ghost busting vacuum which can now help Luigi slam ghosts back and forth in addition to pulling them toward him.
This short but sweet introduction is one of the best tutorials I've played, as it's straight to the point and doesn't waste the players time by trying to make them perform tedious tasks, and you even get to play with a ghost puppy as a bonus.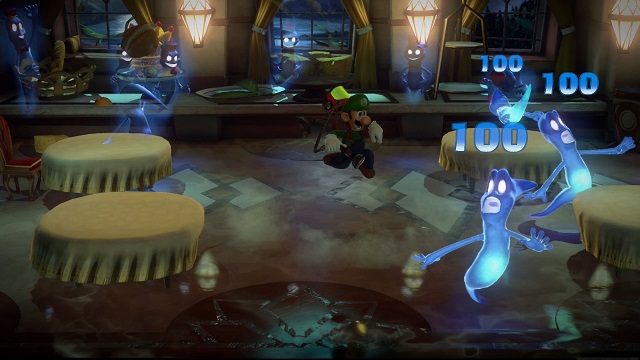 After this brief tutorial, it's off to explore the hotel, which has all manner of ghosts inside, from a few basic ghosts to other sorts of ghosts equipped with different tools such as shields. These require just a little more strategy to defeat.
In addition to ghosts, there are also treasures hidden behind certain walls which players can seek out to restore health and find items. Finding and obtaining these items may require the use of the suction shot, a more powerful suction tactic using the assistance of a plunger, or burst, which as you might be able to tell from the name, is the opposite of suction.
A brand-new mechanic first introduced during the Nintendo Direct is the inclusion of Gooigi, a playable clone of Luigi made out of slime who can ooze through obstacles Luigi can't get past by himself, such as spikes and metal bars.
Gooigi is useful once players become accustomed to switching between him and Luigi; in some cases, both can also be used at the same time. If the latter option proves to be too tricky for a single player, as it did for me due to using a pro controller instead of handheld mode and having to pay attention to both analog sticks for movement of both characters, a second player can join in and play as Gooigi to help them out.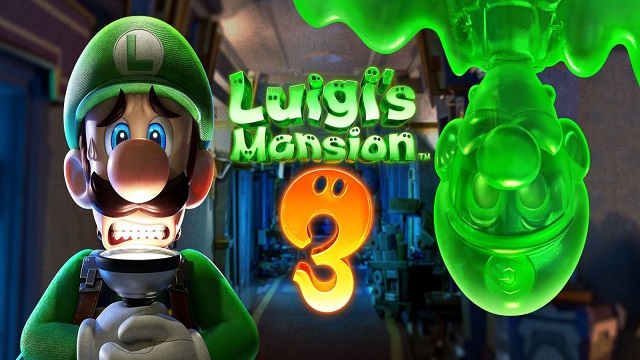 While I only played the first Luigi's Mansion briefly and found Luigi's Mansion: Dark Moon to be highly unsatisfying, Luigi's Mansion 3 seems like it takes both the praise and criticism of past entries to heart, in turn improving its own gameplay by both enhancing old features as well as adding new ones.
After playing the demo, it feels like Luigi's Mansion 3 will provide what fans want and will likely even have some pleasant surprises waiting for them.
As of writing, Luigi's Mansion 3 does not yet have a release date, but it is still planned to launch for Nintendo Switch sometime in Q4 2019.
About the author