Nintendo has just announced the release of Mario & Sonic At The Rio 2016 Olympic Games, which is also the official Olympic video game of the Rio 2016 Olympic Games.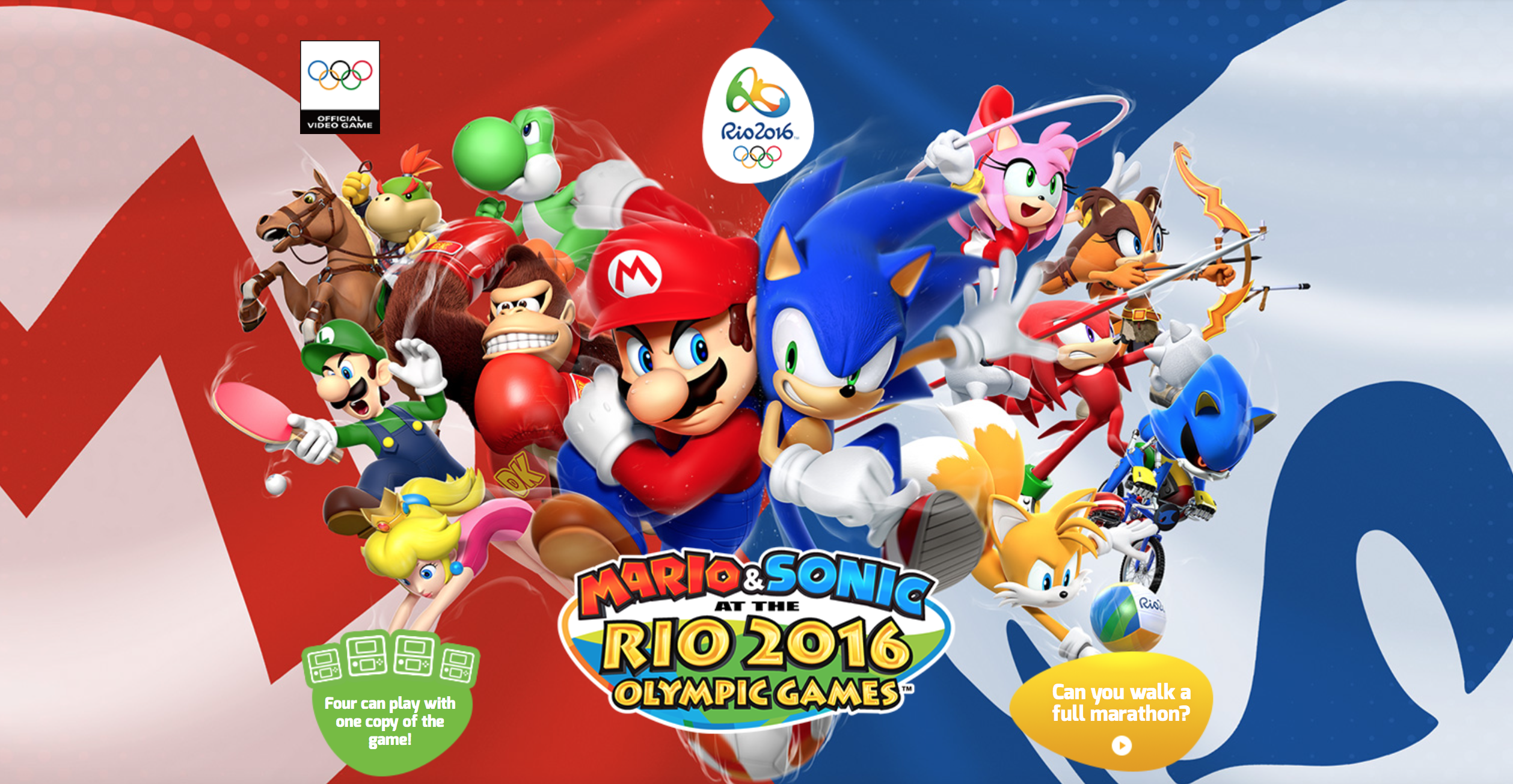 This announcement keeps up with a long-standing tradition of official Olympic Games, originating at the 1992 Barcelona Olympics with the game Olympic Gold. This is not the first time Mario and Sonic have gone to the Olympics, in fact, this will be the 5th installment of the Mario & Sonic at the Olympics series.
Mario & Sonic At The Rio 2016 Olympic Games will be released on March 18, 2016 for the Nintendo 3DS and June 26 for the Wii U. The game features Olympic events including Soccer, BMX, Beach Volleyball, and Archery. New to the series (3DS only) are Golf and Rhythmic Gymnastics, as well as "Plus Events" that put a "Mario & Sonic twist" on traditional Olympic activities.
The game will be multiplayer, up to 4 players, and the 3DS version supports Nintendo Download Play – requiring only one copy of the game for local multiplayer. There are also two single-player campaigns (Mario and Sonic-themed, of course) that reward the player with custom outfits for their Mii, as well as integration with the 3DS's pedometer fuctionality.

Lastly, and certainly not least, Mario & Sonic At The Rio 2016 Olympic Games will feature 40 playable characters, as well as personal Miis. To learn more about the game, check out Nintendo's official page, and don't forget to let us know what you think in the comments!
About the author