It's hard to get enough Minecraft. But Mattel is teaming up with the block-building giant to make filling that void a bit easier, with a brand-new line of toys based on Minecraft.
The partnership was unveiled as part of Toy Fair 2020 in New York City, and there are several toy lines planned for throughout this year and beyond. P.J. Lewis, Mattel's Vice President and Global Head of Action Figures, described it as a new chapter for both brands, saying:
With Minecraft Earth Boost Minis, it's a new chapter to what is already an incredible lineup of toys that through the years has brought delight to millions of Minecraft fans of all ages.
Fortunately, the unveiling included images, price points, and expected release dates for the various Minecraft toy figure lines. While we didn't attend the event ourselves, the folks at GameSpot captured all the pertinent information.
Minecraft Comic Action Figures
Price: $9 each
Size: 3.25 inches
Release Date: Spring 2020
These figures each come with a block to stand out and an accessory item, plus a swappable face. They'll also each have a scannable code to be used in the Minecraft app's Comic section
Minecraft Dungeons Explorer Figures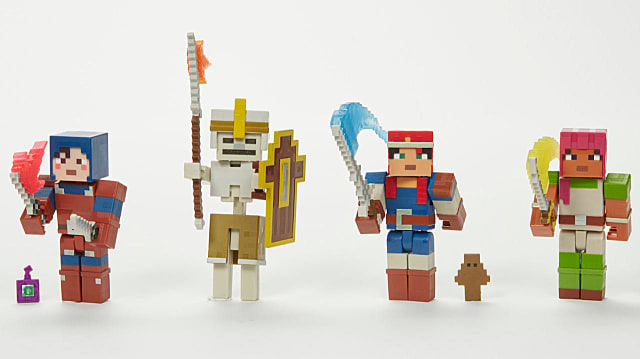 Price: $10 each
Size: 3.25 inches
Release Date: Fall 2020
These explorers are based on the upcoming Minecraft Dungeons, featuring heroes, armor, and weapons pulled straight from the game.
Minecraft Redstone Monstrosity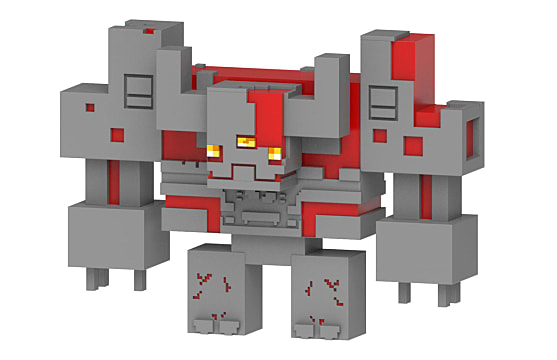 Price: $25
Size: Big? (Seriously, we don't know. No sizing info was provided)
Release Date: Fall 2020
No specific size is available for this one, but the giant monster — complete with spring-loaded arms — will be more than twice the size of the previous figures. That's at least 7 inches or bigger (you're welcome for doing the math).
Minecraft Earth Boost Mini Figures
Price: $5 each
Size: Unknown (but mini)
Release Date: Spring 2020
This is a collectible line of mini-figures drawn from Minecraft Earth. More than 20 will be available, and you can scan them with your phone to unlock some bonuses in Minecraft Earth, including XP and boosts.
Minecraft Minis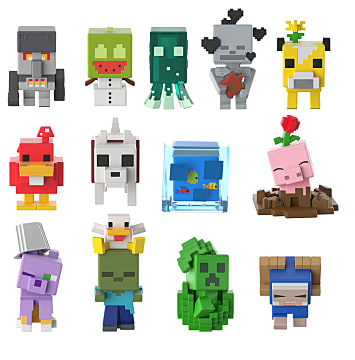 Price: $3.50 each
Size: Unknown (but mini again)
Release Date: Spring 2020
This is another series of collectible mini-figures inspired by different elements of Minecraft depending on the time of year; the first is another Earth inspiration. The catch? You buy them without knowing what they are. Each is sold individually in a blind pack, so it's a surprise every time.
That's it for this first wave of Minecraft x Mattel merch, but we're sure there will be more on the way. Stay tuned to GameSkinny for more Minecraft news as it develops.
About the author